Entertainment
Nick Wright Credits His Wife Of 8 Years For His Success
Nick Wright has been married for 8 years. On the occasion of father's day, he revealed how his wife played a huge role on his success.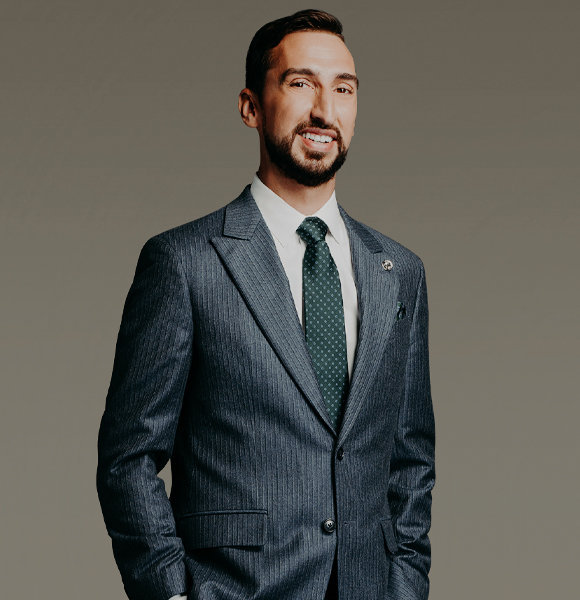 Nick Wright, an American sports personality fairly popular amongst American sports fans, has been married for 8 years. While the professional details of the television personality are out and open, his personal life is not usually talked about. 
Wright is in an 8-year-old marriage with his wife, Danielle Byrd. The interracial couple never left each other's side, even when things got rough for Wright.
Standing Tall Through Ups And Downs
Wright, age 36 years, owes a huge aspect of his success to his wife, Danielle. The two have known each other for more than a decade.
The couple met for the first time in 2007 and started dating from that point onwards.
On the occasion of father's day, Wright, who serves as a co-host on Fox Sports 1's First Things First, recalls their first date and explains the moment as life-saving on his Twitter account in 2017. 
Another Fox Sports 1 Personality:- Beautiful Sports Reporter Kristine Leahy: Neither Married Nor Dating a Boyfriend, Where is She Now?
He also states that Danielle, already a mother of two children, brought along her little ones on their first date.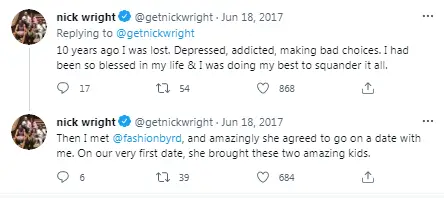 Nick Wright Tweet About Meeting His Wife On Their First Date (Source- Twitter)
Continuing the Twitter thread, he explains how the family of three changed his life for the better. He wrote, 
Little did I know that that moment & those kids would change my life, and along with their mom, they'd save my life.
Wright went on to showcase his amazing bond with Danielle's two children. He describes how he used to try to braid her daughter's hair and coach her son in hoops. 
Further, the co-host's love did not limit to his wife only. He accepted her two children as their own, let them call him dad, and eventually adopted them. 
The wonderful relationship that started as a friendly bond grew on to be the relationship of a lifetime. The pair even share a daughter, making them a wonderful family of four.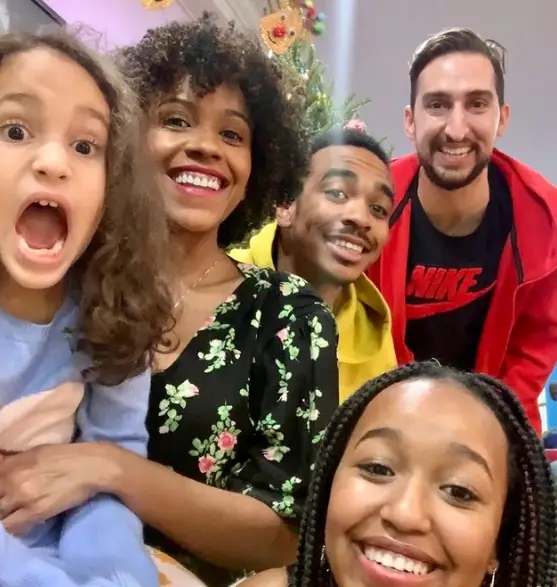 Nick Wright With His Wife Danielle, His Step Children (Older), And His Daughter (Source- Instagram)
Who is Danielle Wright?
Danielle Wright is a woman that stuck through her husband's rough time even before he was her husband. The term might come off as cliche to our readers, but she is the woman behind Nick Wright's success as per his own words. 
Danielle, 41, is a fashion designer and a professional stylist. She has worked alongside names such as Bomani Jones and Mj Acousta.
She has her own fashion designer brand named Free Byrd. Also, she works as a Fashion Stylist/Consultant for NFL and often exhibits her designs on the show.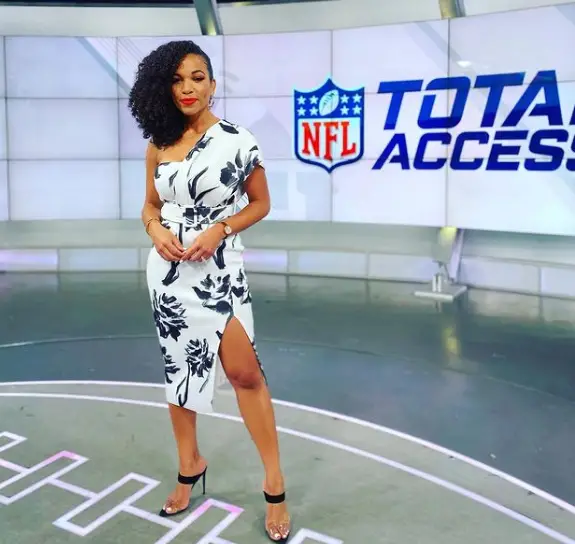 Danielle Flaunting Her Design On NFL (Source- Instagram)
Being a wife of a Hollywood personality limits the amount of privacy Danielle gets. However, she has been able to camouflage a decent amount of information from her past life.
Another NFL Host:- Is Erin Coscarelli Married? Who is Her Boyfriend? Husband Rumors?
However, the details being a mystery is okay in its own way as she now has moved on with her life with Wright.
Who Are Nick Wright's Parents?  
Nick Wright, born on October 3, 1984, in Kansas City, Missouri, USA, is the son of Charlene Marie Wright and Louie A. Wright.
While not much is known about his upbringing, people think that he is an only child. However, that is not the case, as he has a sister named Joanna.
Being the son of working parents, Wright developed a habit of being engaged with work early on in his life. Nick's mother, Charlene, was an attorney, and his father, Louie A., was a firefighter.
Wright is of Irish and Italian descent.