Sports
Nick Wright's Successful Career In Sports Journalism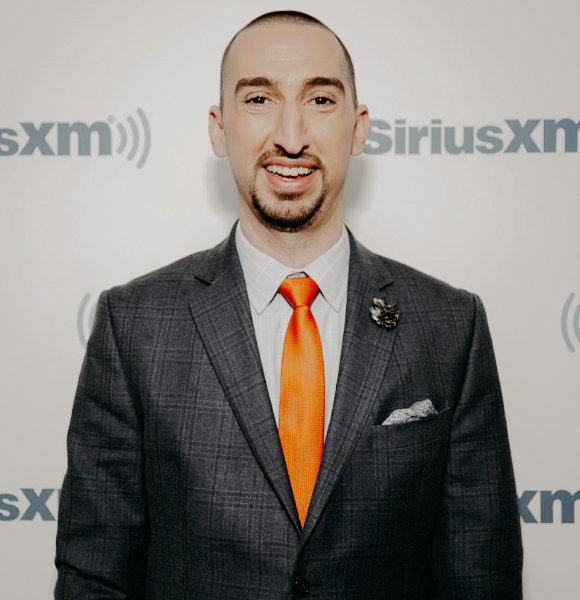 Fox Sports 1's First Things First co-host, Nick Wright, has been associated with Fox Sports for 5 years now. 
He has been able to make himself known as an intellectual when it comes to sports broadcasting. However, he had to face a decent amount of trouble to get to his current point.
Evolution Of Career
Wright might have created a stronghold for his career now, but he had to face difficulties along the way to get to this point. Graduating from Syracuse University with a degree in broadcast journalism, he completed his studies in 2007. 
What might come off as a shocker for many is that he has appeared on TV, even before the start of his career. He was a contestant on Who Wants To Be A Millionaire, but he didn't win the show. 
Wright was very stern about his career objective and started working towards it from early on. He started his career as a production assistant and weekend host for KCSP 610 Am radio station. 
Initially bagging a job as a production assistant, he moved on to his weekly hosting gig on the radio station for the segment called, What's Wright with Nick Wright?
More On Nick Wright's Personal Life:- Nick Wright Credits His Wife Of 8 Years For His Success
Soon enough, he was named as 610 Sports' most polarizing and most popular host. His association with the radio station went on to last for more than 6 years. Over the time, he was also named best sports personality in 2010 and co-hosted In the Loop with Nick and Lopez on a Housten-based radio station. 
After being affiliated with the radio station for a long time, Wright felt the need to change his career path. So, with the help of his experience in sports radio, he shifted to broadcast television.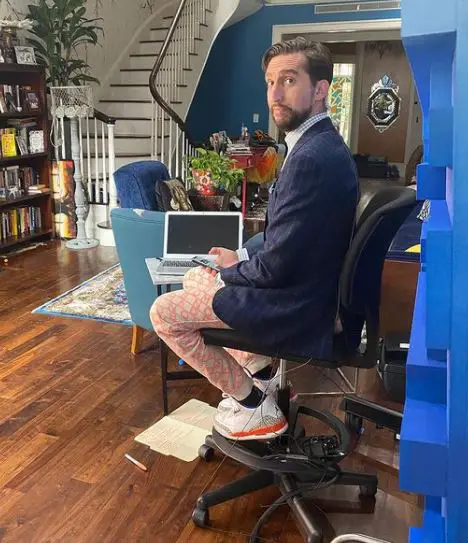 Nick On The Sets Of His Show (Source Instagram)
He began working with Fox Sports in 2016 and has never looked back since. However, things have not been as simpler for Wright. 
Another Fox Sports Personality:- NBC's Sportscaster Charissa Thompson: Married Life and Divorce? Current Boyfriend?
There was a time in his life where he was at his lowest. He was making bad decisions in his life and had little to no job. However, his life progressed and got better, all thanks to his beautiful wife, Danielle. 
He took to Twitter to share his gratefulness and love towards his family on the occasion of fathers day, back in 2017.
Despite all the hardships, Wright has catered himself to be a famous sports personality. He hosts First Things First, which premiered in late 2017, alongside Carter, which has proved to be a successful pairing. 
As of recent, he has dived into the world of Poker, making his first appearance on PokerGo's podcast No Gamble, No Future in early 2021. He let his fans know that he will be engaging on a match against the World Champion Phil Hellmuth on July 28, 2021, which unfortunately resulted in a loss for the 36-year-old. 
Nick Wight Versus World Champion Phil Hellmuth's Poker Match
As the rule of the game, the players had to make a decision to play against their opponent again, and Wright announced his decision to Twitter on July 31, 2021. 
He explains how the loss was definitely hard on him, but he is not taking any chances anymore. He responds with, 
The question is, after losing that $50,000, am I gonna wrangle up another $100,000 to face him again…regrettably, the answer is no
Even though the 36-year-old has decided to back out from the game now, we give him all the best wishes for his upcoming matches. 
Generous Salary and Net Worth 
Growing up in Kansas City, Missouri, with working parents, Wright knew that one needed to work hard no matter what to achieve success. 
Having a mother that worked as an attorney and a father who was a firefighter, Wright understood the value of work from early on. So he earned his degree and started working right away.
Initially working in a radio station, he soon evolved into the world of broadcast television. 
According to Glassdoor, the average salary in Fox Sports ranges from $41,802 to $293,328 per year. With having 6 years of experience with Fox Sports, Wright's salary might be over $45K.