Entertainment
Nicola Walker, Married Life Insight! Relationship, Not So Romantic
BBC One's television series The Split aired Tuesday, 24 April at 9 pm, with a star-studded cast including Stephen Mangan, Meera Syal, Stephen Tompkinson, Anthony Head and more. The show which is scheduled to run for six episodes also features Nicola Walker as one of the female leads. Nicola portrays divorce lawyer Hannah Stern in the show whose own family life starts to crumble as she deals with other people's marital problems. Nicola, who recently got married, further seems to be unexcited about her wedding. What is the reason for her dismay? Is she unhappy with her groom? Let's find out!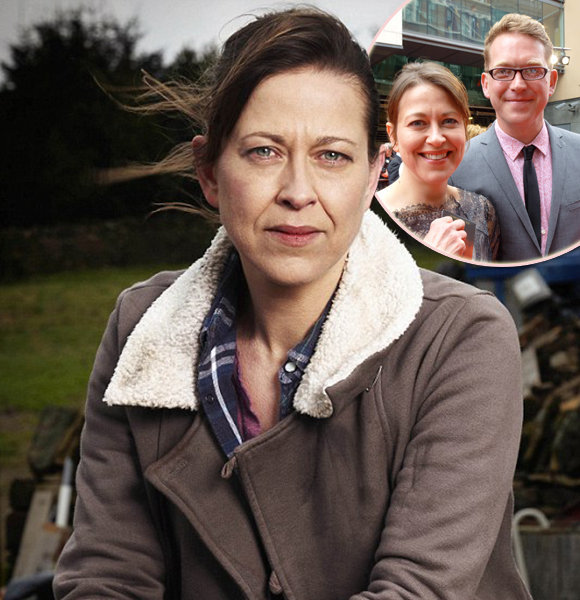 Nicola Walker, who portrays a divorce lawyer Hannah Stern in the BBC One's TV series The Split, has been quite unsatisfied with her married life lately. The actress has been married twice and seems like the second time is not working in her favor. 
So, let's take a look at the personal life of this 47-year old and her relationship with her husband!
Long Time Partners, Unromantic Wedding
Nicola met her longtime partner Barnaby Kay in 1994 while working in a production of The Libertine at the Royal Court Theatre in London. The couple started dating after a couple of years, and five years later, they got married in 2003.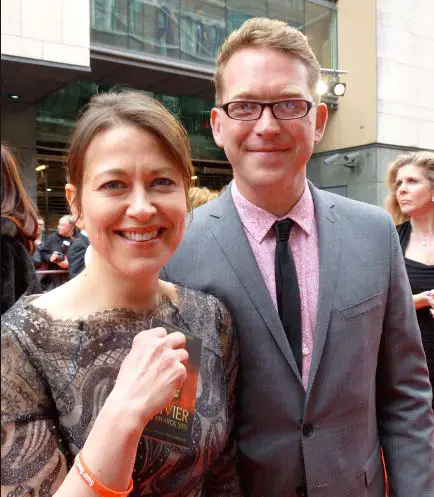 Nicola with husband Barnaby at 2013 Olivier Awards (Photo: Nicola-walker.com)
Two years after the marriage, Nicola became pregnant with her first child. And in 2006, she gave birth to her son, Harry.
Due to her pregnancy, Nicola had to leave the show Spooks, which she later joined in 2009, but she has no regrets. In an interview with Daily Mail in 2015, Nicola talked about being a parent,
I wish I'd started earlier, I wish someone had got hold of me and said: 'You know children are really good fun, you will have a fantastic time and you will still work.' But you have no sense of how much your life is going to change. It does change but it changes for the better. I thought the work would disappear. And it did for a while. But then things changed in a good way."
However, due to her hectic schedule in work, she got temporarily separated from her family for three years in 2012, as she spent a large part of her time living in  Manchester for filming LTIH.
Now, that the shooting is over, Nicola is reunited with her husband. The couple even got married for the second time after almost 20 years of being together. , The date and venue of the ceremony, however, is undisclosed. They decided to wed for the second time for the happiness of their son Harry, Nicola revealed. 
Further, Nicola compared her "ceremony of marriage" with her acting career, and described the event as dull and unromantic. Talking to the Daily Mail, Nicola said, 
I don't know if I should tell the truth – it doesn't sound very romantic. I find the whole ceremony of marriage a bit like going to work. Putting on a lovely dress and make-up, learning lines, someone doing your hair … I can see that would be really appealing if you don't do it for a living.
The wedding was held as a private family event. Nicola doesn't seem much interested talking about the second honeymoon. In fact, Barnaby and Harry are of utmost importance to Nicola. Nicola prefers her own choice of life and the second marriage reflects the same.