Entertainment
Nik Dodani Boyfriend, Parents, Ethnicity, Net Worth
Nik Dodan is a standup comedian/actor who is very open about his sexual preferences and the relationship which he shares with boyfriend...the standup comedian was picked on several movies as an...also raised voice in favor of the LGBTQ community which nominated him as one of 14 people revolutionizing India's fight for...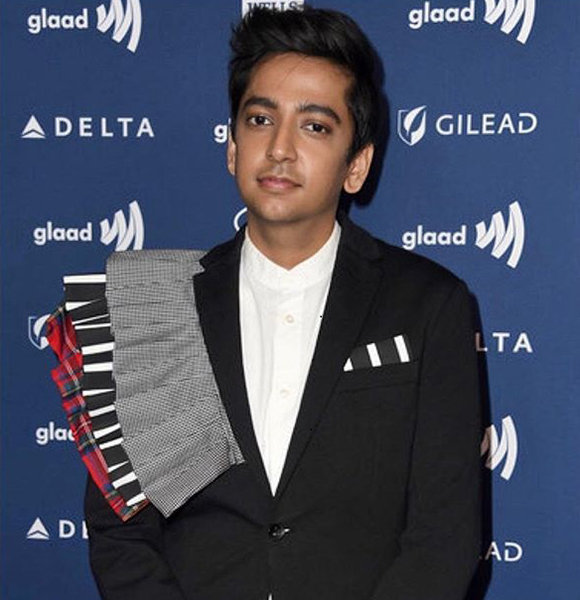 American star Nik Dodani is raising his voice in favor of rights of the LGBTQ community with his rising stardom as a standup comedian and actor in Hollywood.
As an openly gay person himself, Nik is an LGBTQ activist who has shown continuous devotion towards raising awareness regarding the negligence of Indian society to accept LGBTQ rights.
Boyfriend Info; Openly Gay
Whether it be cracking a taunting joke or making a bold statement in front of the audience, Nik Dodani has never backed out from expressing himself.
The Atypical actor was very open about his sexual preferences and his relationship with his boyfriend, Michael P. Johnson.
Another Budding Talent:- Jessica Sula Dating, Parents, Net Worth
The two shared a magical bond and posted lovey-dovey pictures on social media frequently. In July 2017, Michael dedicated a post, marking two years of togetherness on his Instagram.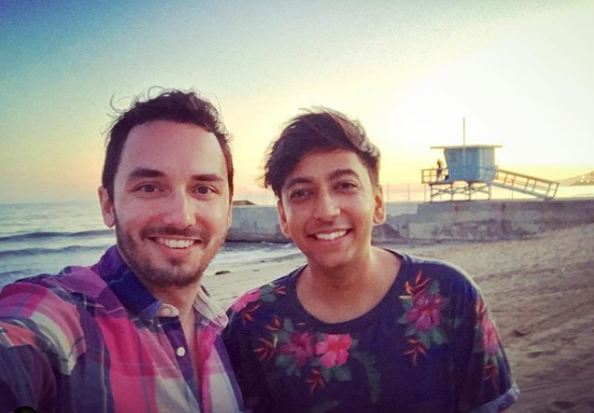 Nik Dodani and boyfriend Michael Johnson celebrate the second anniversary in Will Rogers State Beach in June 2017 (Photo: Michael P. Johnson's Instagram)
However, lately in 2019, the couple has kept their romance off social media. It is unclear if they are still together.
Bio, Age, Parents
Nik Dodani was born on 18 December 1994 in Dallas, Texas. He changed his real name, Nikhil J. Dodani -given to him by his parents Amrita Dodhani and Jawahar Dodani- and opted for a modern name, Nik.
Raised in America, Nik boasts an Indian-American ethnicity. Sharing his upbringing is his elder sister, Shannon Dodani.
Possessing a prominent Indian look, Nick was picked on several movies as an Indian character. One of his most loved character from Atypical, Zahid gained him a lot of popularity in just two seasons of the show.
Rising Actor:- George MacKay Dating, Gay, Family, 2019
Then, he landed frequent chances in movies like Murphy Brown, Alex Strangelove, and Escape Room, which further cemented his claim in new Indian character roles.
Apart from acting, the 24-year-old has also raised voice in favor of the LGBTQ community. For his contribution, Nik was listed as Buzzfeed's one of 14 people revolutionizing India's fight for LGBTQ rights in 2015.
Nik's Net Worth
The bold standup comedian/actor, Nik made it big with his tremendous sense of humor and feminine touch.
First starting as a comedian, the TV star found his first on-screen break in 2008 with a TV film named Living With Abandon. After knowing his way around the acting job, he landed the role of Zahid on the Netflix series Atypical in 2017 and became an instant hit.
Now, with his profound feet in acting and standup circuit, Nik earns a decent salary. He $20k per year from cracking powerful jokes and annual $50,529 from acting in budget movies and series.
Also, with season three of Atypical underway and new projects coming ahead for the youngster, his net worth is sure to skyrocket soon.