A lot of actors back up when it comes to performing their stunts. But not Noomi Rapace...Noomi Rapace was born in...She boasts measurements of...she starred alongside in a movie with Robert Downey Jr...total net worth of...Noomi Rapace was married to...she has a boyfriend...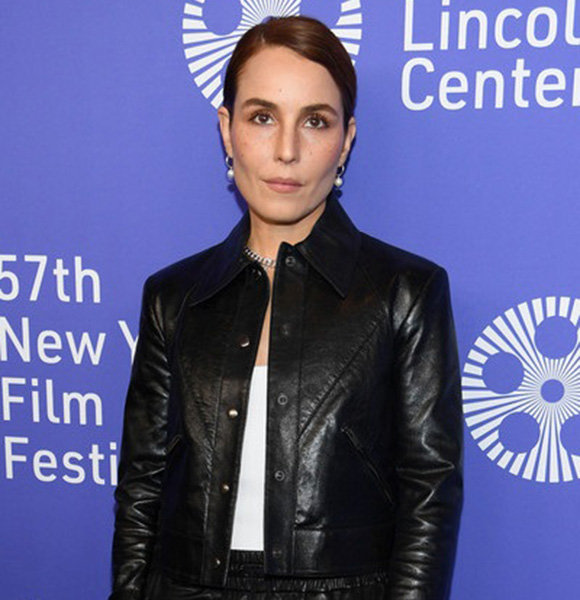 A lot of actors back up when it comes to performing their stunts. But, not Noomi Rapace. The Swedish actor insists on doing her stunts in any movie she plays.
At one point, she even broke her nose while performing a stunt for a movie and never got it reset properly. She brushed it off and continued filming. Eventually, her nose had to be broken again so that it could be fixed properly. Very rarely, the world sees such dissident actors.
Age & Family
Noomi Rapace was born in Hudiksvall, Sweden, to actress Nina Norén and Spanish flamenco singer Rogelio Duran. She grew up with a sister named Særún Norén. Noomi's parents divorced while she was young, so she ended up living with her mother and her stepfather. They moved to Iceland when Noomi was just five years old.
Explore Another Swedish Actress:- Rebecca Ferguson Husband, Family, Net Worth
Due to the unfortunate circumstance, she rarely met with her father, who later passed away. The 39-year-old actress, who turns 40 on 28 December 2019, moved to Stockholm when she was 15 to pursue her dream of a career in acting.
With her goal set in mind, Noomi joined the Stockholm Theater School. And in 1996, she made her TV debut with a role in TV series called Tre Kronor.
Taking about her measurements, she boasts a height of 5 feet and 4 inches (1.63 m) and weighs 53 kg. And, her body measurements read 32-25-34 inches.
Career & Net Worth
Though Noomi's TV debut happened in 1996, she got the feel of acting early on in her life. The actress was seven years old when she made her acting debut in an Icelandic film, which inspired her to pursue acting.
On the road to catch up with her dreams, after her TV debut, Noomi played in various TV series and movies. But her fame-filled journey started when she played the role of a troubled teen mother in the Danish film Daisy Diamond. She portrayed the character with such beauty that she won the Bodil Award and the Robert Award, the two top film awards in Denmark.
As her popularity grew, she was able to earn a lead role in the movie called The Girl with the Dragon Tattoo, which was a critical and commercial success. The film also brought her international attention.
With her fame growing up, she starred alongside Robert Downey Jr.in movie, Sherlock Holmes: A Game of Shadows; her first English acting debut. Noomi's other lead role that made her stand out was in the film Prometheus.
You Might Like:- Eddie Marsan Wife, Children, Family, Net Worth
Since then, the actor has played in different movies and has been able to accumulate the total net worth of $20 million as of 2019.
Dating Or Married?
Noomi Rapace was married to Ola Rapace in 2001. It is not clear when the husband and wife met. The two chose to change their surname to 'Rapace,' which means 'birds of prey' in Italian. The two share a son whose name is Lev.
However, things did not go well with the couple in the long run as they got divorced in 2011. The reason for the divorce is unknown.
Fast forward to 2014, Noomi, in an interview with The Telegraph on 9 November, mentioned a boyfriend but refused to name him. The person remains a mystery to date.
And in 2015, Noomi dated Swedish kickboxer Sanny Dahlbeck. They were first seen in public on 8 Feb 2015 during the BAFTA.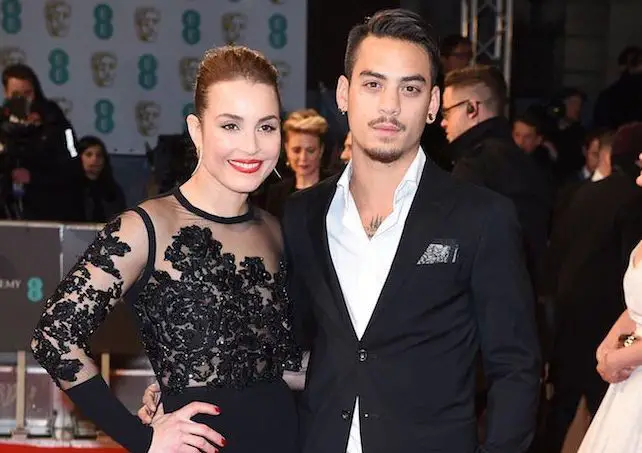 Noomi Rapace with boyfriend Sanny Dahlbeck in 2015 (Photo: healthyceleb.com)
However, they broke up shortly-on 2 October 2015. Since then, Noomi's dating life has not made any headlines. So the actor is thought to be single as of 2019.