Eddie Marsan met his wife in a....closer to his home to be around his family..... already has a net worth of... is a recurring cast member in the hit TV show...starred in movies like...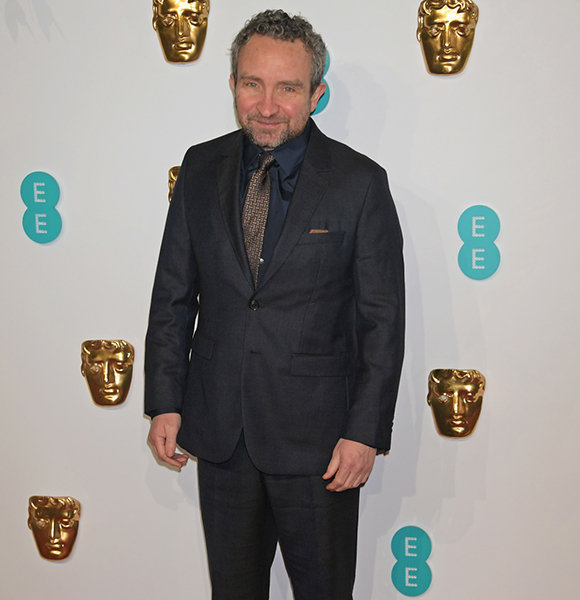 Eddie Marsan is a British actor famous for sharing memorable screen time in hit movies such as V for Vendetta, Mission Impossible 3, and Sherlock Holmes: Game Of Shadows.
During his acting career, he has worked with A-list directors such as Martin Scorsese, Steven Spielberg, and Alejandro G. Iñárritu.
In 2014, he won the Best British Actor Award and a BIFA for best supporting actor in 2004. Apart from an acting career, he finds time to support diversity in the field of arts.
Bio: Family, Education
Eddie was born on 9th June 1968 in Stepney, England under the birth name Edward Maurice Charles Marsan. The actor stems from a family with blue colored professions. His father used to work as a driver while his mother worked at a school as a dinner lady.
When Eddie turned 12, the relationship between his parents started to take a bad shape, and they eventually separated.
Grew Up in Working-Class Community:- Lee Ingleby Personal Life: Married Man And Proud Enough To Flaunt The Tag
Moreover, his mother put a restraining order on his dad to prevent him from converging with the family. The English performer grew up under the custody of his mother and did his schooling at Raine's Foundation School.
However, as of now, the actor of height 5 feet and 8 inches tall (1.74 meters) is in good terms with his father and even lifted the restraining order. But it's unknown if his mother has forgiven his dad and moved on from the past.
Age, Wife, Children
Even though the 51-year-old actor grew up lacking any paternal love, he has made his married life a successful one as a responsible father. He is married to wife Janine Schneider - a makeup artist by profession - since their wedding on 1st of June 2002. The artist met her in a movie set and proposed while filming Gangs of New York.
The pair have four children from their marriage. Their eldest daughter Tilly (14) is followed by Blue (13), Bodie (10), and youngest child Rufus Marsan is seven years old.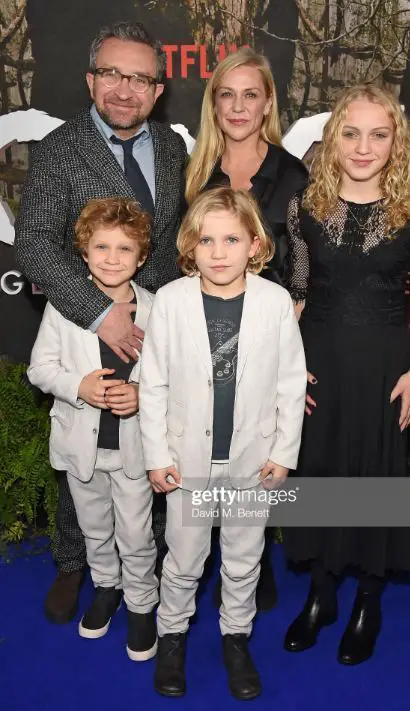 Eddie Marsan attends the premiere of Mowgli: Legend of the Jungle with children and wife Janine Schneider in 2018 (Photo: gettyimages.com)
Since, the artist permanently resides in Chiswick, England with his family; he has to keep moving to the USA for movie shoots. Due to this hectic schedule, he expressed his wish to work somewhere closer to his home to be around his family.
Jumanji Cast Member's Wife Details:- Nick Jonas & Priyanka Chopra Unite Culture In Stunning Interracial Wedding
However, he tries to spend quality time with his kids despite his busy schedule. His kids often take time to visit him during his work on movie sets while they are in the US. 
Movies, TV Shows, Net Worth
The actor first made his TV debut in 1998 through the TV show The Comic Strip Presents….and continued working in various shows. He gradually started making an appearance in significant hit movies, notably in Hancock. In the film, he played the role of a notorious lead villain alongside well-known actor, Will Smith.
He is also a recurring cast member in the hit TV show Ray Donovan. Due to his progressive career, he has already accumulated a net worth of $800 thousand.