Omari Spellman is a young basketball player...plays for the Golden State Warriors...has no girlfriend...is also not dating...parents separated when he was young...has a brother and a sister...both siblings play basketball...is 22 years old...his height and weight are...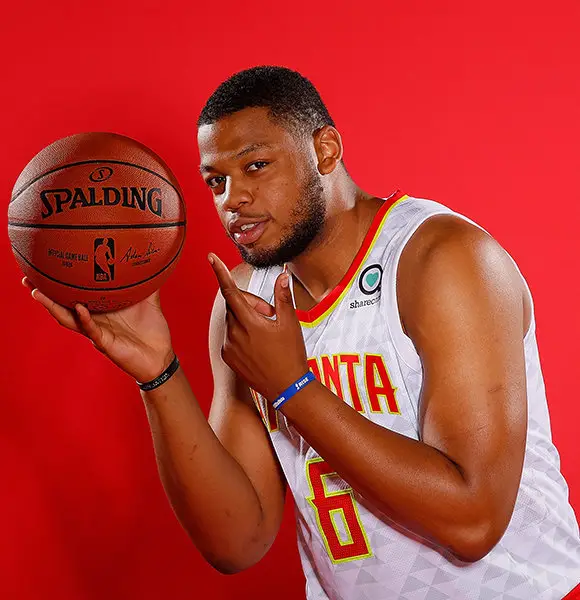 Omari Spellman has got to a good start in his career with the Golden State Warriors. Traded from the Atlanta Hawks on 8th July 2019, he has come a long way since his high school days.
An NCAA champion with the Vilanova Wildcats, Omari is trying his best to fulfill his potential that he has shown during the college basketball days. Know more about this young talent, including the details of his dating life and career.
Is Omari Dating?
It seems like the GSW player is an expert at either keeping his relationships private or is avoiding relationships for now. He has neither been linked with any woman in the media nor has been spotted with anyone in public.
In addition to the absence of rumors, his social media, too, lacks pictures of a woman that could be romantically related to him. It seems as though Omari is without a girlfriend right now, and is taking his young basketball career very seriously.
Omari's Life Story: Family And Education
Born on 21st July 1997 (age 22) to parents: Teresita Jones-Thomas (mother) and Willie Spellman (father), Omari is one of the three children of Teresita. Unfortunately, Omari's parents separated when he was in high school, and since then, his mother has remarried.
Following his footsteps, his siblings have also chosen basketball as their career path. Arashma Parks, Omari's brother, is committed to Temple University's Temple Owls men's basketball team. Similarly, his sister, Taiyier Parks, plays for Michigan State University's women's basketball team.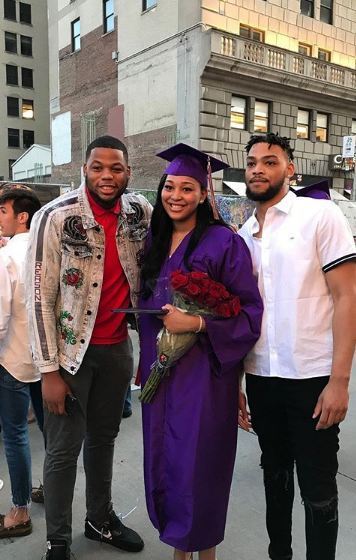 Omari Spellman with his siblings during her sister's graduation on 1st June 2019 (Photo: Omari Spellman's Instagram)
Regarding his education, the young athlete had faced difficulties graduating from high school as he had to attend various schools throughout his childhood.
Cleveland, Ohio-born Omari attended 9th grade at Middletown High School in New York, but he had to move to Hoosac School and start again from the eighth grade.
After Hoosac, Omari changed schools for the third time and started life at North Royalton High School in North Royalton, Ohio. It was in the school, where his basketball career first took shape.
North Royalton's Bears benefitted a lot from Omari's presence in the team as he averaged 22 points and 9.8 rebounds per game.
Also Read About:- Monta Ellis Wife, Net Worth, Salary, Contract
Upon graduation from high school, he joined Vilanova University. But, due to frequent high school changes and not completing his high school in four years with his original high school class, he was disqualified by the NCAA to play for the Vilanova Wildcats in his freshman year at Vilanova.
But, every dark cloud has a silver lining. And, the disqualification turned out to be a good thing for Omari as he got to know himself better during that time. Omari, who was a bit overweight, slimmed down from 300 lbs to 245 lbs and focused on healthy eating habits. He also did well in class and realized his wish to become an English major.
A poet and writer outside his basketball career, Omari realized his passion for writing during his redshirt year. He even completed the first 25 pages of his book by 31st March 2018. He occasionally writes poems as a past-time activity.
Once getting into the team, Omari has a considerable impact on the Wildcats team as they went on to win the NCAA championships in 2018, and was also the Big East Rookie of the Year 2018.
Career, Height, Weight
Omari's professional basketball journey began in 2018. After a stellar season with the Vilanova Wildcats, he declared for the 2018 NBA Drafts. Omari was selected by the Atlanta Hawks on 21st June 2018 and officially signed with them on 1st July 2018.
As it turned out, Omari had signed a two-way contract. So, he got assigned to the Hawks' NBA G League affiliate, the Erie Bayhawks, on 30th December 2018.
But, Omari's time with the Hawks wasn't meant to last for long. He was traded off to the Golden State Warriors on 8th July 2019, and he now plays his trade for the Warriors.
Another Golden State Warriors Player:- Jordan Bell Girlfriend, Age, Parents, Net Worth
As for his physical stature, Omari's height is 6 feet 8 inches (2.03 meters) and has a weight of 111.1 kgs.