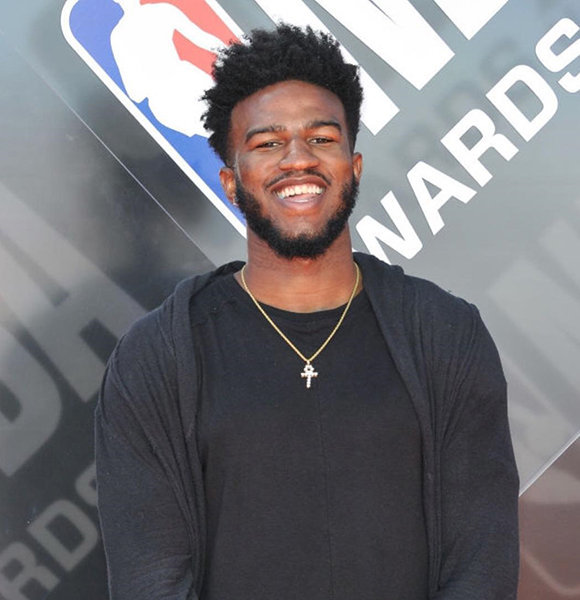 Despite getting drafted late in the 2017 NBA Draft, power forward Jordan Bell proved his doubters wrong by churning one consistent performance after another on the court.
Off the court, the Golden State Warriors star player - dubbed Draymond Green 2.0 - enjoys a stellar dating repertoire with his girlfriend. Although as adorable as the next couple, Jordan and his muse share a considerable height difference.
Dating Woes: Noticeable Height Difference With Girlfriend
Standing six feet and nine inches in height, Jordan is a towering figure while his girlfriend, Carissa West barely surpasses the five feet and ten inches mark. Distinguished by height, the lovebirds - who met in college - are forever bound by their love for each other.
A human physiology major, Carissa, age 22, hails from Long Beach and is attending the University of Oregon.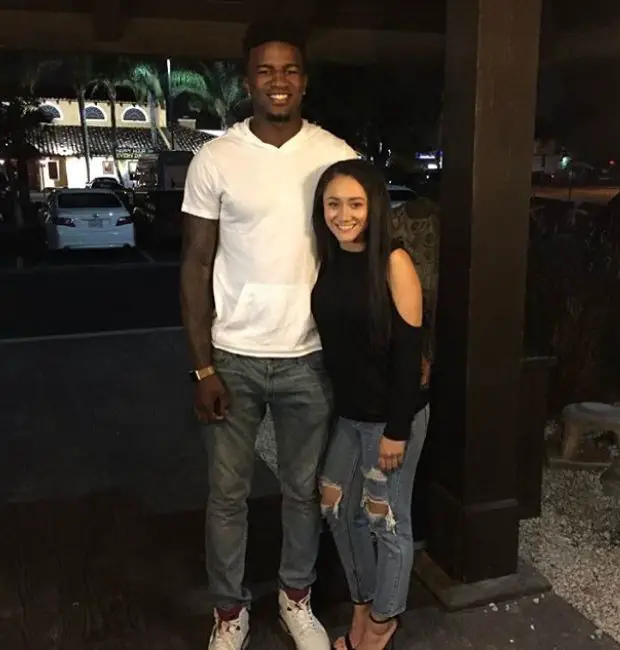 College sweethearts Jordan Bell and Clarissa West smile for a photo (Photo:- Jordan Bell's Instagram)
Jordan and his girlfriend, Clarissa couldn't have begun dating before 2015 because had they been together for that long, the former wouldn't write about dating Kim Kardashian in his dream on Twitter.
Fellow NBA Player:- Cameron Payne Reportedly Dating, Rumored Girlfriend Pregnant, Who Is She?
Nevertheless, things between the smitten lovebirds seem to be escalating at a frightening speed. Take the September 2018 Disneyland trip that they took with their family and friends.
Who is to say that the Los Angeles native, age 24, and his girlfriend haven't thought of getting married and becoming parents already?
Parents Divorced; Contract & Salary Revealed
In case Jordan becomes a father in the future, it will be a learning experience for him. After all, he and his four siblings grew up in a single mother household, without the scrutiny of a father-like figure in their life.
As expected, his parents' divorce made him into a brash young boy. Although highly athletic with equally gifted physique, Jordan off-court antics during his time at Long Beach Polytechnic High School almost cut short his basketball career.
By the time he committed to the University of Oregon as his preferred destination to play college basketball, he had already made a name for himself as an elite blocker. His reputation preceeded him -- As a freshman, he registered 94 blocks, which was a school record.
When the 2017 NBA Draft came about, Jordan got chosen as the 38th overall pick by Chicago Bulls. Later the Chicago-based NBA outfit traded him to his current team.
Upon the move, the 24-year-old signed a two-year contract with the Golden State Warriors. As per the agreement, he will receive an annual average salary of $1.09 million every year.
Golden State Warrior Team Mate:- Shaun Livingston Perfect Married Life With Wife, Parents - All Details
There's no denying that Jordan couldn't have asked for a better start to his NBA career. Not only has he been able to amass a considerable net worth but, the Long Beach Polytechnic High School Alum has also won an NBA World Championship in his rookie season.