Entertainment
Paige Hyland Found The Perfect Boyfriend! Their Dating Affair Shows How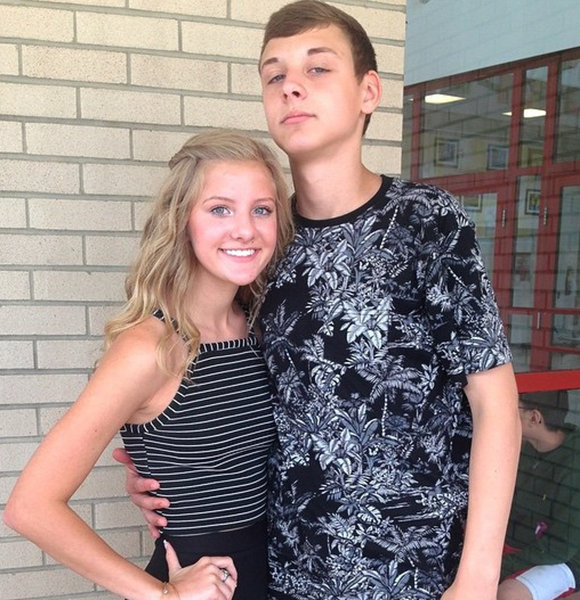 Every human being has flaws, but love is an emotion that helps people look beyond the imperfections and find somebody perfect, to share the love.
Well, not everybody is lucky enough like Paige Hyland, jazz and musical theatre dancer, who has found a perfect boyfriend just at the age of 17. 
Want to know what makes her boyfriend the 'perfect one' for her?
You need to read through!
Paige Hyland Dating A Perfect Boyfriend?
It's not just Paige's dancing skill that is perfect; her boyfriend is seemingly perfect too. Paige featured her boyfriend, Nick Kelley on her Instagram for the first time in November 2015.
Relationship Details :- Mateo Arias Dating, Parents, Net Worth
And, Nick had been making appearances on Paige's Instagram ever since. The two love-birds are entirely in love, and they don't miss out on an opportunity to flaunt their romantic union amidst their followers. 
In December 2016, Paige took Instagram to wish her boyfriend a happy birthday. The caption of her post made it evident that Nick makes her the 'happiest.'
"happy birthday to the person who makes me happiest ?? I love youu"
 It's not just Nick who makes Paige the happiest; its vice-versa! Nick shared a series of pictures, with Paige on her birthday with a similar caption.
On the occasion of the day dedicated to love, Paige expressed being grateful for her valentine, Paige even likes her boyfriend as much as she 'likes the beach.'
By the looks of Paige's smile while in Nick's company, it's discernible that Nick was a perfect boyfriend for her!
Sadly in 2019, it is apparent that the once considered perfect relationship has broken up. While the how and the when of the scenario is yet to surface, Paige and Nick's relationship has come to a conclusion.
Interestingly in 2019, Paige has moved on and begun a new relationship. She is spending time with a guy named Jayvon Thrift from West Virginia University at the moment.
Jayvon appears to be a graduate and an athlete interested in the football industry. A handsome hunk no doubt, Paige has landed quite the beau.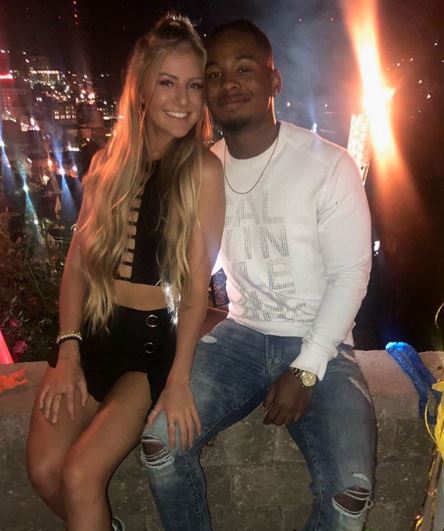 Paige Hyland with boyfriend Jayvon Thrift in September 2019 (Photo: Paige Hyland's Instagram)
The two have been making appearances on Instagram as a couple for quite some time now. Including prom and random other dating moments, the duo's relationship seems to be going strong.
As of 2019, Paige is romantically hooked with her boyfriend and the lovey dovey pair could not be looking more perfect together.
Paige Hyland's Wiki:
Born on November 1, 2000, in Pennsylvania to parents Kelly and Randy, Paige is 17 years of age. Her mother, Kelly is a former dancer who danced for over 30 years at the "Abby Miller Dance Company."
Paige's family also includes her two older siblings, brother, Josh and sister, Brooke Hyland. 
Paige became known for her appearance on Lifetime's 'Dance Moms,' with her sister Brook. 
Star Actress:- Alexandra Daddario Boyfriend, Husband, Family
Moreover, Josh too was into dancing before starting to play hockey. Paige attends  'Franklin Regional High School,' the same school from where both her brother and sister graduated.
Additionally, did you know Paige once blacked out while dancing in the 35th episode of the Season 3 of Dance Moms?
Well, the Hyland family left the show in the midst of season 4, as Paige claimed to have had panic attacks resulted from Miller's teaching technique.