Entertainment
Rumored Gay Man Paul Schneider's Married Life Only Exists On TV? Or Has A Wife In Real Life as well?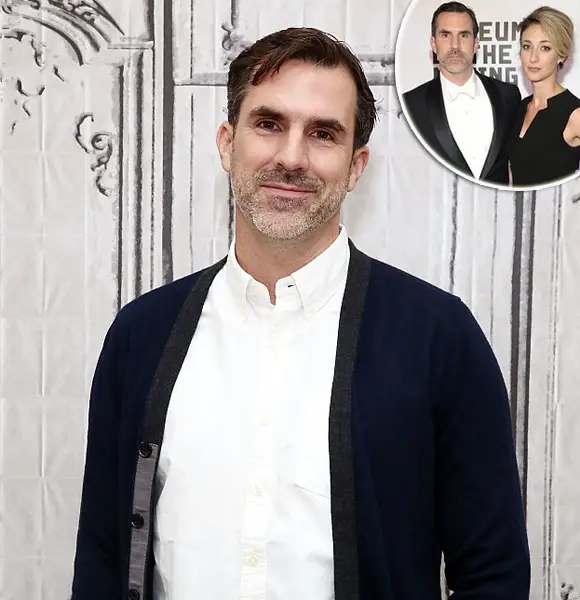 The personal lives of public figures seem to be confusing as they tend to maintain privacy in their personal life while their profession creates curiosity among fans and the media.
Similar is the scenario with Paul Schneider, but has the rumored gay man Paul Schneider found his lady love or is he still enjoying a married life only on screen? Let's take a peek into the life of Paul beyond the camera to find more details regarding Paul's not so famous married life. 
Does Paul Schneider's Married Life Exist?
You might have seen Paul portraying the character of Otto Wall, a married man in Goodbye to All That (2014). He faced a failed marriage with his wife even after they went to see their marriage counselor. But do you know that Paul is enjoying a blissful married life apart from his professional career?
We have come to know that forty-one-year-old Paul is married to gorgeous Theresa Thelen-Clemmons. The pair tied the knot in an intimate ceremony on April 16, 2016. He was wished on the wedding bliss via Twitter with a congratulatory message.
Moreover, Paul has been flaunting his romantic relationship with his wife all over Twitter. If you follow Paul on Twitter; you might have noticed his tweets that speak volumes about Paul's relationship with his wife along with the adorable pictures of the pair.
Well, the tweet which Paul shared in September 2017 along with a series of pictures with his wife depicts the fondness he has for his wife.
Paul has been sharing the pictures of his lady love on social networking sites, and it seems that they were dating each other for a while before tying the knot. In December of 2015, Paul shared an image with his then-girlfriend now wife, Theresa on Twitter with a very sweet caption.
While working on an acting project, the cast and crew become a family. Paul experienced a similar feeling while working on the sets of movie Channel Zero and he mentioned the same via Twitter.
Paul is also enjoying a blissful married life as supported by the tweets of his conjugal life, which could be new relationship goal for many people.
Stay connected with us to find more about Paul Schneider!