Paul W.S. Anderson expecting the third baby...Wife Milla Jovovich took to Instagram...Already parents to two children named...Garners a whopping net worth of...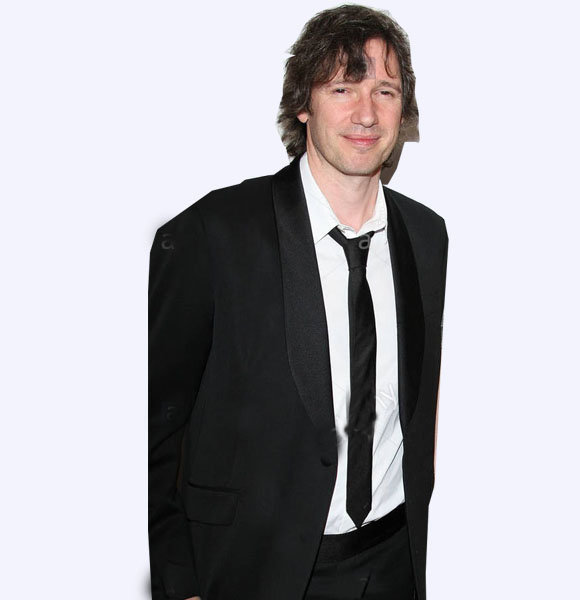 The summer of 2019 proved to be joyous for Paul W.S. Anderson as the director extraordinaire will enter fatherhood for the third time.
Showcasing the baby bump via Instagram on 7th August 2019, his actress wife Milla Jovovich announced that she was "knocked up again." She and Paul learned about their bundle of joy some 13 weeks ago in May 2019.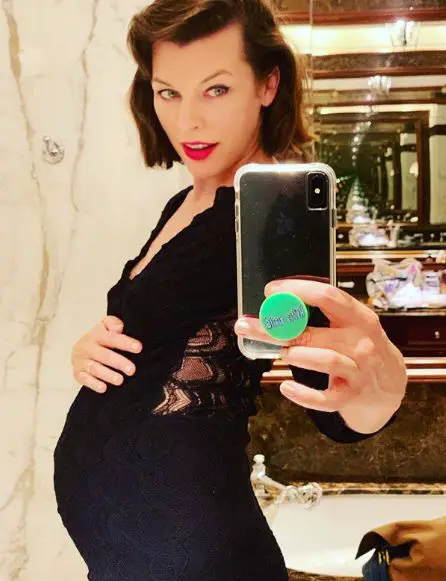 Milla Jovovich flaunts her baby bump in August 2019 (Photo:- Milla Jovovich's Instagram)
Per the post, Paul and Milla initially had mixed feelings about being pregnant. Two years earlier, the latter had undergone an emergency abortion. In her own words,
"After I found out I was pregnant 13 weeks ago, I had a mixture of feelings ranging between complete joy and utter terror. Because of my age and losing the last pregnancy I didn't want to get attached to this potential baby too quickly."
Explaining their decision to postpone the baby announcement, the Resident Evil actress shared that the duo was busy with medical appointments. During the period, the Anderson-Jovovich lived "on pins and needles."
Now "in the clear," Milla shared the baby's gender as a girl. She concluded the Instagram post with a promise to keep her fans updated on the progression.
Following the announcement, friends & fans flocked to the actress' Insta comment section. Natalia Vodianova, Rumer Willis, and Alessandra Ambrosio were the notable celebrities to congratulate the expecting parents.
Wife Milla Jovovich & Children
With the baby news, Paul and wife Milla are soon to add another dynamic child to their married life. The yet-to-be-born daughter aside, they are already parents to two children, both daughters.
Parents Of Two Children:- Mike Caussin & Wife Welcomes Second Baby Keeping Married Life Strong
On 3rd November 2007, the duo welcomed their firstborn. Engaged at the time, Paul and Milla named their first bundle of joy, Ever Gabo Anderson.
Less than two years after welcoming daughter Ever, the British director and the American actress tied the knot. Married at their Beverly Hills lair in August 2009, the duo kept their wedding a low-key affair.
Almost six years into the marriage, Paul and wife Mia had their second daughter, Dashiel Edan Anderson. Born in April 2015, baby Dashiel weighed seven pounds and ten ounces at the time of her arrival.
Net Worth & Movies Info
Paul met Mia when he directed the first installment of Resident Evil in 2002. After dating about a year, the duo got engaged. They had a brief fallout but eventually got back together.
Besides the Resident Evil franchise, the father of two gets best recognized for directing movies such as Event Horizon, Death Race, and Mortal Kombat. A sci-fi enthusiast, he is the brainchild behind numerous science-fiction films including Alien Vs. Predator, The Sight, The Dark, Origin, and Pompeii.
While Paul boasts a net worth of $20 million, Mia owns $40 million in assets.
Bio Unveils Age
Paul developed a passion for moviemaking at an early age. A native of Newcastle, England, he is the youngest film and literature graduate of the University of Warwick. The 1994 film, Shopping, was his breakthrough directorial gig.
Married To A Director:- Daniella Pick's Wiki and Bio? Meet The Woman Engaged To Quentin Tarantino
The sci-fi auteur was born on 4th March 1965. Thus, he turned 54 years of age on 4th March 2019. Information about his biological parents isn't available.