Entertainment
Paula Zahn - Host Of 'On The Case With Paula Zahn' Is A Cancer Advocate! Also Someone Who Couldn't Stand Richard Cohen
Paula Zahn - Host Of 'On The Case With Paula Zahn' Is A Cancer Advocate! Also, Someone Who Couldn't Stand Richard Cohen. Talking about a famed anchor Paula Zahn, who is best known for hosting the show 'On The Case With Paula Zahn;' she has a lot going on in her personal life. No matter how intriguing her profession seems to be, she has been through numerous struggles. So, today let's take a stroll around the personal life of Paula Zahn, and figure out; how she became a cancer advocate.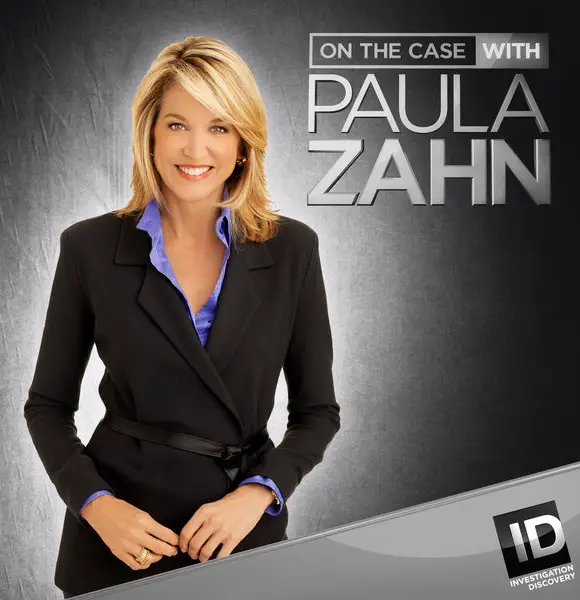 Quick Information
Divorce/Split

Yes (Once)

Lesbian

No

Siblings

3

Eye Color

Blue

Hair Color

Blonde

Hair

Short

Weight

54 kg (119 lbs)

Height/ How Tall? 1.75 m (5 ft 9 in)
College

Stephens College

High School

Naperville Central High School

Career

1973–present

Net Worth

$18 Million

Dating/Affair

No

Ex-Husband

Richard Cohen (m. 1987–2007)

Date of Birth Feb 24, 1956
Relationship Status

Single (2019)

Daughter/s

Haley Cohen

Son/s

Jared Brandon Cohen, Austin Bryce Cohen

Mother

Betty Zahn

Father

Norm Zahn

Ethnicity/Race

White

Religion

Jewish

Zodiac Sign

Pisces

Birth Name

Paula Ann Zahn

Profession

Journalist

Birth Place

Omaha, Nebraska, United States

Nationality

American
When we look at public figures with a successful career; we naturally tend to assume they are equally successful in the personal aspect of their life as well. However, sometimes it so happens that despite their on-going profession, their personal front is much more different than what meets the eyes. 
Talking about a famed anchor Paula Zahn, who is best known for hosting the show 'On The Case With Paula Zahn;' she has a lot going on in her personal life.
No matter how intriguing her profession seems to be, she has been through numerous struggles. So, today let's take a stroll around the personal life of Paula Zahn, and get acquainted with all her struggles and her journey to being a cancer advocate!
How Did Paula Zahn Become A Cancer Advocate:
When a person near and dear to us suffers from any disease, it is equally painful to us. Talking about Paula Zahn, a lot of her family members have been affected by cancer, which is pretty much why she started her journey on becoming a cancer advocate.
According to sources, Paula was 28 years old, when she first dealt with her father's diagnosis with advanced lymphoma. After three weeks, her mother was diagnosed with breast cancer. Paula opened up about how she felt about the situation,
"It was devastating to get the news that both of them had cancer"
But that's not it! Paula's brother Steve's wife, Sherries, had been diagnosed with breast cancer of Stage three. Later on, her aunt Annie was suffering from multiple myeloma. Just within fourteen months, there were four active cases of cancer in her family. Out of them, only her mother survived cancer; that too twice! 
Paula exclaimed that those problematic experiences enabled her to use her resources as a journalist to become the best advocate for her family members,
 "I think any of us who have been exposed to cancer in our families share a strong bond. I remember going through all the predictable stages when my parents were diagnosed. I was extremely angry; I probably was in a state of denial for a while. Then I finally rallied and started to use the extraordinary resources I had as a journalist to be the best advocate I could be for my parents, my sister-in-law, and my aunt."
Being a public figure, she has used her platform to spread awareness about cancer. In the early 1980s, she helped the TV station KPRC, where she was working at the time, with a public service project to spread awareness about colorectal cancer screening.
During the end of her project, more than twelve people who participated in the screening were diagnosed with colon cancer. Paula expressed her pride for her effort as,
 "Of everything I've done to fight cancer, I think that's the effort I'm most proud of. There is nothing more rewarding than knowing that your reporting helped save a life."
Moreover, in an interview with EmpowerHer, Paula revealed the steps she uses to prevent such a disease like cancer, and further mentioned she is disciplined about her medical check-ups.
" I am so disciplined about having my check-ups. I have had three generations of my family wiped out by cancer. My grandmother on my father's side died from cancer. My grandmother on my mother's side died from cancer. I lost my father to cancer. My mother, God bless her, and I am proud to say, is a two-time breast cancer survivor. She survived two separate battles, two different types of breast cancers 13 years apart, and she is stronger than ever, enjoying a very full life with her six grandchildren and four children.

But I guess when you have so much cancer in your family, it scared me into action, and so in my calendar every year I know when I am going to have my annual physical. I know when I am going to have my mammogram. I know when I am going to have my breast MRI. I know when I am going to have an ovarian ultrasound, and I am very disciplined about scheduling these things and try to doing them at the same time every year, so it's almost like going back to school." 
The Bitter-Sweet Relationship Between Paula Zahn and Her Ex-husband:
Before the crazy feud started between Paula Zahn and real estate developer Richard Cohen, they were once a married couple for twenty years. The former couple exchanged their vows back in 1987 and lived in New York's most influential elite.
They share three children together, two sons, Austin Bryce Cohen (20) and Jared Brandon Cohen, (24) along with a daughter, Haley Cohen (27).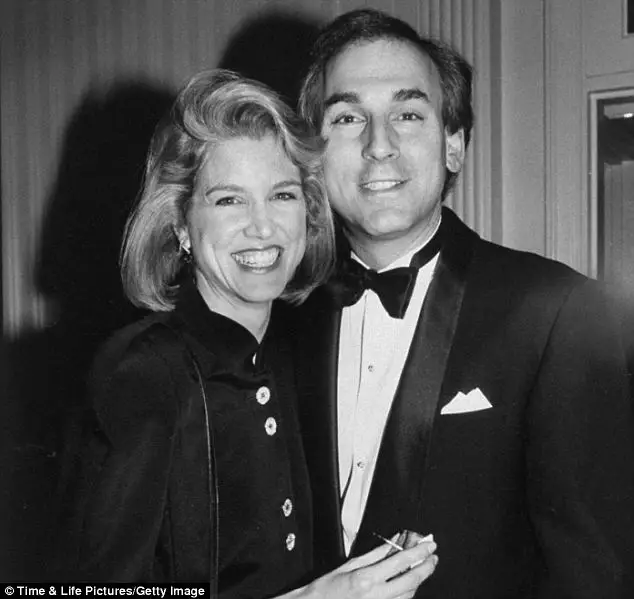 Caption: Paula Zahn with her ex-husband Richard Cohen.
Photo Credit: DailyMail.com 
However, their marriage ended on an unpleasant note in 2007, after Paula was in an extra-marital affair with Richard's close friend Paul Fribourg. Meanwhile, before their divorce papers were finalized, Paula sued Richard with a lawsuit demanding the account statement of her estimated $25 million of earnings.
The lawsuit blamed him for using her money into "highly illiquid limited liability companies" and that a portion of Paula's earnings "had been diverted to Mr. Cohen's account for his own use and benefit." 
However, Richard backfired and told sources that Paula was the one spending a vast sum of money on clothes and more. 
But it didn't end there! According to DailyMail, during late 2011, Richard was dating and dumping several women on Match.com, a dating website; in an attempt to get back at Paula. He took women on very romantic trips around the world and even vowed to get married until he coldly dumped all of them. 
Among those women are Former Miss USA Julie Hayek and interior designer Nanjoo Joung. They both said they met Richard on Match.com and after making them believe he wants to marry them, he vanished. Julie Hayek opened up, 
''It is disappointing... It's very hurtful. He's going to do the same thing to these other ladies... He's so addicted to Match.com. 'I think he wants to get back at Paula.''
Meanwhile, Richard stayed silent from his side!
Little More To Know About Paula Zahn:
Paula Zahn can be well-defined as an American Journalist, and newscaster who has served for ABC News, Fox News, CBS News and CNN. Paula was born on February 24, 1956, in Omaha, USA.
The 61-year-old anchor has come a long way in her career devoting her effort and passion in the media industry. Currently, she produces and hosts the true crime documentary series, 'On the case with Paula Zahn.' 
Paula Zahn has been deemed as someone who is attractive in the media industry for a long time. Her signature haircut has been trendy amongst women, and many have gone for her hairstyle which was named, 'Paula Zahn layered bob haircut.' 
Besides her famous hairstyle, her beautiful facial features have also been admired by many. As per sources, Paula underwent plastic surgery to hide her aging.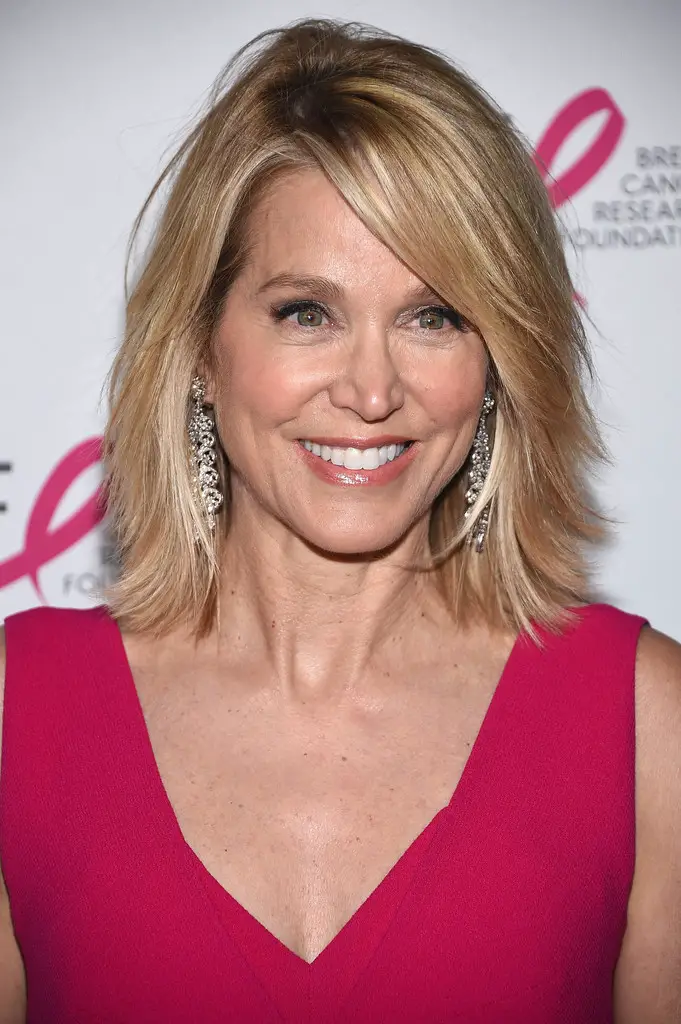 Caption: Paula Zahn still looking flawless at the age of 61 at the Hot Pink Party in New York on May 12, 2017. 
Photo Credit: Zimbio.com 
However, she has not yet confirmed the matter; so the speculations that have been swirling on seems baseless upon a closer look!