Entertainment
WWE Host Peter Rosenberg, Beautiful Wife & Massive Net Worth Suits Best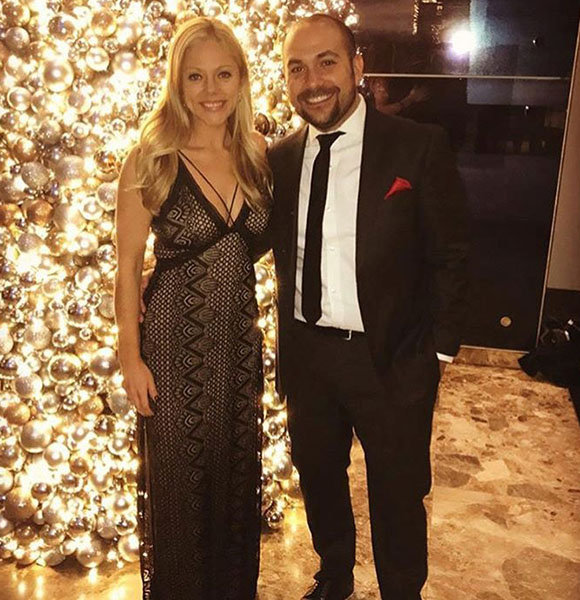 American Radio disc jockey, Peter Rosenberg has been rocking the charts lately with his prolific commentary skills in WWE. Further, the TV host has also shown his talent working on ESPN New York 98.7 FM. 
Husband of a beautiful wife, Peter's hard work has been paid off as he enjoys a massive net worth. This article revolves around the married life of Peter, his views on social media for kids and details of his family.
Six Years of Marriage, Urges To Parents
Peter has been married to sportscaster Alexa Datt since 2012. The couple tied the knot in a private event attended only by close family members and friends, which is why not many details or even photographs have been public to the media. 
Although Peter and his beloved wife are yet to have any children, it seems like he has already made up his mind to keep his future kids out of the harmful effects of modern technologies. On 20 May 2017, he shared a tweet asking parents to keep their kids off the Instagram.
Related:- WWE's Stacy Keibler Post Pregnant Bliss, Holds Baby No.2 With Businessman Husband
He also attached a report by CNN on his post, which talked about the adverse impacts of excessively using the social media site on children.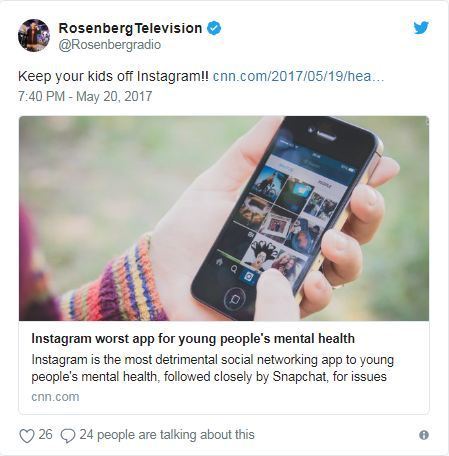 Peter warns parents on the ill-effects of Instagram (Photo: Peter Rosenberg's Twitter)
Peter is happily married to his wife, and the couple currently resides in the Upper West Side, Manhattan, New York. Further, the WWE host also flaunts his spouse frequently on social media. 
On the occasion of New Year 2018, he shared a picture alongside his wife and mentioned that the couple was about to enter their twelfth year together.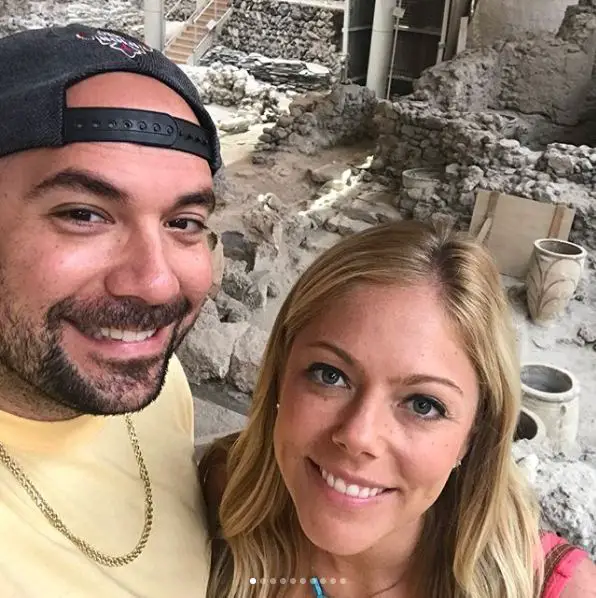 Peter celebrates 12 years together with wife Alexa on 1 January 2018 (Photo: Peter Rosenberg's Instagram)
Later, on 11 February, he posted another portrait of his wife and dog calling them "his family." Peter and Alexa are considered to be an extrovert couple who frequently hang out at parties and social events. Further, they don't shy away from showing Public Display of Affection towards one another.
Peter, who has accumulated a massive net worth of $600 thousand from his professional career, is also close to his parents and has even talked about them in several instances.
Parents Support Hip-Hop; Credits Dad For Fluent Speaking
Conceived as the son of Jewish parents, Peter was born and raised in Chevy Chase, Maryland. His father was a Capitol Hill staffer, and his mother worked as a public school teacher. Peter's mother is initially from Germany, whereas his father's origin is not disclosed. He was introduced to the hip-hop genre by his older brother. 
You may like:- WWE Takes Action! Enzo Amore Suspended Amid Sexual Assault Allegations
Peter's parents have always been supportive of his passion for hip-hop and sports. He further credits his dad for his confidence in speaking fluently and with ease. The 38-year old also occasionally features his parents on social media. On 18 June 2018, he shared a post via his Instagram wishing his dad for Father's day and expressed his pride to have born as the son of an adorable father.