Entertainment
Peyton List Split, What Caused Boyfriend Cameron Monaghan Break Up?
After more than a year of dating, former Disney star Peyton List and her boyfriend Cameron Monaghan have decided to split.
Everything seemed to be going so well for the two; from starring in a film opposite each other to attending its premiere, they looked like the couple with the potential to make it to the end.
What happened? Did Cameron have an affair? Has her family reacted to the breakup? More importantly, has the actress come forth with comments? Read along to find out!
Reason Behind Split From Boyfriend Cameron Monaghan
What's a worse time to call it quits than around the holiday season? Sadly, that's just transpired between Peyton - whose height, weight, and feet size read as five foot & six inches, 53 kilograms and 8.5 respectively - and Cameron.
Similar:- Lauren Alaina High School Affair Split, Engagement Broken - What Is Reason?
But the news of their split wouldn't hit the headlines until mid-January of 2019. E! News, among other gossip sites, was the first publication to write on the breakup.
The reports, however, didn't delve into the subject of what might have possibly created the rift. Whatever the case may be, the fallout seems to have been an amicable one as the couple attended the premiere of the film in which both co-star Anthem of a Teenage Prophet together a week earlier.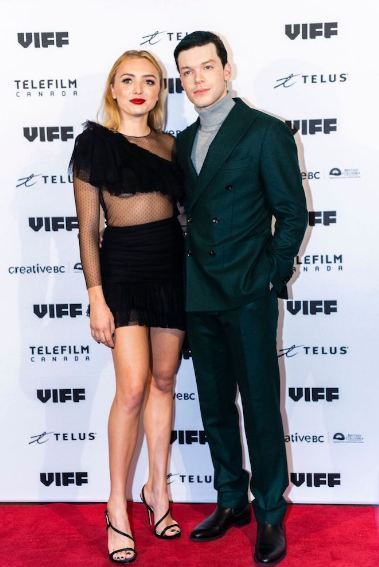 Peyton attends the premiere of Anthem of a Teenage Prophet with ex-boyfriend, Cameron Monaghan on 11 January 2019 (Photo:- glittermagazine.com)
Dating since mid-2017 after meeting on the set of the indie drama, Peyton and her then-boyfriend Cameron made their relationship public in September that year by sharing snaps from their trip to the happiest place on Earth via Instagram.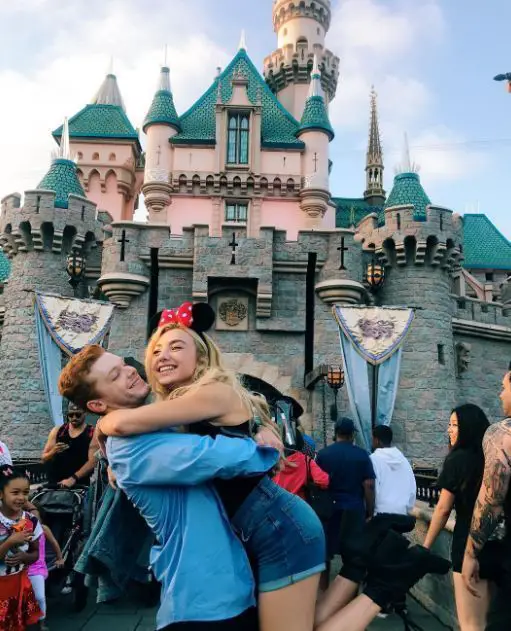 Peyton List then-boyfriend Cameron Monaghan approaches for a kiss on their coming-out post uploaded on 6th September 2017 (Photo:- Peyton List's Instagram)
For the next year or so, neither her nor her co-star love interest spoke on the romance — all that changed when she opened up about how the relationship in a Build Series interview. In addition to briefing the interviewer with how their relationship came about, she explained what made them a fitting duo.
"He's so understanding which is so nice and I am too. We're always like, 'If work comes up, that's fine, that comes first.' I can't imagine having someone who isn't [an actor], but I'm sure they would understand eventually, but it would be difficult."
Revisiting the interview now should help the fans understand what might have possibly caused the former lovebirds to part ways. Perhaps, their frantic work schedule got better of them.
Another theory suggests that both Peyton - who boats slender legs - and Cameron's priorities have shifted since they first began dating. While the former is readying for the newest season of Cobra Kai, the latter will most likely focus finishing the final season of Gotham.
Another High Profile Split:- Offset & Wife Cardi B, Married Couple Split; Starts Calling Him Baby Daddy
Neither she nor her family, twin brother Spencer included, has chimed in on the split.
Cameron Monaghan Had Affair? Peyton's Dating History
Contrary to the gossips, Cameron didn't have an affair of any sort with anyone.
Although the former Shameless star didn't acknowledge the rumor in his 20th June 2019 tweet, he did, however, wished Peyton - now age 20, all the happiness in the world. Replying to the video he had tweeted prior in which he spoke highly of his former muse, he wrote:-
"Who knows what the future may bring, but looking forward to seeing all the incredible things that will be coming your way. And, as always, wishing for your happiness. @PeytonList"
To those unfamiliar with the Diary of the Wimpy Kid actress' dating history, she doesn't do short term relationships. Interesingly enough, before dating Cameron, she dated Cameron Boyce for three years from 2012 to 2015.