Entertainment
Mixed Ethnicity Actress Rozonda Thomas: Is She Dating With Ex-Husband of Mariah Carey?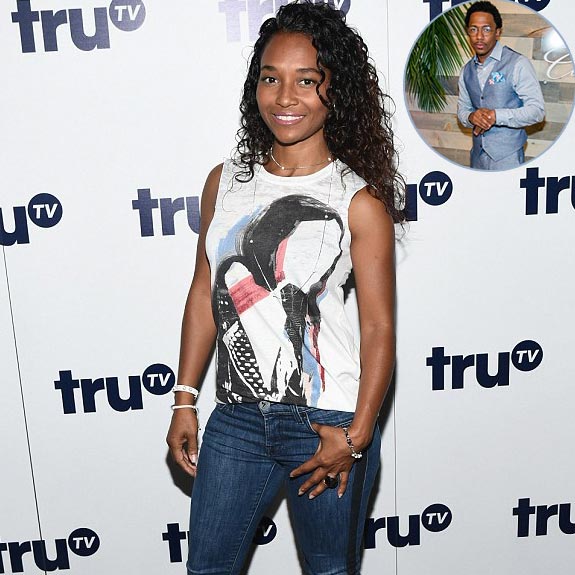 American actress Rozonda Thomas had also gone through a few breakups before she was spotted with the ex-husband of another actress. The rumors linked them romantically, but did Rozonda want someone other than the ex-husband of a competitor to be her boyfriend?
And if yes, did she want a boyfriend of color or a man with a different ethnicity?
Let's find it out.
Who is Rozonda Thomas's Boyfriend?
Rozonda Thomas has experienced multiple relationships until now!
Her boyfriend's list in recent years comprises some famous celebrities. Most recently, Rozonda was linked to her ex-boyfriend Nick Cannon, the ex-husband of actress Mariah Carey, as the two have been supposedly dating since March 2016.
An American television personality, Nick got married to Mariah in 2008 on Windermere Island. The pair later announced their separation in August 2014, and they legally got divorced in 2016 after remaining married for nearly eight years.
See Also:- Sean O'Pry Dating Rift, Girlfriend Didn't Prioritize Love? Personal Status Now
Rozonda was linked to Nick in the same year of his divorce after they were spotted cozying up and getting intimate with one another. In July 2016, Rozonda was seen kissing Nick at the WDKX's Summerfest Concert in Rochester. A source told the New York Daily News,
"He (Nick Cannon) watched Chilli intensely and lovingly as the group performed, then couldn't keep his hands off her backstage. It looked serious. They were hugged-up and kissing."
The supposed couple was spotted together again, this time at a DJ gig in the Bahamas. Nick Cannon was seen cuddling up to Rozonda Thomas as they took a picture together, where Cannon kept his arm around Rozonda 'Chilli' Thomas.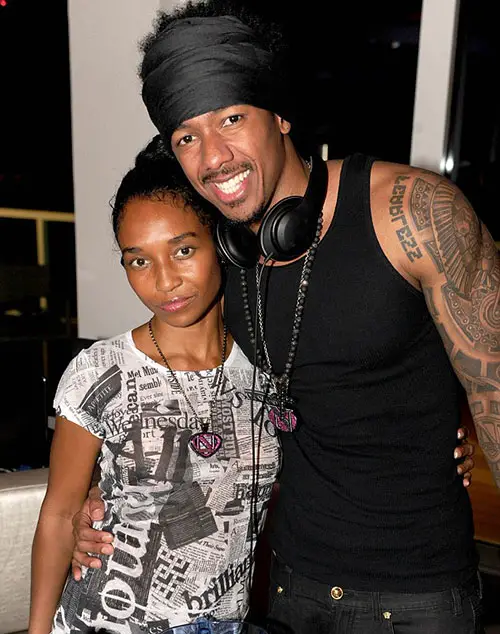 TLC songstress Rozonda 'Chilli' Thomas gets spotted cuddling with AGT's host and ex-boyfriend Nick Cannon in the Bahamas (source: MogazNews.com)
In mid-July, E! News interviewed Nick, and he told about his connection with Rozonda Thomas. He had then bantered saying.
"Chilli is 'amazing." 
He gushingly continued
"She's an outstanding person," "you've gotta ask her what's going on."
Prior to dating Rozonda and after separation from Mariah Carey, Nick dated Nicole Mitchell Murphy (2015), Jessica White (2015), Heidi Klum (2015), and Sherise Cromwell (2015).
Unfortunately, the relationship between Rozonda and Nick turned out to be a fling that just happened to last a bit longer as the two have already broken up.
You May Also Like:- Did Ryan Upchurch Split From Girlfriend/ Wife To-Be Or Married Her?
Rozonda is currently enjoying a single life but is open to dating. In an interview with PEOPLE in 2016, she talked about her dating status,
"These days, I'm so on the market. I'm not looking, but I'm definitely open to it for sure. We all want it, if it's right; we all would love to have a good, healthy relationship."
Rozonda further added that actor Chris Pine was her celebrity crush. She even wanted someone to start a rumor that the two have been dating and even share a child together.
"I want a rumor to be out there that Chris Pine and I had a baby!"
If the two start dating at some point, their bi-racial relationship will certainly a topic of attention and that's what Rozonda wants other black women to do. In recent days, Rozonda has been advocating bi-racial relationships and has even urged other black women to be more open while choosing a boyfriend.
Talking to Essence, the 51-year-old actress explained that many women especially black, were unable to find their soulmate as they always got stuck to a single group.
"I want for women — especially for women of color — to not be so closed minded when it comes to love. God made all of us and you may not find your husband because you're trying to stick to one group. You've got to be open. You want the person who's the best person for you, no matter what color he is."
While dating a white guy or a Hispanic, or even an Asian guy will be new for Rozonda, she is not new to the dating game as she's had plenty of boyfriends in the past.
Multiple Relationships and Ex-Boyfriends
From the year 1990 to 1998, Rozonda was in a relationship with producer Dallas Austin. The couple even shares a son together as on 2 June 1997, she gave birth to the former partner's son, Tron Austin. 
More From LiveRamp Up:- Rachel Hunter Now After Children & Divorce With Older Husband; Dating Again?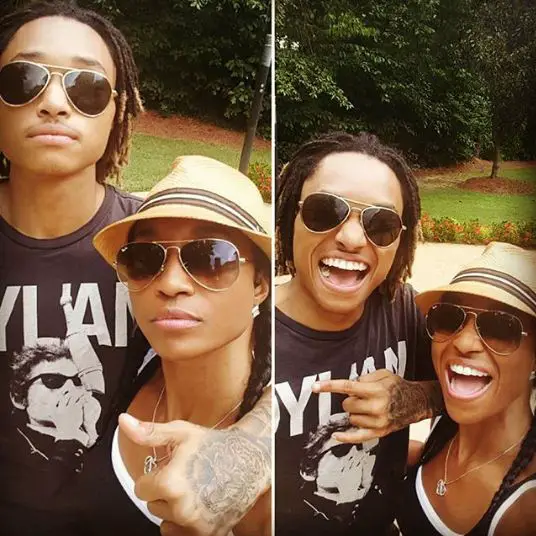 Rozonda with her nineteen-year-old son Tron Austin (source: Instagram)
Likewise, she reportedly dated Usher Raymond (2001 - 2003), Hill Harper (2006), T. J. Holmes (2007 - 2008), Floyd Mayweather Jr. (2008), Larry Johnson (2009) and Tyrese Gibson (2012 - 2013).
More on Rozonda Thomas
American actress, dancer, and singer-songwriter Rozonda Ocelean "Chilli" Thomas was born on February 27, 1971. She was born of mixed ethnicity to parents Abdul Ali and Ava Thomas. Chilli gained popularity as a member of group TLC in the early 1990s. TLC is one of the best-selling girl groups of all time.
In the year 1989, Rozonda graduated from Benjamin E. Mays High School. She released a new solo single, "Body," which served to promote her new fitness workout campaign in 2016.
It has been announced that she has joined the cast of the film Marshall, a biopic based on the life of Thurgood Marshall.
Stay with us for more updates.