Entertainment
Previously Divorced, Daisy Fuentes, Married Current Husband Twice: Reason?
Daisy Fuentes has gone through a similar situation to Linda Church. Remember when we discussed how Linda got married to the same person twice but still saw her marriage end in a divorce? Let's find out if the same is happening to the famous model Daisy Fuentes.
The couples were dating for like a year before they got married. When they were dating, Richard starred Daisy on his new single-"Beautiful Goodbye" in 2014.
Caption: Richard Marx - Beautiful Goodbye (Official Video)
Well,  the couple hosted a post-wedding celebration this February in Los Angeles. They didn't recite the vows but were definitely dressed like they were getting married again. The couple held the reception just to make everybody who wasn't present at their wedding in Aspen on December 23rd. Then, only their parents, sister and other close relatives were invited.
The invitation required the guest to wear the Aspen outfits whereas the bride wore the traditional wedding dress. The groom was well dressed up in a white tuxedo.
Both of them Had Divorced Previously?
Well, this was not the first marriage for either of the couple. Previously, Richard was married to actress/singer Cynthia Rhodes and after spending 25 years as a married couple, they decided to split in 2014, the same year he started dating his current wife, Daisy.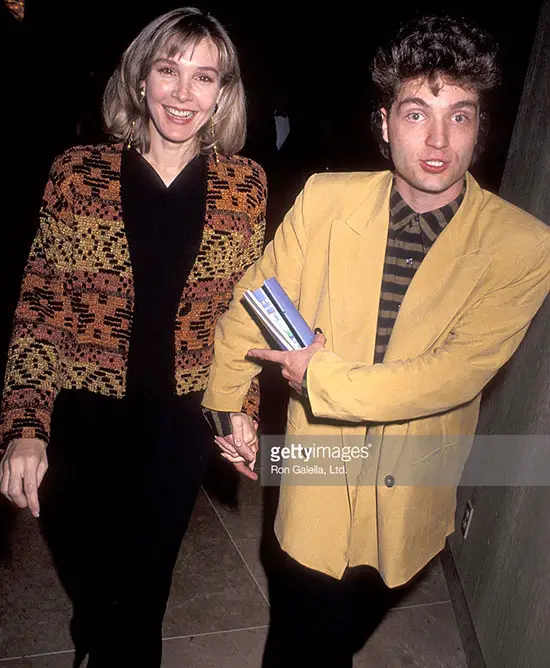 Caption: Richard Marx with then-wife Cynthia Rhodes attending The Scott Newman Center's 10th Anniversary Gala Honors Warren Cowan on November 9, 1990, at Beverly Hilton Hotel in Beverly Hills, California.
On the other hand, Daisy had a list of relationships in her past. She was also married to Timothy Adams in 1985 but later divorced in 1994.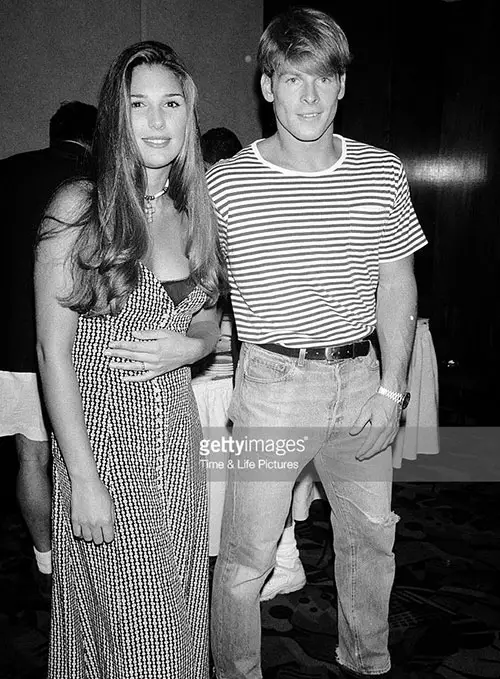 Source: Daisy Fuentes with ex-husband Timothy Adams in 1993.
Later in 1995, she began dating Luis Miguel but broke up with him in 1998.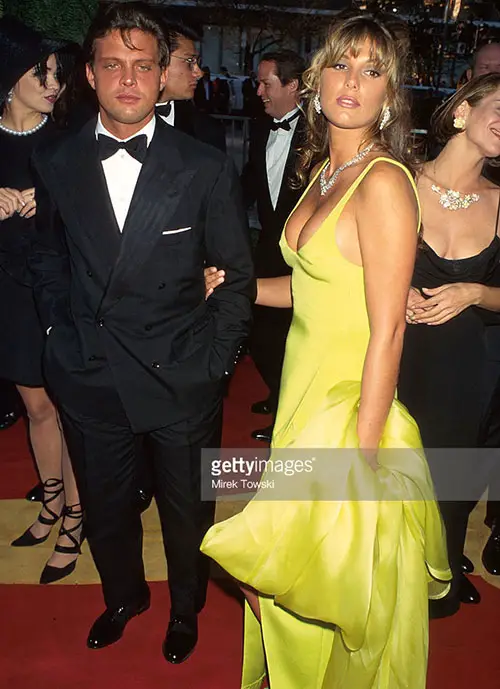 Caption: Daisy Fuentes with Luis Miguel in 1996.
Later in 2001, Daisy got engaged to Matt Goss, but their relation never turned into a husband and wife's relation. Not even after being engaged for around 9 years.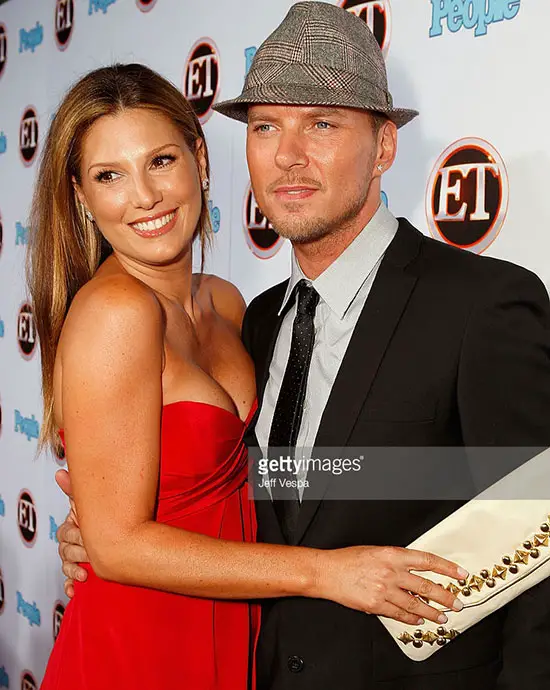 Caption: Daisy Fuentes Matt Goss at 11th Annual Entertainment Tonight Party Sponsored By People September 16, 2007, in Los Angeles.
Source: gettyimages.com (4)
So, after these many unsuccessful relationships, Daisy finally got married, and we hope that this marriage turns out to be a strong one.
Daisy Fuentes' Short Bio:
Daisy Fuentes was born on November 17, 1966, in Havana, Cuba and currently ages 49 years old. While she was studying communications at the Bergen Community College, she was hired as a weather reporter for at WNJU-TV.  
Her career took its leap when she began working for MTV in 1993, where she became the first Latina VJ. However, she had her modeling started already during her senior year in high school. She was seen in Dinner at Tiffani's (TV Series) and Access Hollywood Live (TV Series) ??????? this year.
All those years of work have successfully accumulated her a net -worth (estimated) of a jaw-dropping $45 million dollars and with this massive net worth, she has also been equally involved in charity work.