Entertainment
Prince Michael Jackson II Mother Details & His Net Worth In 2020
Prince Michael Jackson II is the youngest son of legendary pop artist Michael Jackson...He was born on...The identity of his mother...Prince has a net worth of around...He inherited his father's...He is nicknamed as...and he attended...The Zodiac sign of Prince is...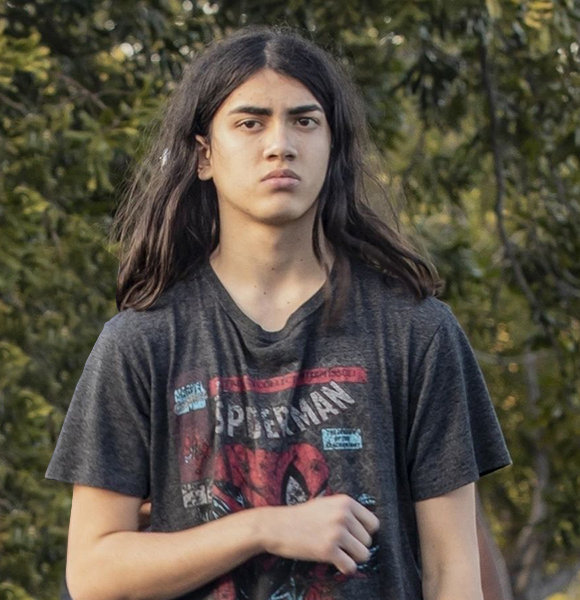 Prince Michael Jackson II, a.k.a Bigi has made a name for himself as a producer in Hollywood; he has produced Kingdom Come (2013), E! News (1991), and The X Factor (2011).
Also, he has been featured in documentaries like Living with Michael Jackson: A Tonight Special (2003), Michael Jackson: Chase the Truth (2019), and Leaving Neverland (2019). 
Question On Mother's Identity
Prince was born on 21 February 2002 in San Diego, California, USA. He is the third and youngest child of the legendary singer Michael Jackson but his mother's identity is still a mystery; Prince was born out of surrogacy. 
In 2009, The Mirror reported that a Mexican nurse named Helena was the biological mother of Prince. She got paid a sum of $20,000 for the surrogacy. Further, an unknown woman was believed to have been paid $3,500 to supply an egg for the procedure while Jackson donated his sperm for the child.
In the same report, the doctor- Maria Castillo, who delivered Prince at Sharp Grossmont Hospital in La Mesa, Southern California, said that she was not aware of the child's identity at the time of his birth. She stated, 
 "There was an attorney at the birth. He took the baby away immediately after delivery. I didn't know who the baby belonged to when I delivered the child. I was later told by a nurse at Grossmont that the woman had named the baby Prince Michael Jackson. I said 'Wow, I guess they like their rock stars. Maybe she likes Prince and Michael Jackson or something'. It never occurred to me it was Michael Jackson's baby."
However, there is no confirmation about these reports to be true. 
What Is He Doing Now?
Prince launched a YouTube channel called Film Family in 2019; he, along with his brother and cousin, discuss and review movies and TV shows on the channel.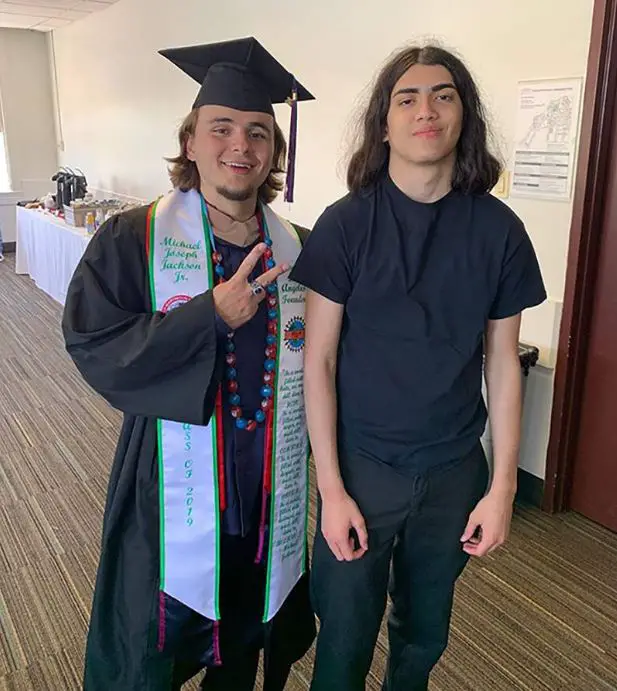 Prince Michael Jackson II poses with his elder brother Michael Joseph Jackson Jr. (Photo:eonline.com) 
And he purchased his first home in Calabasas, California, in 2020. The house is estimated to cost around $2.62 million. 
Father's Net Worth, Prince's Share Of Heritage
Michael Jackson's net worth at the time of his death (2009) was around $500 million, according to Celebrity Net Worth.
With time, his net worth has increased; his estate reportedly earned $74 million in 2015 from publishing rights and the star's merchandiser Triumph International. In 2016 the estate made another $750 million when it sold its remaining stake in a music catalog to Sony, according to GOBankingRates.com.
After his death in 2009, his children were given $5 million a year as an allowance, which later grew to $8 million a year. Their contribution got divided as per their need; three vacations a year at $350,000 each, $15,00-$20,00 each in 'walking around money' every month, $50,000 in jewelry, $40,000 cars, $30,000 in school tuition, and $200-an-hour karate lessons. 
Michael Jackson's Tragic Death Details:- Was MJ Murdered? Paris Jackson Opens Up about her Father's Death in an Interview
Moreover, a will made by Michael Jackson in 2002 states that each of the children will get a third of their share at thirty, another half five years later, and the remainder on their 40th birthday. 
His Siblings' Net Worth 
According to Celebrity Net Worth, Prince's elder brother- Michael Joseph Jackson Jr.- has a net worth of $100 million while his elder sister- Paris Jackson's net worth is around $100 million. 
Facts About Prince Michael Jackson II
Prince was nicknamed as Blanket, but in 2015, he changed it to Bigi. 
He attended the Buckley School in Sherman Oaks, California.
Insights On Paris Jackson's Life:- Bio, Boyfriend, Mother, Net Worth
His first photo was taken in 2002 when he was only nine months old; Michael Jackson was photographed dangling him over a balcony in Berlin. 
Prince's Zodiac sign is Pisces.