Ralph Fiennes ended up having an affair with a Romanian singer...he separated with her that year and officially got divorced...Although his girlfriend was ready to forgive him, the leak of the... is the eldest son in the family with five siblings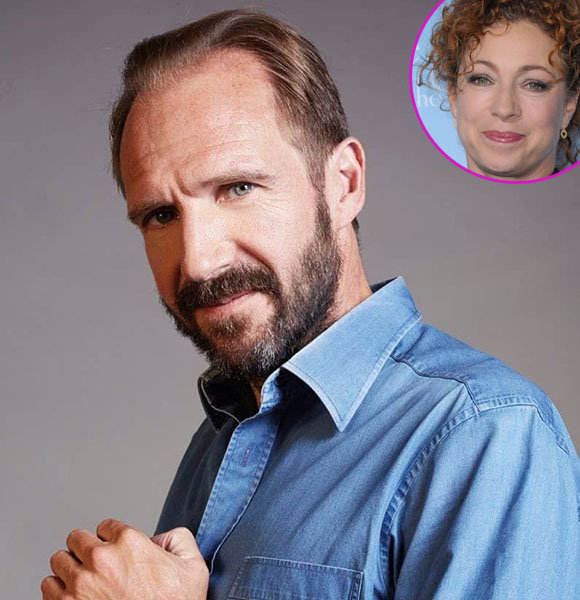 English actor Ralph Fiennes has undeniably set his mark in the realm of acting. Afterall, he is notable for playing iconic characters in hit classics like Schindler's List and Harry Potter franchise. So, it's obvious his well-established career is known to many.
However, gaze a bit deeper into the actor's love life, and you'll see that he couldn't triumph in it. On top of that, he made quite a few bad choices, hurting his loved one in the end.
One can't help but wonder why couldn't the actor remain faithful and committed?
Dating After Divorce?
Ralph was first married to ER actress, Alex Kingston. The couple had dated for about ten years before tying the knot in 1993.
But, their relationship couldn't survive for long, mostly due to the actor's fault. When the duo's marriage reached the third year, Ralph started having an affair with another actress named Francesca Annis.
As a result, he separated with Alex and officially got divorced on 29th October 1997.
But, what he didn't realize was that his ex-wife was scarred with bitter wounds. While the Harry Potter star was commenced a relationship with Francesca, Alex was in deep pain.
The actress even left her home in London to forget about the failed marriage and was suicidal to the point that she almost cut her wrists.
However, Alex later moved on with her life and even got married & had children of her own. Further, she held no hard feelings towards her former husband as the two were seen attending the 1999 BAFTA Award.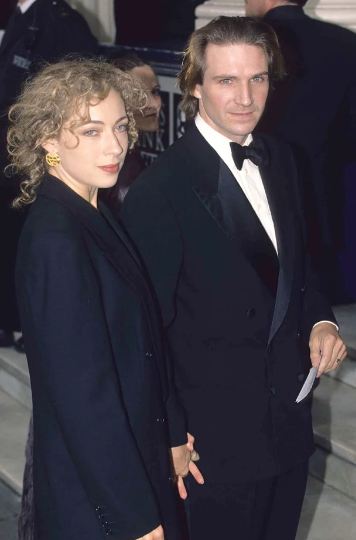 Ralph Fiennes and ex-wife Alex Kingston attend the 1999 BAFTA Award (Photo: popsugar.com)
Meanwhile, Ralph couldn't remain content in his relationship. After 11 years of dating Francesca, he ended up having an affair with a Romanian singer. Although his girlfriend was ready to forgive the actor, the incident brought irreconcilable differences in their relation.
So, in February 2006, the pair separated amicably. Also, their considerable age gap probably played a part in their separation since Ralph's age is 56; whereas, Francesca is 74 years old.
On Age Gap In Relationship :- Fox News' Chairman and CEO Roger Ailes: Married Life, Wife, and Children
Although he dated several other figures like Gina Gershon, Ellen Barkin, Patti Smith in later years, none of the relationships lasted long enough.
Family Info, Height
Ralph - height 5 feet & 11 inches (1.8 meters) - is a native of Suffolk, England.
His father Mark Fiennes was a farmer and photographer; whereas, his mother Jennifer Lash worked as a writer.
The Kingsmen actor is the eldest son in the family with five siblings. His younger brothers are Joseph, Magnus, and Jacob Fiennes. Likewise, he has two younger sisters named Martha and Sophie Fiennes.
What Is Ralph's Net Worth?
As of 2019, the artist relishes a net worth of $30 million. With a long list of big-budget films such as Harry Potter and The Grand Budapest Hotel to his name, he is set to appear in different projects soon. 
With his starring role in the 2020 movie The King's Man, Ralph's net worth is set to get a boost in the coming years.
Harry Potter Star :- Helen McCrory Husband, Children, Family, Now
Also, he has appeared in commercials for major brands such as BMW. So, it's evident that he receives a hefty paycheck from his brand deals too.