Entertainment
"RHONY" Star Ramona Singer On Boyfriend After Divorce & Cheating Husband Scandal
American reality show star Ramona Singer has been ever present in the Real Housewives Of New York City (RHONY) since its inception in 2008 till date...The star was involved in a high-profile divorce case with her ex-husband after catching him red-handed, cheating with his mistress...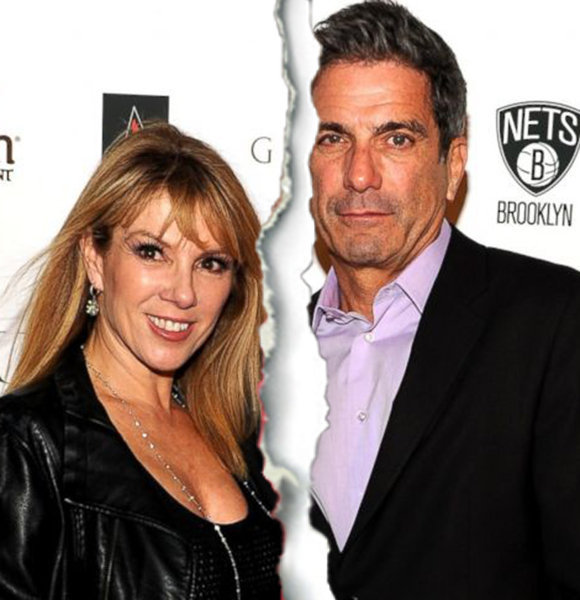 American reality show star Ramona Singer has been ever present in the Real Housewives Of New York City (RHONY) since its inception in 2008 till date.
Ramona was involved in a high-profile divorce case with her ex-husband after catching him red-handed, cheating with his mistress. A brief reconciliation was swiftly followed by divorce after her ex-husband failed to learn from his past exertions. The New York native, however, found love again after her divorce. 
New Entrepreneur Boyfriend
Ramona flaunted her new boyfriend, attending Jill Jarin's annual luxury luncheon on 31st of July 2017. As her mysterious boyfriend cuddled her up with a bear hug, her face brightened up and signaled that she was no longer single, but officially taken.
The reality star gushingly praised her love interest and claimed that her man treated him well and added that her boyfriend made her softer and calmer from the inside. Talking to PEOPLE in July 2017, she quoted:
"He treats me so well! He's a really sweet guy. He makes me softer. He makes me calmer."
The RHONY vet did not reveal the love interest's identity, but it did not remain hidden for long, as her boyfriend got identified as an American entrepreneur, Steven Gerber.
Ramona Singer with Steven Garber in 2017 (Photo: pagesix.com) 
The love, however, did not last long as the lovebirds reportedly separated following a month of dating, after attending the Jill Jarin's event.
Ramona confirmed the breakup with her boyfriend during the promotion of the 10th season of the reality show RHONY on 2nd April of 2018, adding that she was focused more on her anti-aging skincare line and other business ventures.
The breakup came two years after the star got embroiled in a high profile divorce with her husband, who cheated on her. 
Husband Cheats With Mistress; Marriage Tolls To Divorce
Ramona was previously married to business person Mario Singer in 1992. After more than 20 years of marriage and sharing a daughter, their marriage hit the rocks as the reality star found her husband was cheating on her with their mistress, Kasey Dexter in the late January 2014.
Ramona was shocked to find about her husband's infidelity with someone, 28 years junior of Mario but, forgave her husband in a bid to save her marriage.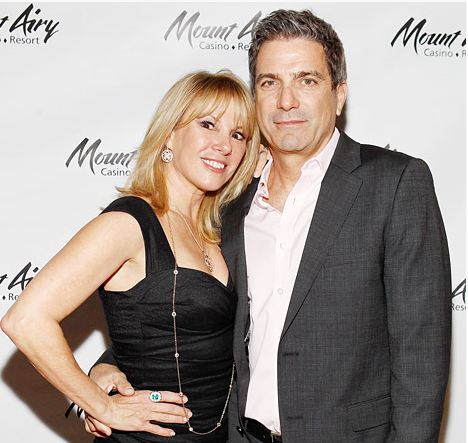 Ramona Singer with ex-husband Mario Singer in 2013 (Photo: usmagazine.com) 
However, her husband was again caught on camera dining with Kasey in July 2014, six months after the cheating incident. This time, there was no going back for Ramona and got separated from her husband finally. She filed for divorce in August 2014. 
Speaking to PEOPLE in August 2014, the RHONY star said that she had given her husband numerous chances to rebuild the relationships, but filed for divorce after reaching a tipping point. She said after filing for divorce on 13 August 2014:
"I tried to make my marriage work because I have strong values and I believe that people make mistakes. But you reach a point where you realize the other person isn't putting in as much effort as you are. And I reached my breaking point."
Her divorce got finalized in September 2016, and as a part of the settlement, she was allowed to keep her Hampton home which she shared with her ex-husband before her split.
After a brief fling period of dating in 2017, Ramona remained focused solely on her career and raising her daughter. Well, no one could blame her for deciding to stay single considering her previous experiences with men.
Reconnected With Ex-Husband? Harry Dublin New Boyfriend?
After the divorce, Ramona's ex-husband, Mario got together with his mistress Kasey Dexter. However, the duo's relationship saw a halt in 2018 when Mario learned about Kasey's cheating ways.
Meanwhile, Ramona went on to enjoy a string of relationships. Clothing executive Gary Brody - who happens to be fellow RHONY star Jil Zarin's new boyfriend - and Harry Dubin were some of her post-divorce hookups. With the latter, the reality star blamed alcohol for the much-publicized kiss.
Following their unsuccessful attempt at finding the right mate, Ramona and Mario have fallen into each other's good graces again. The former married duo - who share a daughter - even got photographed kissing in March 2019 episode of RHONY.
Defends Ex Husband
The reconciliation, however, didn't sit well with the RHONY cast - Sonja Morgan, to be more specific. When she and Sonja ran into Mario on the street, all parties exhibited friendly behavior. 
In May 2019 episode of RHONY, Sonja confided in Ramona that Mario wasn't his self during their divorce proceeding. The mother of one agreed with her friend by adding:-
"Mario had a mid-life crisis. He went through this really dark, weird place that I didn't even know who he was."
She then followed up by claiming that her ex-husband was "back to the man he was when I married him." More importantly, she fancied him having around.
Any hope of Ramona getting back together with Mario was swiftly put out after the former shot down the suggestions. Talking on "Watch What Happens Live," the former asserted that things have to move on.
Issues Bethenny Frankel An Apology; Net Worth Revealed
If her reconnecting with her ex didn't cause a stir, her comments about Bethenny Frankel's dead fiance Dennis Shields sure did.
More On Bethenny:- Bethenny Frankel Husband, Divorce, Boyfriend, Health
In RHONY's 2019 offering, Ramona made a sneaky remark about co-star's late fiance's drug issues. After receiving backlash from the Real Housewives fandom, she issued an apology via Instagram saying:-
"I respected and liked him very much and I sincerely apologize to his family and Bethenny for my thoughtless comments... "
The controversy had come a few weeks before the reality star had launched a skincare line entitled Ageless by Ramona. She has a reported net worth of $18 million.