Entertainment
Former Real Housewives' Star Cindy Barshop: Is She Married? What About Her Kids?
What is it like to become a single mom? Of course, our Fox News host Julie Roginsky might know it too well as she is also mother to a baby boy and has been raising him as a single mother. However, when talking about Julie, another name came to our minds, and that is Cindy Barshop, the former Real Housewives of New York City.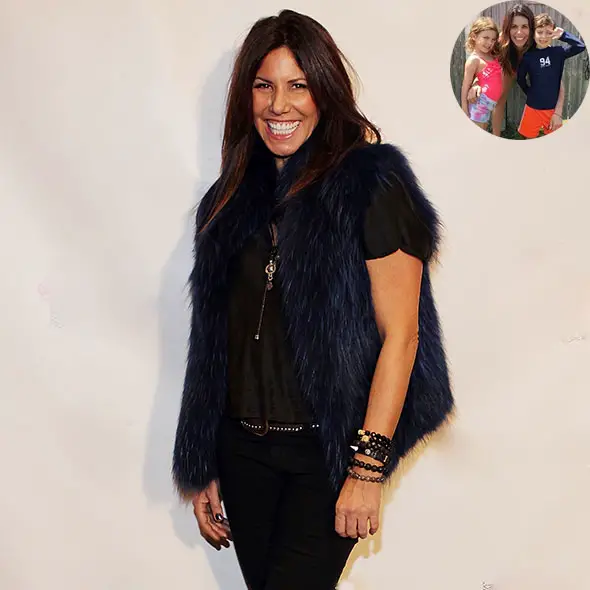 What's it like to be a single parent?
Well, let's learn from the experiences of our Fox News host Julie Roginsky, a mother to a baby boy. She has been raising him as a single mother.
Caption: Cindy Barshop with twin daughters Zoe (left) and Jesse (right).
However, when talking about Julie, another name also pops up in our mind - Cindy Barshop, the former Real Housewives of New York City.
You might be wondering that Cindy has a husband and is married since she was on the RHONY show. But to everybody's surprise, she is not married and does not have a husband.
What about engagement with kevin?
She was engaged to Kevin Downs back in 2006 and as we can assume, they might have been madly in love. However, the whole soon-to-get-married thing did not actually work out between the couple and in 2009 they split but before that, they were blessed with twin kids
The supposed-to-be husband and wife welcomed twin kids which were both daughters and named them Jesse and Zoe. However, there was a conflict between the two former couples as Cindy claimed that her fiancé was not around when she had her twin kids. In 2011, she said to Page six,
"I've had serious relationships, but I wasn't in one when I had my girls."
On the other hand, Kevin counters her words saying, "It's just fiction that she raised them alone. The truth is, she is not a single woman who had these kids on her own." As far as we can talk about Kevin, the only information that was obtainable was that he also had kids from his previous marriage.
Kevin also revealed that Cindy is not the girls' biological mother and they tried a five cycle of in vitro fertilization before they got settled with an egg donor to which Cindy's rep had no comments. With the arguments going on over if Kevin was there for Cindy when she was having the kids goes on and in the meantime, Cindy has been a proud mother and says,
"I guess what's also unconventional about me is that I'm the breadwinner, taking care of everyone in my life."
Cindy Barshop's kids:
As we discussed earlier, Cindy welcomed two kids who were both daughters somewhere between 2009 and 2010 and the little angels are now possibly 6-7 years old. The strange thing is, one of her twin daughters actually preferred looking like a boy from a young age. Cindy revealed that when they were out for shopping, her daughter Jesse always pointed towards boy dresses and also prefers a boy look with short hairs. On the other hand, Jesse's sister Zoe is all about the girly stuff.
Jesse is still young but there are undoubtedly some chances of her having a sexual preference change in her future but for now, she is the daughter of Cindy and is a girl.
Cindy Barshop's Short Bio:
Cindy Barshop was born on October 11, 1964, (age 51 years old), in New York. As we all know, she is famous for appearing in the Real Housewives of New York City in season 4 alongside Jill Zarin.
Apart from her fame of the RHONY, she is the owner of Completely Bare Hair Removal Company. She was also into spa business in the late 1990s and before that she worked for IBM company. She is also the founder and beauty, sexual health expert of VSPOT Medi-Spa.
Currently, Cindy Barshop has a whopping net worth of $6 million dollars.