Entertainment
Is Susannah Fielding In A Relationship Or Focused On Career?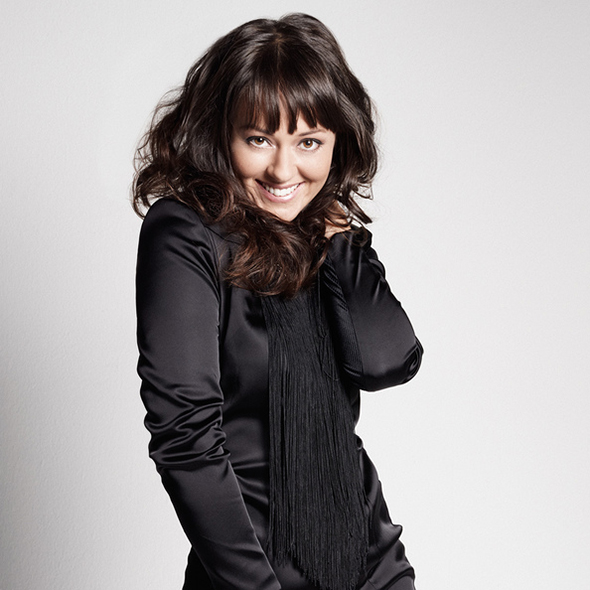 Time plays a crucial role in everyone's life while making choices, and everyone either cherishes or regrets decisions. A British actress Susannah Fielding is no different, and she chose to focus on her career over her partner but is she now ready to find someone she can call her husband? 
Susannah Fielding's Dating Affair.
Susannah Fielding met Tom Hiddleston on the sets of BBC Show Wallander in 2008. They soon fell in love after hanging out with each other and eventually started dating. 
After dating each other for three years, things began to fall apart with work commitments. Both actors were having a difficult time managing their love life and career. At some point, they had no time for each other, which made the lovely couple finally break up and move their own way to fame.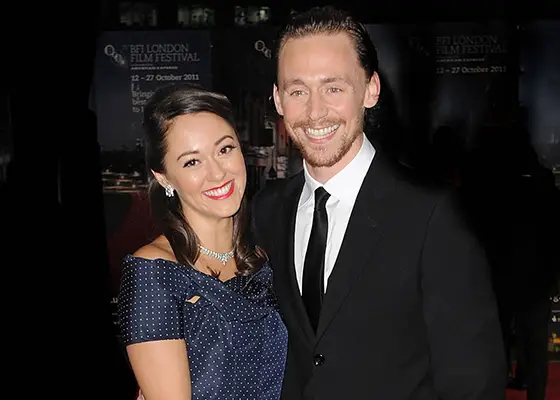 Susannah Fielding with her ex-boyfriend Tom Hiddleston at London Flim Festival in October 2011 (Source: E! News)
The relationship demands time; in its absence, their relationship suffered as Tom Hiddleston decided to concentrate on his career more. According to Dailymail, Tom presented himself as a stubborn man who wanted to make it big in movies. His passion for acing is evident in his career achievements. He once shared in an interview that.
'Acting just demands everything and if you don't give it everything, there will be someone behind you who will.'
But Tom Hiddleston did not leave Susannah because of his role in Thor. People assumed that Susannah was left behind, whereas she has also been able to grab opportunities in her theater, television, and film career. She has been busy shaping her career all this while.
After Susannah Fielding's broken relationship with ex-partner Tom Hiddleston, she hasn't been spotted romantically involved with anyone. She is so secretive that she has not even been rumored to have a partner. 
Susannah has kept her distance from her male co-star as well. Even though she has a good connection with her co-star on-screen, no actors have been speculated to be her future partner. 
But there is always a possibility of her having a secret partner. 
In an interview with Wonderland Magazine in May 2015, she gave a hint about having a partner when asked, Who are three great loves in your life? To which she replied,
In no particular order! My mum, my cat and my boyfriend!
Likewise, after breaking up with Susannah, Tom Hiddleston has been in a relationship with many A-listers in Hollywood, and his relationship with Taylor Swift created a lot of buzzes. 
Taylor Swift entered his life and made a space in his busy work life that none of his other partners could make. 
Tom Hiddleston and Taylor Swift soon started dating in public and were captured time and again.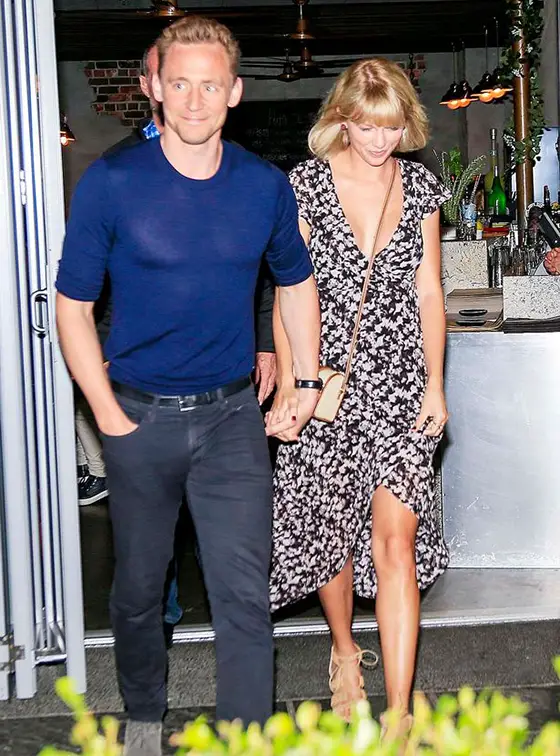 Tom Hiddleston and Taylor Swift, hand in hand and smiling obliviously to cameras ready to click. (Source: mirror.co.uk)  
However, Susannah is the first public romance of Tom Hiddleston.
After breaking up with Tom, Susannah has not been with anyone or gotten married. Maybe she is still in the process of finding someone who she can call her husband.
Regardless of her unsuccessful relationship, she has not stopped doing amazing in her career. 
Susannah Fielding Career
Susannah Fielding was born on June 10, 1985, and grew up in Portsmouth, England. She was an Usher selling ice cream in a foyer when she used to sneak to see the artist warm up, and soon, she became interested in acting. 
Following her aspiration, she trained at Guildhall School of Music and Drama. After that, she joined theater and debuted with National Theater in 2007  and earned four professional roles, 'The Rose,'  'Tattoo,' 'Philistine Much Ado About Nothing' and 'The Hour We Know Nothing of Each Other' in the same year. 
Her television credits include 'Death in Paradise,' 'The C Word,' 'I Want My Wife Back,' 'Black Mirror' 'Father Brown,' 'The Job Lot,' 'The Witcher 3: Wild Hunt,' and film credit includes '1st Night,'  a comedy horror 'Kill Keith,'  romantic comedy 'The Knot.'
Susannah is recently seen in 'The Cockfields' as Esther. She is active on social media. However, she has not revealed her earnings, but we can assume that her net worth is in the millions with her now success. 
We hope this amazing lady finds her Mr. Right soon. We will surely update you more about her. Till then, stay tuned.