People love reality television; although they don't like to admit watching the addictive shows. Generally, these guilty pleasures are related to people's personal lives and do not add to the viewer's knowledge; thus they shy away from revealing their favorite shows. Unlike the frivolous shows, the individual in question today is part of a reality show which is rich in knowledge; thus people love to boast about it.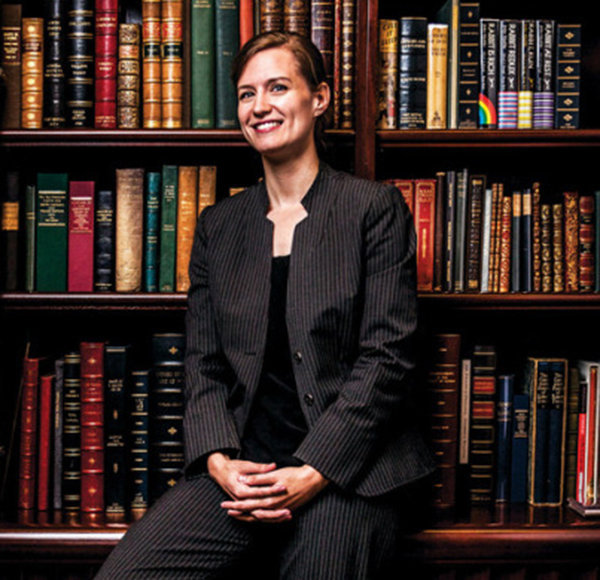 Pawn Stars' book expert, Rebecca Romney is a history channel celebrity. While her knowledge and talents are radiated through her work, she is also recognized as a heartbeat of many. 
Here's all that you must know about Rebecca's age, husband and more!
Rebecca's Bio
Rebecca, age 35, was born in Idaho to scientist parents. Surrounded by her brilliant mother and father, she was keen on studies and learning. Her reading list included books about ancient Roman history to science fiction.
But, a teenager, Rebecca didn't want to be a scientist like her parents. Thus, she rebelled against them and pursued a degree in linguistics and classics in college.
Rebecca's Co-Star:- Rick Harrison Married Life With Wife & Family Balanced Perfectly | Bio Unveils
After graduating, she went off to Japan to learn about the cultures of the East Asian country in 2006. During her stay, she also taught English to Japanese children. Enriched from her experience at the foreign land, she wanted a new direction in her life.
Soon enough, she got her desire in the form of a job at Bauman Rare Books in 2007. Rebecca, who holds American nationality, was right at home with her first love, i.e., books.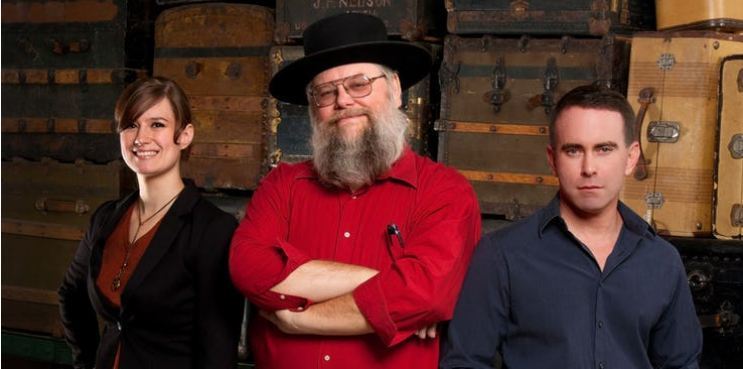 Rebecca Romney along with her Pawn Stars cast members (Photo: static3.srcdn.com)
Her profile grew immensely at Bauman. Just a year after joining the place she helped launch Las Vegas gallery of Bauman Rare Books. Due to her work ethic and dedication, she was promoted as the manager of the book company in 2010.
Already successful in her career, the intelligent woman's job grew legs when she started appearing as the rare book expert on season four of Pawn Stars in 2011.
Besides, she published a book titled PRINTER'S ERROR: IRREVERENT STORIES FROM BOOK HISTORY. Due to her professional endeavors, she earned a salary an average of $40,000 and managed to accumulate decent net worth.
Married Life With Husband
When not teaching the audiences about rare books, Rebecca with height 5 feet 6 inches(1.6m) and complementing weight, is busy managing her husband and two children.
Well, the book expert married her book author husband, J. P. Romney via a beautiful wedding ceremony in 2005.
Like his wife, the American shares an immense interest in books. He researches history for a living. He has authored a young adult novel The Monster on the Road Is Me. Besides sharing their personal life, they are the partner in professional life too.
Another Pawn Stars' Cast:- Corey Harrison Is Married - Again! Shows Off His New Wife Who Might Just Give Him A Family
Rebecca and her man host a podcast named Biblioclast about books, available on iTunes. Similarly, J.P. also co-authored his wife's book PRINTER'S ERROR. The duo loves the books so much that Rebecca joked about buying books for herself on her husband's birthday.