Pioneer Woman star, Ree Drummond was a stay-at-home mother for the longest time...Ree is married to her husband, Ladd Drummond...Pioneer Woman star and her husband share four children, namely Bryce...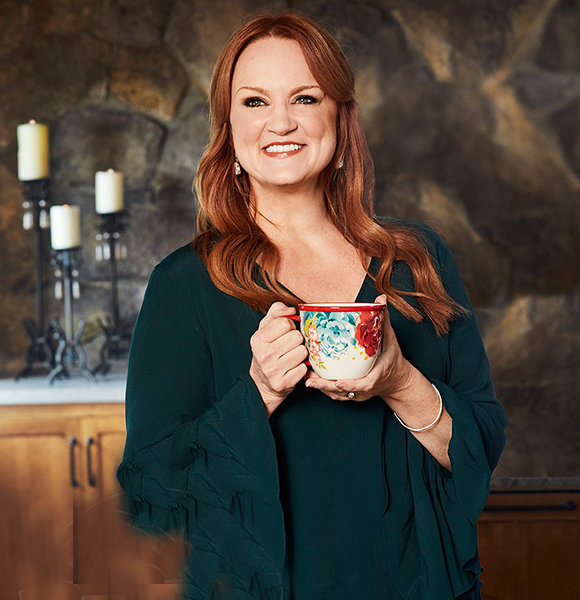 Pioneer Woman star, Ree Drummond was a stay-at-home mother for the longest time. But, in 2006, she started a blog named The Pioneer Woman, which showcased her family life.
The innocent hobby turned into a phenomenon as Ree's take on life gained a massive following. Soon enough, the blogger launched TastyKitchen.com - an online food community. 
Well, things were just getting started for Ree. In 2012, her show, Pioneer Woman, began to air on Food Network, which became a massive success. Then, the following year, she released her book titled The Pioneer Woman Cooks: Food from My Frontier.
The book reached the respected #1 spot in the New York Times Bestseller List. Since then, Ree has built an empire by branching onto entrepreneurship as a restauranteur and a hotelier. Also, she has appeared on the show, Chelsea Lately.
Insight Into Wedding & Husband
Ree has been married to the owner of The Drummond Ranch, Ladd Drummond, since 21 September 1996. Interestingly, as an avid football fan, Ree's husband abandoned his wedding reception and went to watch a football match between Arizona State University' and Nebraska. 
But, Ladd did try to make up for his abrupt leaving as he took his wife to Australia for honeymoon and gifted a diesel lawn mower as a wedding gift. Well, the blogger must have forgiven him as the pair are still together and happily married with children.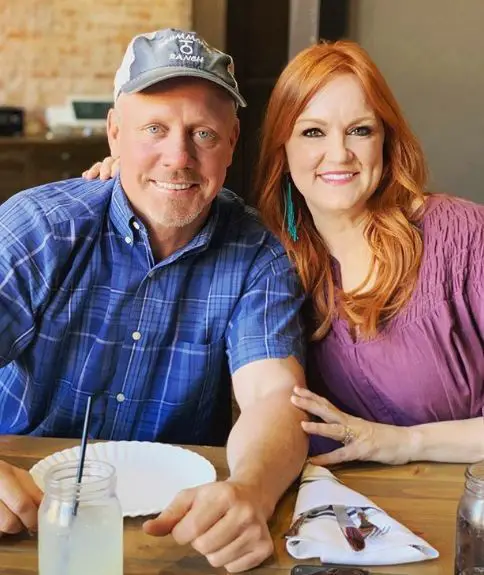 Ree Drummond poses with husband Ladd Drummond on April 2019 ( Photo: Ree Drummond's Instagram)
Pioneer Woman star and her husband share four children: Bryce, Todd, Alex, and Paige. While the pair's eldest daughter Alex graduated from college in 2019, Ree's other daughter, Paige got involved in controversy the same year. 
Insight Into TV Chef's Personal Life:- Amanda Freitag's Personal Life: Married In Secret Or Reserved For The Best?
Well, the teenager was arrested for possession of alcohol by underage individual and public intoxication. Although the charge included one year in jail and a fine up to $500, the district attorney accepted Paige's request to dismiss the indictment.
Ree's Net Worth & Age
The Food Network star's nickname in the entertainment industry is Pioneer Woman as her small blog turned into a brand and became Ree's identity. Today, she boasts an income between $8 million and $25 million per year from the Food Network show, The Pioneer Woman.
Also, her book series of the same name and children's book series, Charlie the Ranch Dog, fetch her a decent income. From all her ventures, Ree's net worth is estimated to be $50 million.
Supporting the blogger is her husband Ladd, whose net worth stands at $200 million. His net worth majorly comes from being one of the most prominent land-owning families in the US. 
Another Food Network Host In Our Dome:- Claire Robinson Husband, Food Network, Family
However, Ree and her husband's lives weren't always full of massive net worth. During the initial years of their marrige, the 50-year-old blogger and her husband had a significant financial setback.
Well, their ranch was hit by the Mad-cow disease, which resulted in the decline of their land's price. Add to that; tourism stopped in their area for ten years. 
But, the pair recovered and reached the height of success. Today, people are a fan of The Drummond Ranch and their way of life via Ree's blog. She writes everything from details about her marriage to weight loss.