Entertainment
How Tall Is Rhea Ripley? A Look At WWE's Wrestler Dating Status
WWE star Rhea Ripley had actually taken part in an online live video stream where...In terms of measurement, Rhea Ripley's height is...making the most out of their loving relationship and...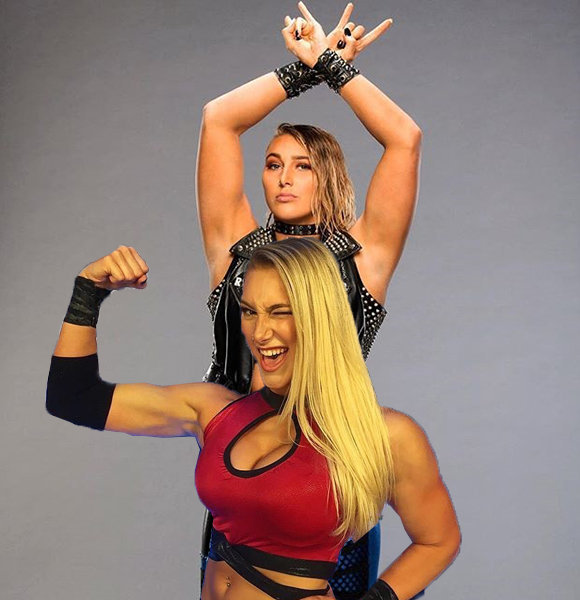 WWE pro wrestler Rhea Ripley made her mark in the wrestling realm by winning the title of first-ever NXT UK Women's Champion in 2018.
Moreover, she was ranked in the 63rd position in the top 100 female wrestlers in the PWI Female 100.
Dating Status
Rhea is in a relationship with none other than wrestler Demetri Action Jackson. Her boyfriend first made an appearance in her Insta post on 26th February 2019. Through the picture, the two could be spotted spending time with one another playing mini-golf.
Professional Golf Player :- Justin Rose Wife, Children, Parents, Net Worth
Likewise, she and Demetri started spending time together on several occasions, including their vacation trip to the Bahamas back in July that year. As a result, speculations were floating around regarding their love blooming for one another.
Moreover, while the rumors were still fresh, the wrestler confirmed her relationship to Demetri on 2nd October 2019. That day, she shared an intimate picture of herself alongside her bae citing,
"The one that keeps me sane"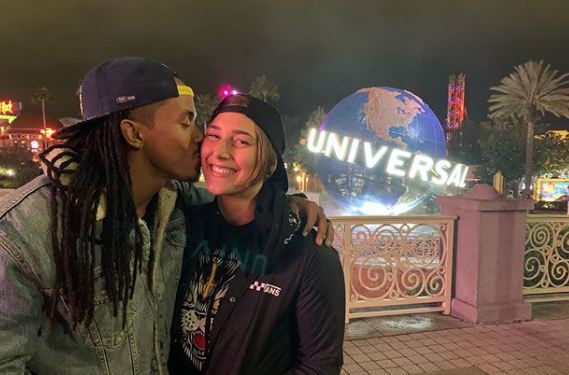 Rhea Ripley getting kissed by boyfriend Demetri Action Jackson during their time together at City Walk Universal Orlando (Photo: Demetri Action Jackson's Instagram)
Furthermore, her partner responded with a reply showcasing his love for her. As of now, the couple looks to be making the most out of their loving relationship and growing stronger than ever.
Gay Slur Incident
In April 2019, Rhea found herself facing wide backlash from the viewers following her unintentional slip of the tongue during a live video stream. So, here's what happened.
Twitch Streamer :- How Tall Is CDNThe3rd? Who Is Twitch Streamer's Wife?
The WWE star had taken part in an online live video stream where she could roast fans if they tipped $15. So, in the process of insulting a fan, she let out the word "fag**t" from her mouth. Since it's a very demeaning and pejorative word referred to the gay males, the backlash was imminent.
However, on 25th April, she issued an official apology through her Twitter handle,
"I am a firm believer that everyone should be treated equally, whether that be race or sexual orientation.With that said, I just wanted to say how dearly sorry I am to everyone that was offended by my choice of words tonight."
So, having realized her mistake, the situation did cool down quickly.
Few Interesting Facts About Rhea Ripley :
Rhea Ripley is her stage name since her real name is Demi Bennett.
Although her current residence is in Orlando, Florida, she is originally from Adelaide, South Australia.
In terms of measurements, Rhea's height is 5 feet & 8 inches (1.7 meters). Likewise, she weighs 136 pounds.
Apart from wrestling, her other arena of sports includes karate, rugby, soccer, and swimming.