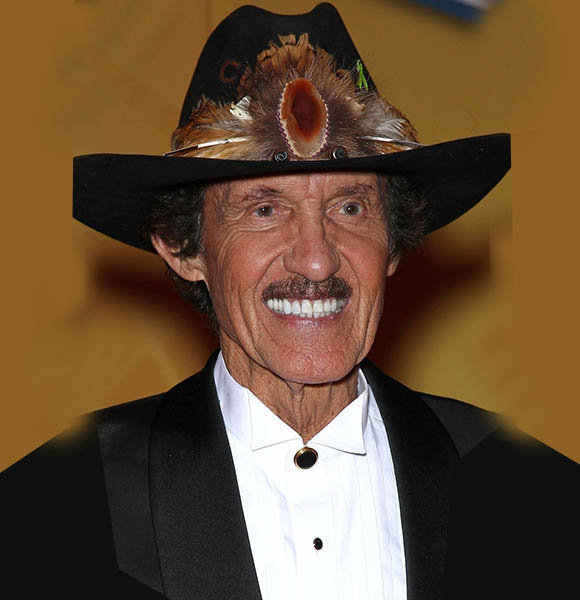 Born in the family of a multi-generation racing clan, Richard Petty is one of the most renowned names to grace the sport of NASCAR racing.
He had close ties with the steering wheels ever since a young age and became a legend NASCAR driver in the short period. The legendary racer won the Daytona 500 seven times in his career and was called "The King" for winning the Winston Cup Series five times. 
Wife's Death & Children
Richard Petty married his wife Lynda Petty in June 1959. Lynda - who was 17 at the time of their marriage - was the ruler of his heart and mother of his four children; a son named Kyle Petty and three daughters: Lisa, Sharon, and Rebecca.
Sprouting Talent:- Hailie Deegan Net Worth, Boyfriend, Parents, Mom
Unfortunately, she was diagnosed with a central nervous system lymphoma in 2010 and underwent treatment in Duke University Medical Center. Despite her continuous fight with the disease, Lynda passed away in March 2014.
The whole family, along with their grandchildren mourn her death but also celebrated her life-long journey. Richard and his kids still acknowledge the impact she had on their lives.    
Bio: Age, Family
Richard Petty was born on 2 July 1937 in Level Cross, North Carolina. His father legendary NASCAR driver Lee Petty died in 2000; whereas, his mother Elizabeth Toomes Petty followed him to heaven in 2006.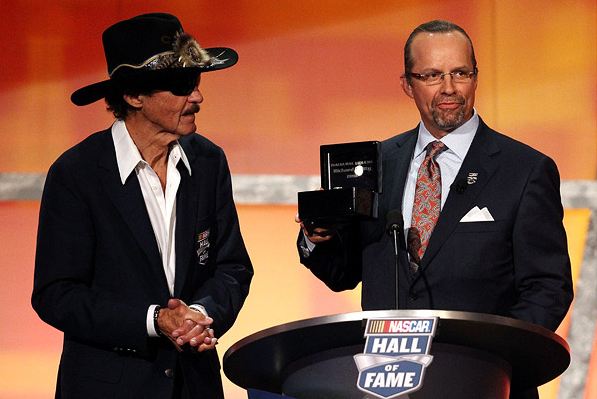 Richard Petty receives the Hall Of Fame award from his son Kyle Petty in May 2010 (Photo: ESPN.com)
As a child, he was raised alongside his brother Maurice Petty. The siblings later worked together to carry the family name in the sports car racing. While Richard was the face behind the steering wheels, Maurice handled the technical department for his brother.
The two brothers became one of the most successful family duo winning every possible title in the racing track. As of now, both the brothers have retired from the sport but are seen attending NASCAR championships and signing autographs for the fans.
Net Worth, Car Auction in 2019
Richard Petty carried a legacy in NASCAR driving with more than a decade of experience before retiring post the 1992 season.
He walked out of the sports with 200 Winston Cup race wins, seven Winston Cups, and seven Daytona 500s. Breaking all the driving records, the former racer rocked the speedy Red and Blue number 43 STP Cars.
Apart from the records and wins, the speed Sabby also accumulated a considerable net worth of $65 million courtesy of his titles wins, brand endorsements, and sponsorship deals.
NASCAR Rookie:- Natalie Decker Net Worth, Height, Family, Boyfriend
Similarly, in 2019, one of Richard's cars from his vintage collection: the Plymouth Superbird was bid for a record $3.5 million but fell short of the reserve price set by the owner. Even so, the 82-year-old is happy to take his expensive car back to his luxurious house in Greensboro, North Carolina.