Richard didn't have to go far to find love; he found his wife, Tracy Kristofferson in the Hollywood itself...Richard and Tracy have a child from their relationship...lost both his father and mother...Brother Is A District Attorney...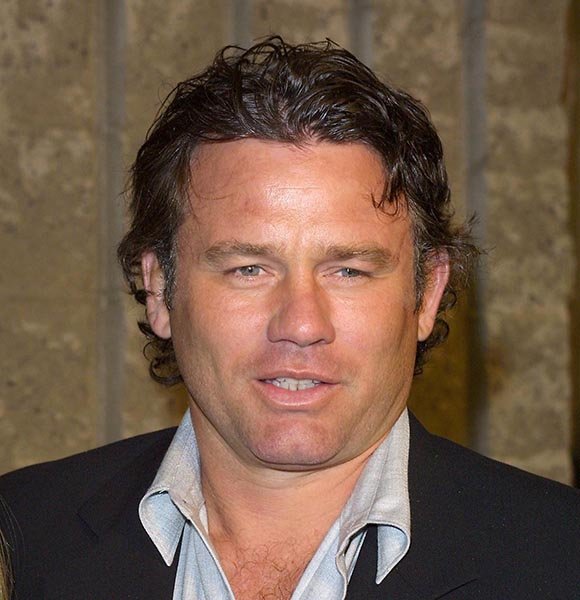 Till today, Richard Tyson is stopped on the streets as people recognize him as Buddy Revell; the character he played on his first ever movie Three O'Clock High.
The success is the result of the giant leap of faith the Alabama native took. He moved from his hometown to Los Angeles to pursue his acting career, and his belief in himself paid off eventually. After landing a small role in the television show, Moonlighting beside Bruce Willis, Richard's career started taking shape.
Keep reading to find out more about Kindergarten Cop star's life. 
1. Starred In Steven Spielberg's Movie
You know you have made a mark in Hollywood if you get a chance to act in Jurassic Park director Steven Spielberg's movie.
Interestingly, Richard of height 6 feet (1.83 m) got his first break in the film via Steven's film Three O'Clock High. Today, he has accumulated a net worth of $3 million. With more than 100 acting credits to his name, it is no surprise he has his net worth in millions.
His other movies include The Babe, Genghis Khan, Pharaoh's Army, Time Under Fire, Kingpin and more.
2. Shared Screen With Hollywood Icon Arnold Schwarzenegger 
Richard has proven his versatility as an actor; his career spanning decades is a testament to his talent.
Celeb With Huge Net Worth:- Rhys Wakefield Wife, Girlfriend, Dating, Net Worth
In his distinguished career, he had a chance to share the screen with Terminator star Arnold Schwarzenegger. They worked together in the movie, Kindergarten Cop where Richard played the role of Cullen Crisp.
3. Formerly Married To Kris Kristofferson's Daughter 
Richard didn't have to go far to find love; he found his wife, Tracy Kristofferson in the Hollywood itself. Also, an actor, Tracy is the daughter of the legendary actor of A Star Is Born (1976) fame, Kris Kristofferson.
A Place to Grow star Tracy is first born kid among nine kids of Kris. Her other work as a producer includes Night of the Cyclone and Trouble in Mind. She is the daughter of Kris's first wife, Frances Mavia Beer. Tracy was a mere 11 years old when her parents separated: divorced on 15th August 1973.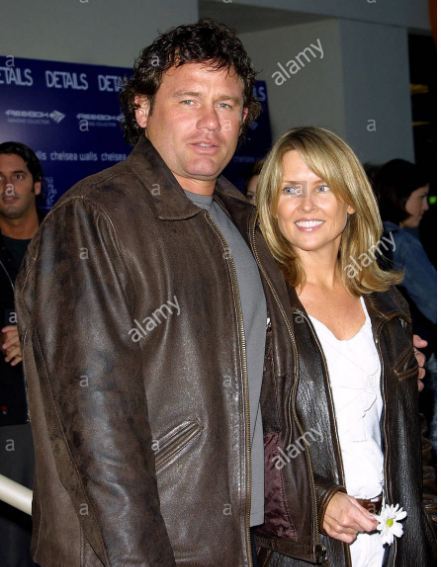 Richard Tyson with his wife Tracy Kristofferson at an event (Photo: Globe Photos)
According to Richard, he fell in love with his Tracy without any knowledge of who her father was. But it is not clear since when Richard and Tracy started dating or when he turned his girlfriend into his wife.
Also, the couple's wedding date hasn't been made public. It is only known that Richard and Tracy have a child from their relationship. Even after keeping their personal life secluded they couldn't hold on to their marriage. In 2017, Richard and Tracy got a divorce and ended their wedding. However, they didn't open up on the reasons for their divorce. 
4. Lost His Parents In Five Years Gap
Richard cannot meet his parents even if he wishes to. In five years, he lost both his father and mother. His mother, Grace Harris Durant Tyson was the first to leave him.
She passed away at age 85 in 2011. Furthermore, his father, Senator John Malcolm Tyson passed away at age 91 in 2016.
5. Brother Is A District Attorney
Moscow Heat star Richard is not the only star in the family. He sure has competition from his brother John Tyson Jr. 
John is the former district attorney of the city of Mobile, Alabama. He served 30 long years along with a 14-year stint on the Alabama Board of Education. Besides, he also ran as Democratic candidate for Alabama Attorney General in 2006.