Entertainment
Rick Leventhal Married Life With TV Actor Wife Ended; Suffered Divorce In Less Than A Year
Rick Leventhal Married Life With TV Actor Wife Ended; Suffered Divorce In Less Than A Year Fox reporter Rick Leventhal shared a marital bond, which ended abruptly. Everybody got surprised when the lovebirds parted ways. But what exactly happened that led their relationship to end?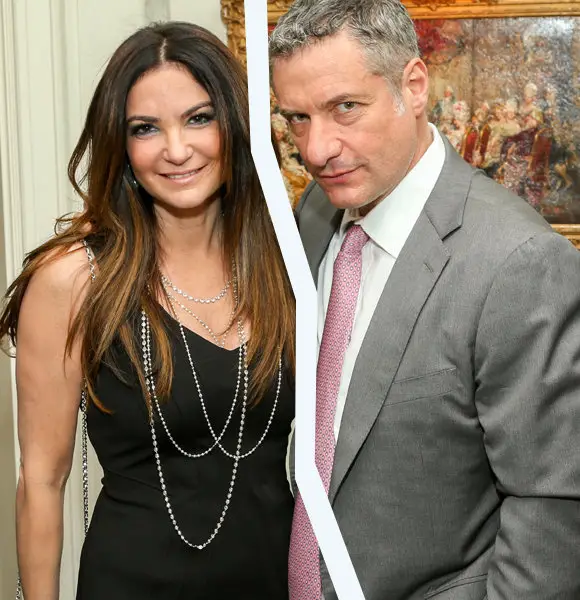 Marriage is a holy bond, and it takes quite a lot to keep up and maintain a smooth flow to it. But when the sacred bond is broken, and you suffer separation from your partner, you are bound to get hurt.
Fox reporter Rick Leventhal shared a marital bond, which ended abruptly. Everybody got surprised when the lovebirds parted ways. But what exactly happened that led their relationship to end? If you are wondering about that as well, then you have come to the right place.
Engaged To New Wife Prospect
The start of 2019 was full of happy moments for the Fox News correspondent Rick Leventhal. In August 2019, the news of his new connection with Kelly Dodd surfaced on the internet and created a lot of buzzes.  
Popular Name:- Anne-Marie Duff Husband, Divorce, Children, Net Worth
The Real Housewives of Orange County prodigy had just broken up with her boyfriend and called their relationship a fairly new one. However, it did not take long before the duo were all over social media with their pictures together. Further, the couple got engaged on 13 November 2019 and posted the photo on their Instagram for all their fans to see.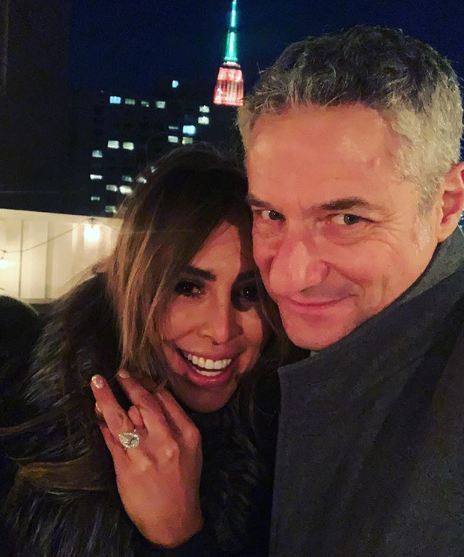 Rick Leventhal engaged with Kelly Dodd in November 2019 (Photo: Rick Leventhal's Instagram)
Long before that, the loving couple had already announced their wedding date, saying they will be getting married on 10/10/2020. Now, the dynamic duo are going strong with their relationship, and it looks as though their announcement won't be going in vein any time soon
Rick's Married Life And His Famous Divorce
It was June 2016 when Rick and his then-girlfriend of four months decided to elope to Las Vegas and get married after the pair failed to reach the final table at the 2016 World Series of Poker held in Rio. Rick and Beth Shak, who is a famous poker player and also a TV personality, decided to tie the knot and share vows with "Lifestyles of the Rich and Famous" host Robin Leach as the witness for the ceremony. 
Rick and Beth tied the knot after they eloped to Las Vegas in June 2016 (Photo: dailymail.co.uk)
The two were even open about their love over social media.
Shak described their marriage in such words,
'I didn't think men like him existed anymore! He is caring, considerate and so warm. I've never been lucky in love, but meeting in him proved that my luck has changed, and we are now looking forward to spending the rest of our lives together.' 
However, just after months, the two were put to the test regarding their relationship, and after failing to come out of that phase unharmed, the two decided to divorce. Sources say Beth was the one who filed for the divorce, citing 'irreconcilable differences' as the reason for the death of their love and marital life.
Rick describes the travesty in such words,
'I'm heartbroken our marriage didn't work out and I only wish her happiness,'
Shak, however, did not speak much about the breaking down of the marriage.
But this was not the first divorce for both of them as Rick was once married to fellow TV reporter Penny Daniels. The couple shares two children, both daughters Veronica (born 1991) and Shoshana (born 1996). Rick frequently keeps on posting about his daughters over on his social media sites.
Parting Ways:- Kate Beckinsale Wedding, Divorce, Split, Children
Beth Shak was previously married to hedge fund manager Daniel Shak before calling it quits back in 2012. The divorce between the Shaks was controversial as Mr. Shak claimed that Beth owed him 35% of her shoe collection worth a million as that was hidden from Daniel when thrashing out a divorce settlement worth $3.25million.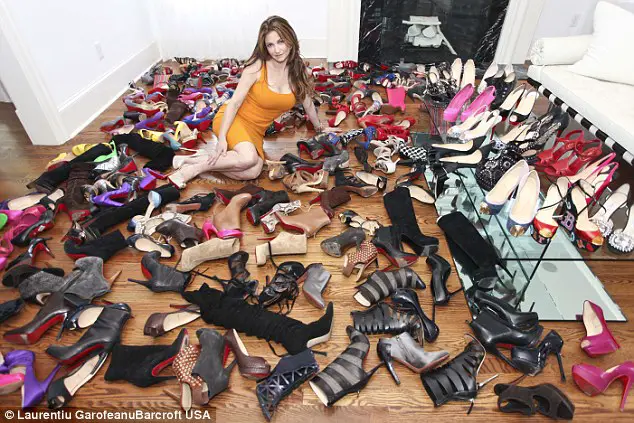 Beth Shak is a lover of shoes which is evident in the image taken with her collection of shoes worth a million-dollar (Photo: dailymail.co.uk)
Beth, though, termed this as harassment and vowed to fight her ex-husband, which later prompted Daniel to drop the lawsuit.
Everyone now seems to have moved to separate paths, and that's right for them with regards to their future.
A gutsy reporter likes Rick, who has been to wars in countries like Afghanistan, Israel, Macedonia, Albania, Kosovo, and Libya to cover important news, is sure to get paid with a high salary. But still, no official statement has come forth from the man himself.