The final chapter of Kate Beckinsale and Len Wiseman's relationship is closed as the former couple finally settled for a divorce, four years after their split in 2015.
The divorce papers were signed off on 4 November 2019 as the two officially parted ways. The long-time relationship had already broken down in 2015, following which the now-former husband and wife started living separately.
However, her ex-husband Len Wiseman took no time to file the divorce paper and get rid of the problem once and for all. Let's find out more about the divorce statement officiated by the Los Angeles court.
Divorce After Split, Children Info
This was the second time Kate Beckinsale faced a major set back in a long-lasting relationship. Previously, the Underworld actress dated Michael Sheen for eight years but never got married to him.
During their time together, Kate even gave birth to a daughter named Lilly in January 1999. Though the couple parted ways in 2003, the two exes have been co-parenting their daughter together.
Past Stories:- Matt Rife is Still Going Strong in His Dating Affair with Kate Beckinsale? Take a Peek at Their Relationship
Soon after the split, Kate fell in love with Len Wiseman. On 9 May 2004, the two got married at Bel-Air Hotel, where her daughter Lily also got gifted with a wedding ring by Len. Things looked steady between the couple, and after a decade together, it seemed they were made for each other.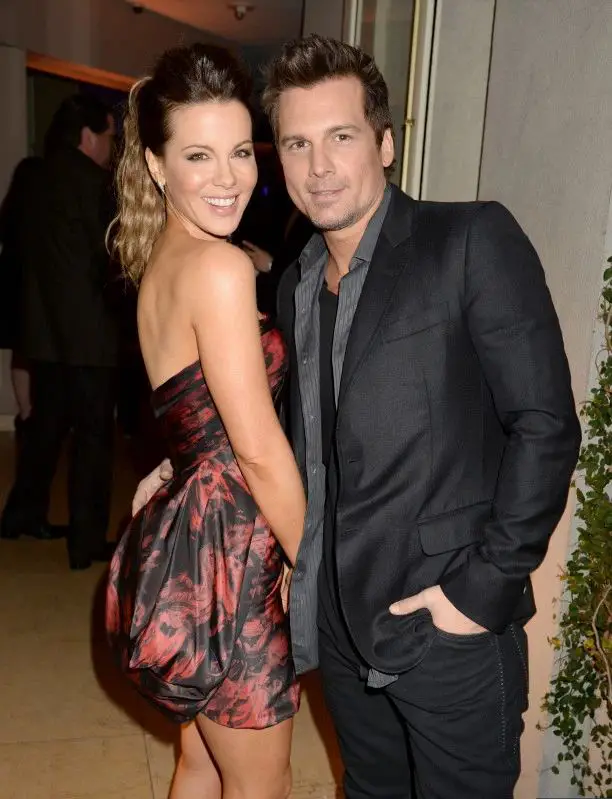 Kate Beckinsale and Len Wiseman together pre-2015 (Photo: thesun.co.uk)
However, 2015 proved everyone wrong as the husband-wife duo opted to split. Eventually, Len filed a divorce with inconceivable differences as the reason behind the separation.
The divorce papers revealed that the two agreed on not getting spousal support, but there was an agreement on the division of property with the film director.
The former couple doesn't have any children of their own, so they do not have to abide by the child support and co-parenting duty.
Age, Dating And Relationship Status
Kate Beckinsale - age 46 - is back to living a stress-free life after the finalization of four years of the divorce process with former husband, Len Wiseman.
The relationship was on the line, but the Jolt actress was not letting something like that take a toll on her. As she split with Len in 2015, she spent most of her time with her ex Michael and daughter Lilly.
Also Read:- Jack Whitehall, Alleged Gay Host Hints Romance After Girlfriend Rift! Dating Again?
The co-parents were pictured celebrating their daughter's college entry in style as both were left in tears with the good news. Similarly, they have no issue for child custody as Kate is very friendly with Michael's girlfriend, Sarah Silverman, as well.
They spend holidays, special occasions together, and the three also posed for a picture together in the red carpet once. While Kate's counterparts have been successful in finding love, the actress is still searching for a perfect match.
As of 2019, Kate dated actor Pete Davidson for four months but could not make it through with him. On 4 November 2019, it also came to be known that she once proposed Ian McKellen to marry her, which shows her search for a match was a long one.
Also, Kate created a lot of buzz when she asked her daughter if she was doing cocaine following a dream that the actress saw a day before. Capturing the photo of the text exchange with her daughter, Kate recalled the incident a very funny one in her life.