Entertainment
Robert Hoffman Married, Girlfriend, Family, Net Worth
Actor Robert Hoffman met wife prospect on the set of...spit from a girlfriend before getting married due to...owns a net worth of...notable performances on tv shows and movies include...hails from a family of...turned 38 years of age on...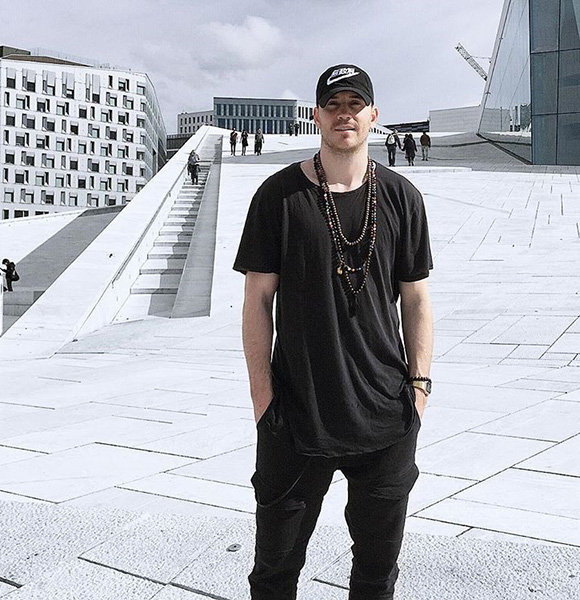 What do singer Justin Timberlake, choreographer Wade Robson, and songstress Britney Spears have in common?
Well, all the three have cited Michael Jackson's Thriller for inspiring them to take up dancing. Add to the growing list of those inspired by the song's music video is dancer and actor Robert Hoffman.
Robert garnered attention by choreographing the 2004 film, You Got Served. As an actor, he shot to International superstardom by starring on Step Up 2: The Street.
Scroll through the actor-choreographer's bio to get to know him!
Married, Wife & Girlfriend Details
Step Up 2: The Street transformed Robert into an international phenom. The film also facilitated his encounter with Briana Evigan.
Post first meeting in 2008, Robert and his once-rumored girlfriend Briana starred as each other's love interest in the said movie. The chemistry between the co-stars turned lovers was undeniable. It extended to real life.
Amid massive fanfare, Robert and Briana won the "Best Kiss" honor at the 2008 MTV Movie Awards. To everyone's dismay, the pair parted ways after months of dating. At the time, they were nowhere close to getting married.
Step Up Star's Love Life:- Channing Tatum Is Dating After Divorce With Wife, Meet His New Love Jessie J
Following half a decade long silence, Robert's dating life resurfaced in 2013. In choreographer Krystal Ellsworth, he had found an ideal wife material.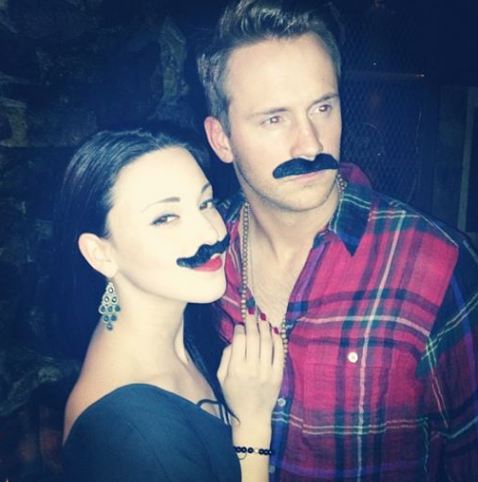 Robert Hoffman with his then-girlfriend Krystal Ellsworth donning fake mustaches circa 2013 (Photo:- Robert Hoffman's Facebook)
It didn't take much for fans to discern that Robert and Krystal were a match made in heaven. Besides their shared interest in dance, the duo was in awe with each other.
Sadly, the romance wasn't meant to be. By late-2014, the Coach Carter actor had stopped posting his then-wife prospect on social media.
Bio - Age & Family
Born on 21st September 1980, Robert is a native of Gainesville, Florida. When seven years old, he and his family -  biological parents: Charlotte & Robert Hoffman II and siblings: Chris, Ashley & Lauren - relocated to Madison, Alabama.
A graduate of Bob Jones High School, Robert began dancing as a kindergartener. He later attended Alabama School of Fine Arts before joining West Chapman's ballet company called Ballet South.  
At age 38, Robert stands six feet & two inches (1.88 m) in height.
Net Worth, Movies & TV Shows
Appearing as a dancer in movies such as From Justin to Kelly, Gigli, Dirty Dancing: Havana Nights, and Coach Carter, Robert made a name for himself. Collaborating with Christina Aguilera, Usher, Mya, Marilyn Manson, and Ricky Martin further boosted his resume.
Robert then leveraged his growing popularity to land acting gigs in a handful of films including She's the Man, Shrooms, and National Lampoon's Bag Boy.
Robert's Former Co-Star:- Is Sean Van Der Wilt, 38, Gay? Cheating Rumors With A Man- Girlfriend Claims
Elsewhere on the small screen, the You Got Served actor boasts notable acting credits on TV shows Little House on the Prairie, Grey's Anatomy, 90210, and Vanished.
Robert's earnings from YouTube channel and masterclass sessions are profitable business endeavors. However, the acting gigs remain the primary contributor behind his six-figure net worth.