Robert Mueller is one of the longest-serving FBI directors in history...Robert's net worth...|Besides, two daughters, Robert, and his wife ...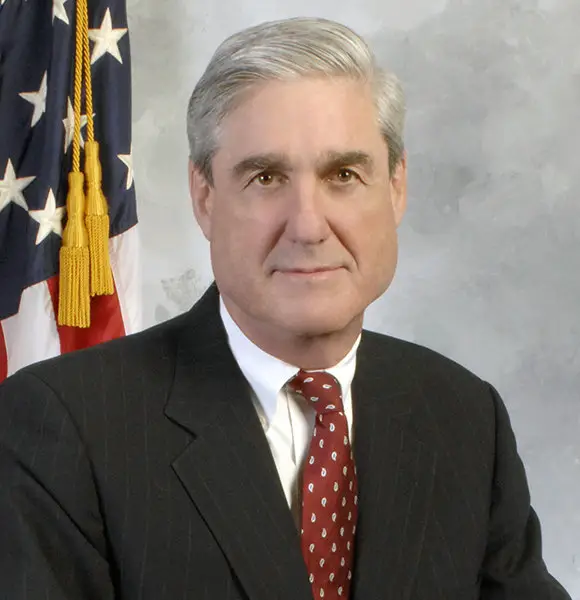 Robert Mueller is one of the longest-serving FBI directors in history. Just days after his first appointment to the coveted job, the infamous 9/11 attack happened in America. Post the incident; he got credited for focusing the resources on national security.
Also, he is the only FBI director to serve two additional years after the expiry of the 10-years term. Previously, Robert enrolled in the military and got awarded a Purple Heart, a Bronze Star, the Vietnamese Cross of Gallantry and two Navy Commendation Medals for his services in Vietnam.
Family Background
Robert was born in a privileged family to father, Robert Swan Meuller II and mother Alice C. Truesdale in New York. His old man was a second world war veteran of the U.S. Navy, who later worked in DuPont Corporation.
Explore:- Barrack Obama Gives His Outstanding Speech on the Victory of Donald Trump! View Full Report
Robert's parents bore four more children, namely Susan M. Timchak, Joan B. Mueller, Sandra M. Dickand and Patricia H. Mueller.
Growing up in a big and nurturing family, Robert became academically inclined. He went to a privileged and famous school, St. Paul and completed his education at Princeton, like his father.
Wife & Children Info
Robert of height 5 feet 11 inches (1.8) met his wife, Ann Mueller while at high school. The teenage loved turned into a serious affair, and the pair got married in September 1966.
Interestingly, the FBI alum got deployed to Vietnam shortly after getting married to his high school sweetheart. Thus, Robert describes his wife as a true saint as she has been at his side through thick and thin.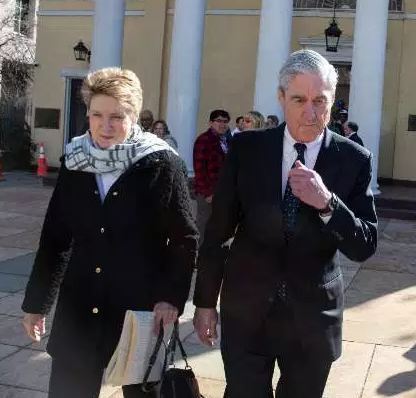 Robert Mueller walks with wife, Ann Mueller on 24th March 2019 in Washington, DC (Photo: heavyeditorial.files.wordpress.com)
When he was a Marine lieutenant in 1969, Ann flew to Hawaii with their infant daughter, Cynthia in tow.
It was then the father-daughter duo met for the first time. Also, Ann stood by her husband's side when Robert was appointed as special counsel for 2016 Russia intervention case when the world's gaze was into her husband.
Major Public Figure's Daughter:- Ashley Biden Wiki, Wedding, Husband, Children
The pair share another daughter named Melissa. One of their two children was born with Spina Bifida - a congenital disability which causes the split spine. But, it is not clear which daughter suffers from the medical condition.
Besides, two daughters, Robert, and his wife are bestowed with two grandchildren, namely Robert and Campbell, who are Cynthia's children.
Net Worth Plus Age
Robert's net worth is estimated to be between $4.2 million to $15.2 million. His earning comes from his various roles as special counsel, attorney, and company, shares.
While working as a lawyer for WilmerHale firm, the 74-year-old earned almost as high as $3.4 million for high profile cases of significant companies namely Apple, Sony, and Facebook. Also, the former FBI head reportedly made $161,900 in his role as a special counsel.
Besides, his lawyer duties, his net worth also comes from his stakes at significant tech companies, namely Facebook and Alphabet - the parent company of Google.