Entertainment
Robin Quivers On Her Battle With Cancer; Tells All-Tale On Her Journey Back To Good Health
Robin Quivers On Her Battle With Cancer; Tells All-Tale On Her Journey Back To Good Health. You conquer a battle if you fight it just right! We all know, strength lies with ourselves and it's just a matter of time, which helps us reckon the fortitude within us that can help us become victorious. The famous TV presenter Robin Quivers can be the perfect example of a conquerer here, as she fought for her life battling cancer and came out glorious. You sure might want to know about her bravery!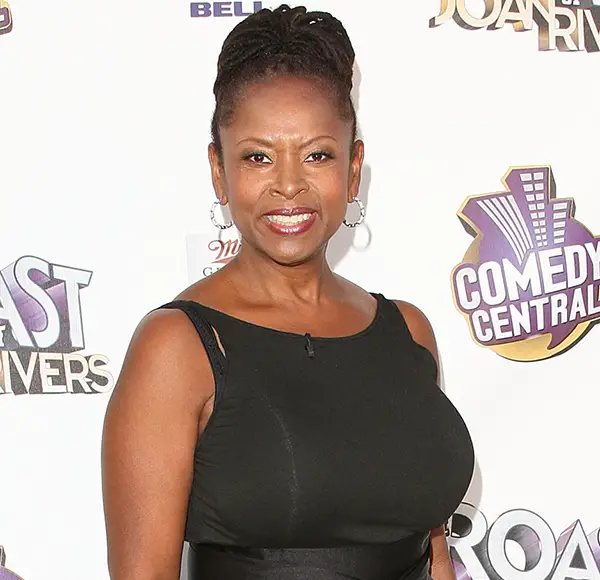 You conquer a battle if you fight it just right!
The famous TV presenter Robin Quivers can be the perfect example of a conquerer here, as she fought for her life battling cancer and came out glorious. You sure might want to know about her bravery; so keep reading!
Robin Quivers: Battling Cancer And Gaining A Stable Health Back:
It was around mid-2012 when Robin Quivers, the co-host of the Howard Stern Show, felt something different inside of her. After noticing some unfitting symptoms and not being able to urinate, she rushed to a medical facility to get herself checked. Robin then found out that she had a cancerous tumor in her pelvis. 
She then had the tumor removed from her bladder back in May 2012. Robin underwent special radiation treatment and chemotherapy for about a year's time and is now cancer-free since September 2013. But how was she able to do such?
It was her determination and never say die attitude that made her become able to vanquish the fatal ailment.
Caption: Robin Quivers was once a cancer patient as she struggled with uterus cancer.
Photo Credit: howardstern.com
Following a 12-hour long operation and eight hours of lying still on a hospital bed, Robin heard the good news! The tumor removal surgery was successful but, she lost her uterus in that process.
Robin expressed about losing her uterus, hilariously,
"I'm like a tranny now!" 
Sharing how Stern thought of this, she added,
"He didn't think it was so funny, He was like, 'No, you're not!' He was not in a laughing mood about the realities of what was going on."
Speaking of Stern and Robin's connection, they share a strong bond with one another. Their bond was even put on display when Robin's friend Susan Schneidermesser opened up about the prospects of Stern quitting the show, had Robin not made it back successfully.
Schneidermesser said,
"He cried like I've never heard a grown man cry in my life, That man just cried like a baby every single time I spoke to him."
Adding more to it, Robin recalled that Stern is the reason why she is alive.
""It was rough for all of us because right away he took it to heart and I think he was more concerned for me than I was concerned myself.
Stern's wife Beth Ostrosky added,
"He was up night after night throughout your whole ordeal… I was comforting him… You are our family… He loves you so much."
Robin chimed about the mutual love that they have for one another as,
"We love each other, we went on our business, it never had to be expressed like that… There was a certain point he took over. He is the reason I'm alive."
Some serious friendship goals, don't you think so?
Besides that, Robin has also provided some useful tips to young people prone to these sort of health issues. As per Robin,
"So many people don't know what to do and they don't know where the resources are, We can figure out a different way to eradicate this disease, because treatment is sometimes worse than the disease."
Adding more, she said,
"Get your friends around you and keep them close. And get the best medical care you can possibly get."
Robin further concluded on a positive note,
" I have a website up about health and will continue to talk about health issues and our physical and our mental well being. I think it all is a part of having a happy life!"
Hats off to this Inspirational lady!
Other Key Facts About Robin Quivers:
Robin Quivers was born to father, Charles A. Quivers Sr., and mother, Louise and has an older brother in her family. However, Robin had a rippled childhood growing up as she was sexually harassed and molested by her father as a young girl. Robin divulged on the heart-wrenching moment as,
"At first, he didn't even seem to mind, so I tried to bring my teeth together. Then I was sailing across the room. He had tossed me away to stop me from biting him. … I was sure he would beat me to death at this point."
She further added,
"He apparently didn't realize I didn't like what was happening. He said something like, 'Oh, you don't like it when we do this?' My father never touched me again."
Now, Robin herself is socially active and does work for a charity organization that helps children, who are sexually molested.
Taking a peek at her past dating affair, Robin once dated the late great Muhammed Ali. Well, the way they fell in love is something exceptional. Robin explained, how she and Muhammed fell in love while posing for a photo together.
"We had been facing each other, and now I stepped up beside him so that the photographer could get the shot. ... I never planned to do anything more than stand next to my only idol, but once I was at his side, he slid his arm around my waist. I wasn't nervous in the least, and since he was being so familiar, I put my arm around him.

Then he leaned over and placed his cheek against my face. It just seemed natural for me to reach for his free hand. It was shaking from his Parkinson's syndrome, and he started to pull it away until he realized that I didn't care. Once he realized this, he relaxed and let me take his hand in mine. All this time the photographer had been standing with camera at the ready, waiting for us to get set. She finally let the huge Polaroid drop to her waist and demanded, 'Are you two finished?'
She added,
'You'll have to forgive us,' I explained, smiling, 'but we're falling in love, Then Muhammad whispered in my ear, 'You don't know how right you are."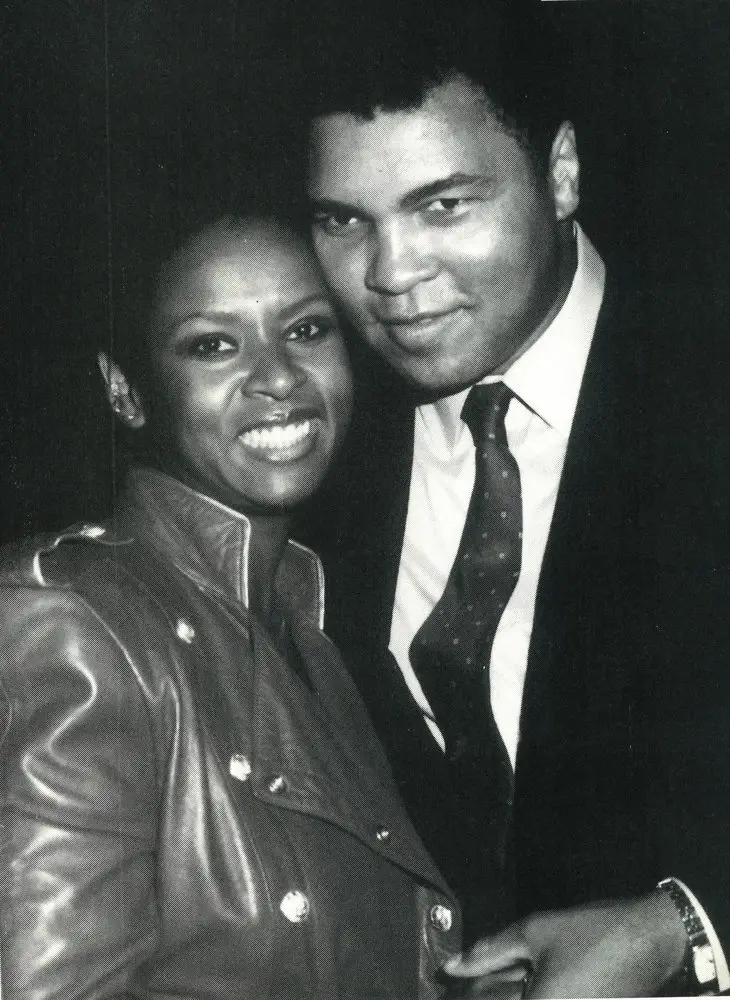 Caption: Robin Quivers and her then-boyfriend Muhammed Ali.
Photo Credit: howardstern.com
They did not make the final cut with their relationship; however, her relationship timeline does not end there. Although she has not been expressive of having a husband in her life, Robin has not kept it a secret that she once dated a married man. Nevertheless, the incident left her in guilt!
Opening up about sleeping with a married man named Bradley, Robin said,
"I thought I could find absolution in church and ended up sitting in a pew crying profusely. ... When the minister made a call for sinners, I staggered, blurry-eyed, to the altar, begging for forgiveness. I'd never do another bad thing. I promised God that I'd become a good, Bible-reading churchgoer if He would just make the hurt go away. I came to my senses later that Sunday afternoon in the bathroom of the library where I'd gone for my first Bible reading. Sitting on the toilet, I realized that this whole remorse thing just wasn't for me."
Regardless of how she is in her personal aspect, it can not be denied that she is an accomplished woman in her professional front. Robin is an outstanding TV show, radio host, and her skills have earned her an impressive salary of $10 million per year, which sums up to form her splendid net worth, that dwells around $45 million.
Think we're missing something? Do let us know in the comment section below!