Entertainment
Rocsi Diaz And Her Mysteriously Ended Relationship With Actor Boyfriend; Romance With A Singer?
When it comes to celebrities, it's obvious to be rumored and linked with your co-worker and including many other celebrities. Many such stars are alleged to be in different relationships and among them Rocsi Diaz is one who is believed to be in a relationship with a singer. He is not the only singer who is alleged to be her boyfriend.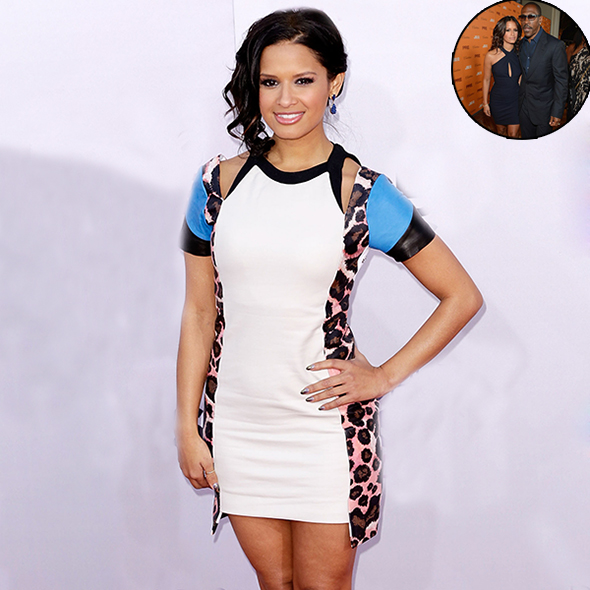 Previously linked with the famous actor/ comedian Eddie Murphy, the dashing Rocsi Diaz seems to have found someone new. After giving a mysterious end to the relationship shared with Eddies, the host now drops big clues about her new partner that are leaving her audiences bewildered and confused.
Being spotted with singer Joe Thomas, recently Rocsi has been the prime topic for celebrity gossips. 
Leaving her end with Eddie in a vague tone, everybody is now wondering whether the allegation about her affair with the singer is the main reason behind her mysterious breakup?
Dating Phase With Previous Boyfriend Eddie To An End: 
The "106 & Park" host, Rocsi was previously said to be in a relationship with actor and comedian Eddie Murphy. They were spotted several times together on coffee runs and beach gateways.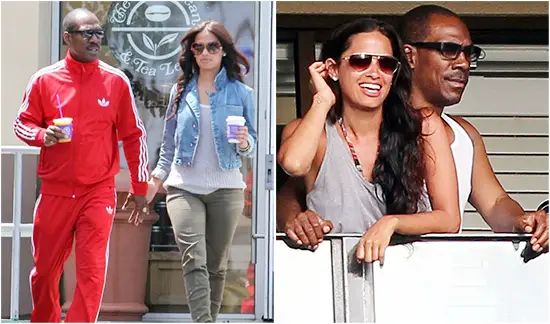 Rocsi Diaz and Eddie Murphy spotted together on coffee runs and beach gateways.
However, they made their romance official by attending together the red carpet at Pre-BET Awards Celebration in Los Angeles in 2012.
More About Eddie: Paige Butcher Engaged To Boyfriend? Ring That Started Rumors | Details
As a couple, Rocsi and Eddie broke up soon after everyone was starting to accept their relationship.
Read Also: Charlie Murphy Dies At 57 Losing Battle To Illness; Crew Revealed They Never Knew He Had Cancer
A source told to Bossip that Rocsi was too clingy because of which Eddie dumped her. The source said-
"She was constantly calling and texting, checking his social media and questioning about where he was and who he was with. Eddie doesn't work like that. So he stopped returning her calls."
Eddie was later seen with a mystery blonde on a romantic dinner date which confirmed that the split was real.
Rocsi Fosters Affair With A New Boyfriend 
Rocsi Diaz is said to be with singer Joe Thomas since April 2016 as they were assumed to be together on vacation to Bora Bora. The pair sailed on a private ship and shared a series of the photos. However, the couple wasn't seen together in any of the photos that they shared. During the trip, both of them thanked the same boat company at the same time.
It wasn't the first time when they were spotted together. They were also photographed together on a Melrose shopping trip in July 2015. This couple hasn't officially declared about their affair but still, there is speculation about their relationship.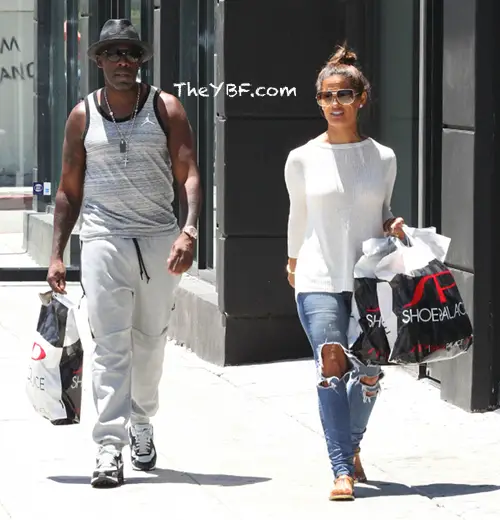 Rocsi Diaz and Joe Thomas spotted together on a Melrose shopping trip in July 2015 (Photo: theybf.com)
Emmy Award-winning TV host, Rocsi also mentions Joe in most of her tweets. Here are some of her tweets related Joe.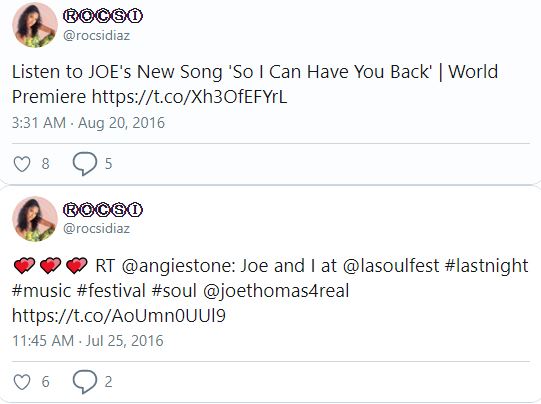 Lady, who has a captivating beauty, Rocsi Diaz is not only linked with Eddie and Joe but also with Michael Misick, David Bowens, Tyrese Gibson, and Bruno Mars. Even though Rocsi has been in a relationship with several A-listed celebrities, she has remained unmarried. Many people are curious to know about her future husband.
Don't Miss: Jessica Caban Might Just Be Pregnant With Singer Boyfriend Bruno Mars; Soon To Become Parents?
However, the Emmy Award Host Winner Rocsi has put an end to all her dating rumors, when she proudly declared her relationship status as single. The fashion nova diva has been quite active in sharing her singlehood stories in her social media.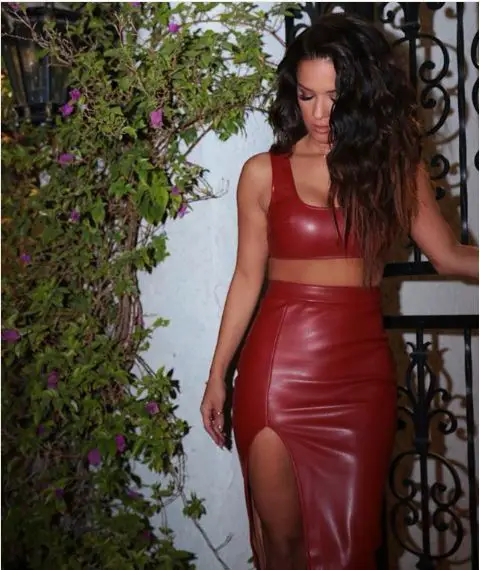 Rosci is currently packed flaunting her fashionist get up online (Rocsi Diaz's Instagram)
It was in 18th November 2018, the celeb host celebrated her birthday riding a bull happily and sharing her birthday clip with the caption:
"When you single on your Birthday ? Happy Birthday to Me. "
Currently, Rocsi has been packed with flaunting her fashion online and hosting the world popular events The Reveal, which was launched by Nasgo and ShareNode on 27 October 2018 at the Dolby Theatre
Rocsi, who is in her early thirties, has an incredible career from which she receives massive fame and magnificent salary. She has gained popularity for appearing on Entertainment Tonight (2012-2014) and 106 & Park Top 10 Live (2006-2012).
She has also appeared as a constant on MTV's Fear as a contestant. Currently, she appears as a host on VH1's Dating Naked. Being in the entertainment industry for so long Rocsi has a net worth which is estimated to be $3 million.