Entertainment
Ron Corning Behind The Camera: Gay Man With Boyfriend Or Single & Straight?
Ron Corning was the face of the morning, appearing on Fox 5's Good Day New York until he was outcasted from the show in April 2008. Ron, 46, who has enjoyed a long and successful career as a television journalist, however, likes to keep silence when it comes to his relationship status.
What is Ron's life like beyond the camera? Continue with the article to find out!
Glimpse of Ron's Personal Life
Ron, the anchor of the Dallas based WFAA's morning show Daybreak keeps mum when it comes to his personal life. His fans have been eager to know about his love affairs. The anchor who was named as one of the 'Most Beautiful People' by People Magazine in 2006, was assumed to be a bachelor until he made a big revelation about his marital status. Back in 2014, he talked about his former marriage in a tweet quoting,
We were married once! So there!
However, Ron refused to disclose the name of his former partner or any details about his marriage or divorce. But, it was not the first time that Ron had decided to keep his personal details confidential.
Back in 2010, Ron was assumed to be dating writer Anthony J. Wilkinson, and Ron was also spotted together with him at the opening night of My Big Gay Italian Wedding at St. Luke's Theater. The play was about a gay couple and their same-sex marriage, and this very fact only added fuel to the fire.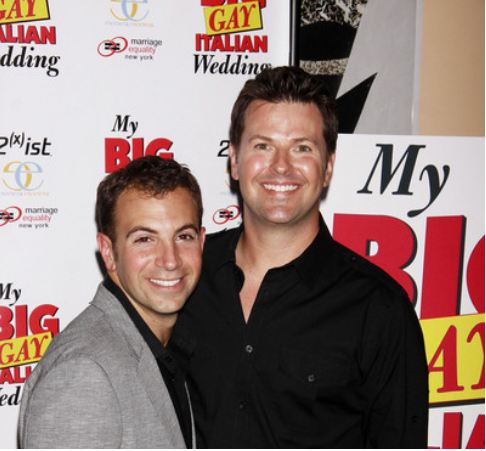 Ron Corning pictured with Anthony J. Wilkinson (Photo: Spokeo.com)
Even though Ron never commented on the topic and it was never known whether Anthony was his boyfriend or not, he was again seen together with Anthony after a period. In December 2017, he talked about his reunion with Anthony through a tweet.
Reunited in AC! — attending My Big Gay Italian Christmas at Golden Nugget Atlantic City http://fb.me/Bv1WdHn1
The next day, he posted a picture on his Facebook account where Ron and Anthony were posing together with Anthony's mother, Dee Wilkinson. The two are seen happy together even though neither Ron nor Anthony has ever disclosed whether they were just good friends or partners.
Recently, Ron's name was linked with his co-anchor of News 8 Daybreak, Sonia Azad and also a viewer of the show asked them to get married. Josh Kirby, a fellow Twitter user, shared a post quoting,
@roncorning and @SoniaAzadTV can you guys just get married so we can stop speculating about the onscreen chemistry while we drink coffee. #iamup #nonofmybusiness #therealbachelor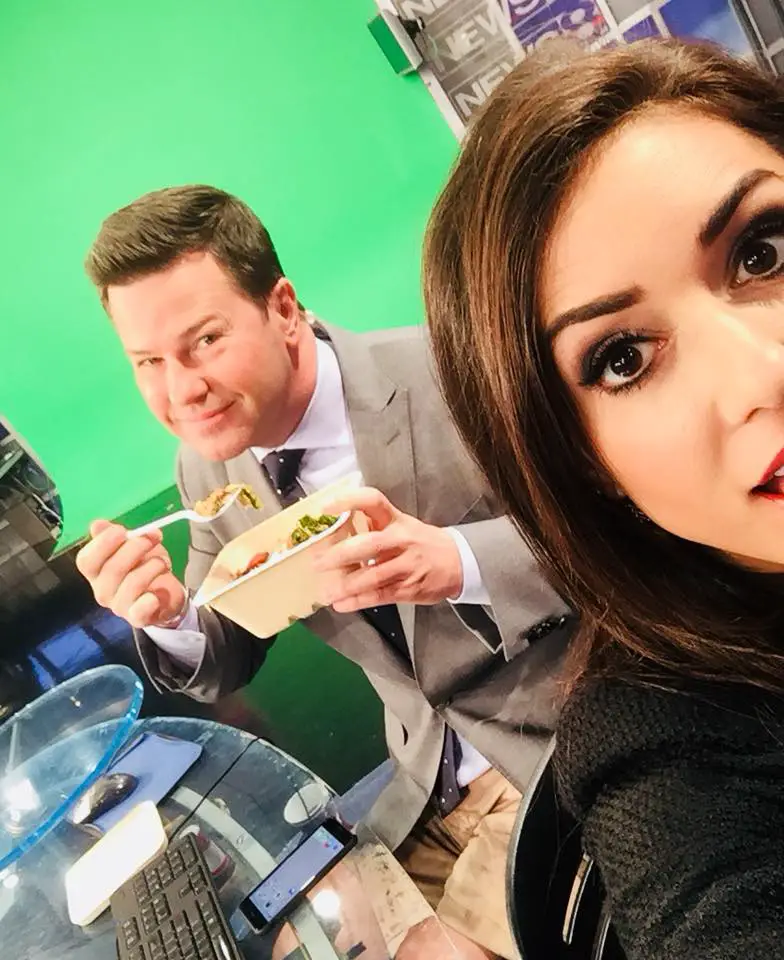 Ron Corning and Sonia Azad on News 8 studio (Photo: Sonia Azad's Facebook)
But, the News 8 Daybreak soon disproved the alleged relationship between the two co-anchors. In response to Josh's inquiry, News 8 posted,
'uhhhh we'll debunk that one for you. They're definitely not dating or getting married :)'
Turned out the onscreen chemistry between Ron and Sonia was only to limited to their professional association. As of now, Ron is assumed to be single. But who knows he could be romancing with the love of his life while making people wonder about his romantic unions. But still, his fans are hopeful that he would come forth to shed light on his love life in the days to come!