Entertainment
Rosa Acosta With Former Boyfriend Again? Her Dating Affair Goes Back and Forth
The beautiful model and a trained dancer, Rosa Acosta has garnered success starring in multiple music videos and being a part of the reality show 'Love & Hip Hop: Hollywood.' Alongside her successful career, Rosa has gained limelight through her long list of dating affairs that surfaced in the media some way or the other.
Not only that, her love interest seems to be fluctuating too, as Rosa has gone back and forth from getting romantically involved with men and women, which has given her a lesbian tag.
But what exactly is her preference when it comes to dating, and what is her relationship status now? Let's see through to find that out!
Rosa Acosta's Dating Affairs, Alongside Lesbian Rumors: 
Rosa Acosta, along with a very successful career, has a long history of affairs.
Back in 2017, Rosa was romantically linked with the rapper French Montanna; as per the reports, the duo went on a lavish vacation on the island of Kailua, Hawaii. However, the bond between the two didn't last long, as Montanna was reportedly dating Evelyn Lozada, an American model, the same year in December. 
Aside from her relationship with French Montanna which ended without making significant headlines; previously, many questions were raised about her sexuality when she pursued her romance with the fellow star of "The Love & Hip Hop," Nikki Mudarris on the show's third season.
The two ladies were even caught walking together holding hands along the street, sharing a kiss during their date nights on the show.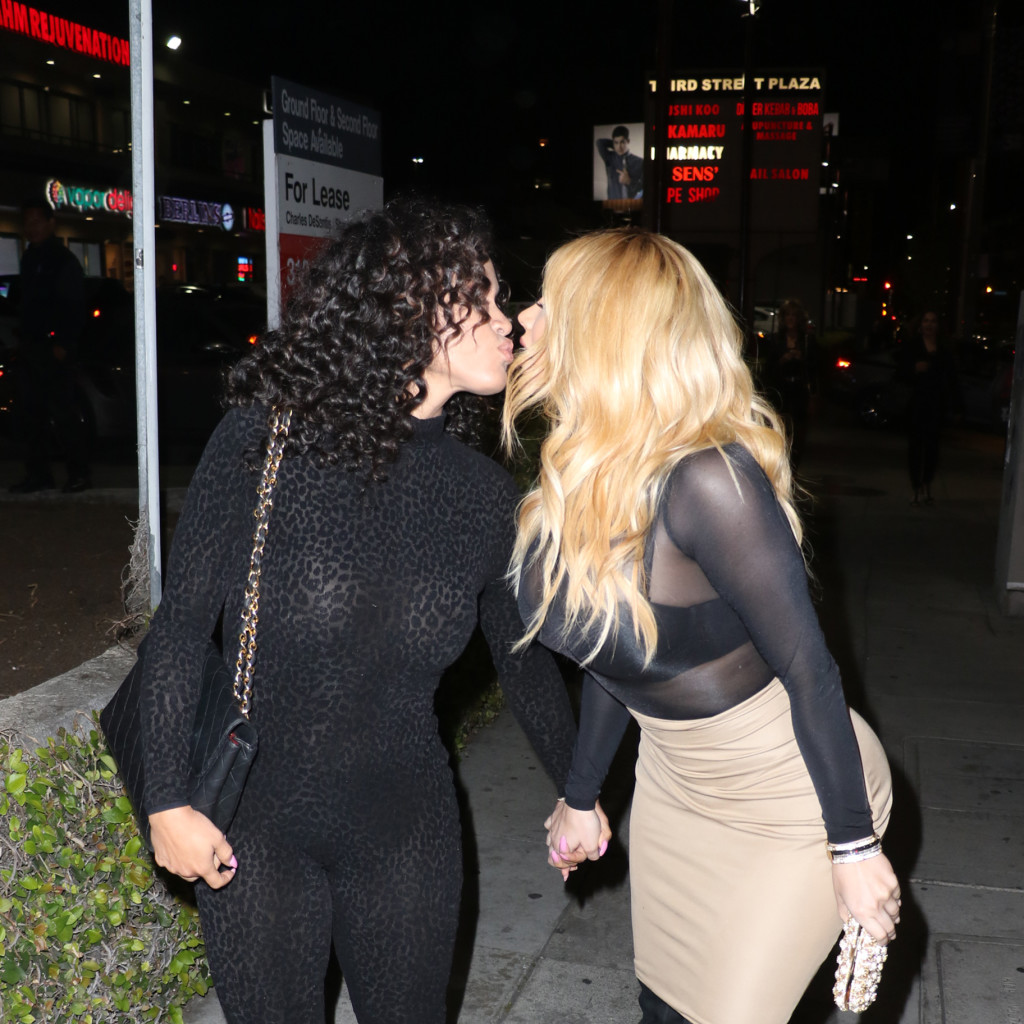 Rosa Acosta kissing Nikki Muddaris (Wetpaint)
It is not the first case that Rosa was romantically spotted hinting to be in a lesbian relationship. Previously, back in 2011, she was romantically linked to an American model Amber Ross.
Rosa even confirmed about her relationships with women talking to the host Nina Parker, gushing that Nikki was the second women she dated, as she previously had a relationship with Amber.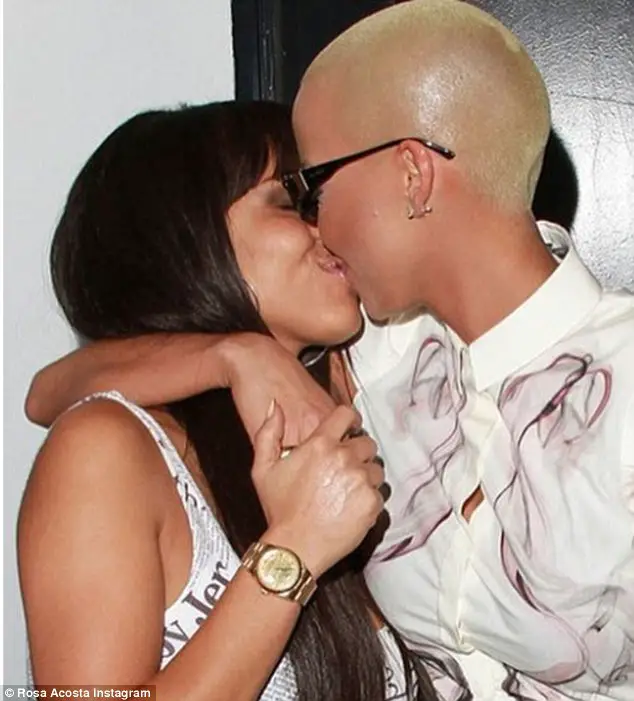 Rosa Acosta sharing the romantic kiss with Amber Ross (Dailymail)
Apart from that, Rosa was also romantically linked with Rob Kardashian, back in 2011 and even appeared as his lover on, 'Keeping Up With The Kardashians.' 
The couple shared an outstanding relationship, and Rosa even got pregnant with Rob's child; however, she, unfortunately, suffered a miscarriage. Talking about the matter to Hollywood life, Rosa expressed:
"I took a few pregnancy tests and they came out positive. I went to the doctor who said…the baby didn't attach. Essentially, I had a miscarriage."
She further said that Rob was ready for fatherhood and was supportive until he found out that they had lost the baby. She was also engaged to the Soulja Boy back in 2009.
Well, with all her relationship status, Lili is clearly hinting to be a bisexual. As of now, Rosa is not spotted with any personality in the industry. But, she might as well be dating or even married secretly, who knows?
Rosa Acosta's Short Bio:
The talented brunette, Rosa Acosta was born on April 30, 1984, in Santiago, Dominican Republic. She has a brother named DJ Smoke, who is also in the entertainment industry. 
Rosa started training in classical ballet at the tender age of four and became the youngest soloist in the Dominican National Ballet in 2002. The talented model, who graduated with honors from the 'Instituto de Cultura y Arte,' was also honored with Model of the Year in 2011 and Cover Model of the Year in 2012 by the Urban Model Awards.
Additionally, Acosta has her own fitness and clothing line named CossaMia.
Keep visiting for the emerging updates on the life of Rosa Acosta!