Entertainment
Rob Kardashian Jokes About Son: Girlfriend and Daughter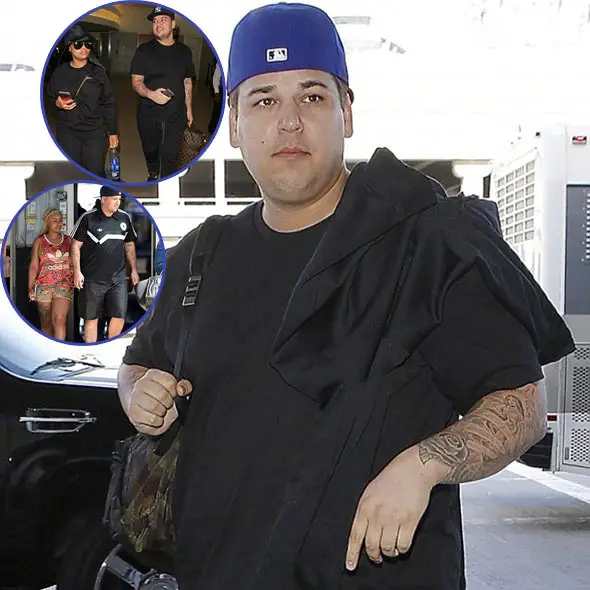 The Kardashian siblings are very popular, whether it's Kim Kardashian, Kourtney Kardashian, Khloe Kardashian, or Rob Kardashian.
Keeping the three sisters aside, Robert Kardashian Jr. has managed to grab quite a few headlines regarding his personal life with his girlfriend and children.
So the ongoing question is,
Rob Kardashian's Dating History and Girlfriend
Rob Kardashian, generally preferring to keep his relationships low-key, came out in the open that he was dating an American model and former girlfriend, Angela Renée, aka Blac Chyna, in January 2016.
Their relationship was soon escalating as after around three months post January; he got engaged to his ex-girlfriend in April 2016.
You May Also Like: Scott Disick Ignites Dating Rumors; Takes Bella Thorne To 'Cannes' Where Ex-Girlfriend Kourtney Kardashian Was Spotted
Former girlfriend Blac verified the engagement news through her Instagram.
She shared her happy moment by uploading a photo of her ring, captioning,
"YES!...!...!".
The couple posted their engagement and looked all set for their wedding.
Rob Kardashian, following his engagement, had done quite a few interviews where he talked about his plans on getting married and how his marriage with Chyna won't be televised.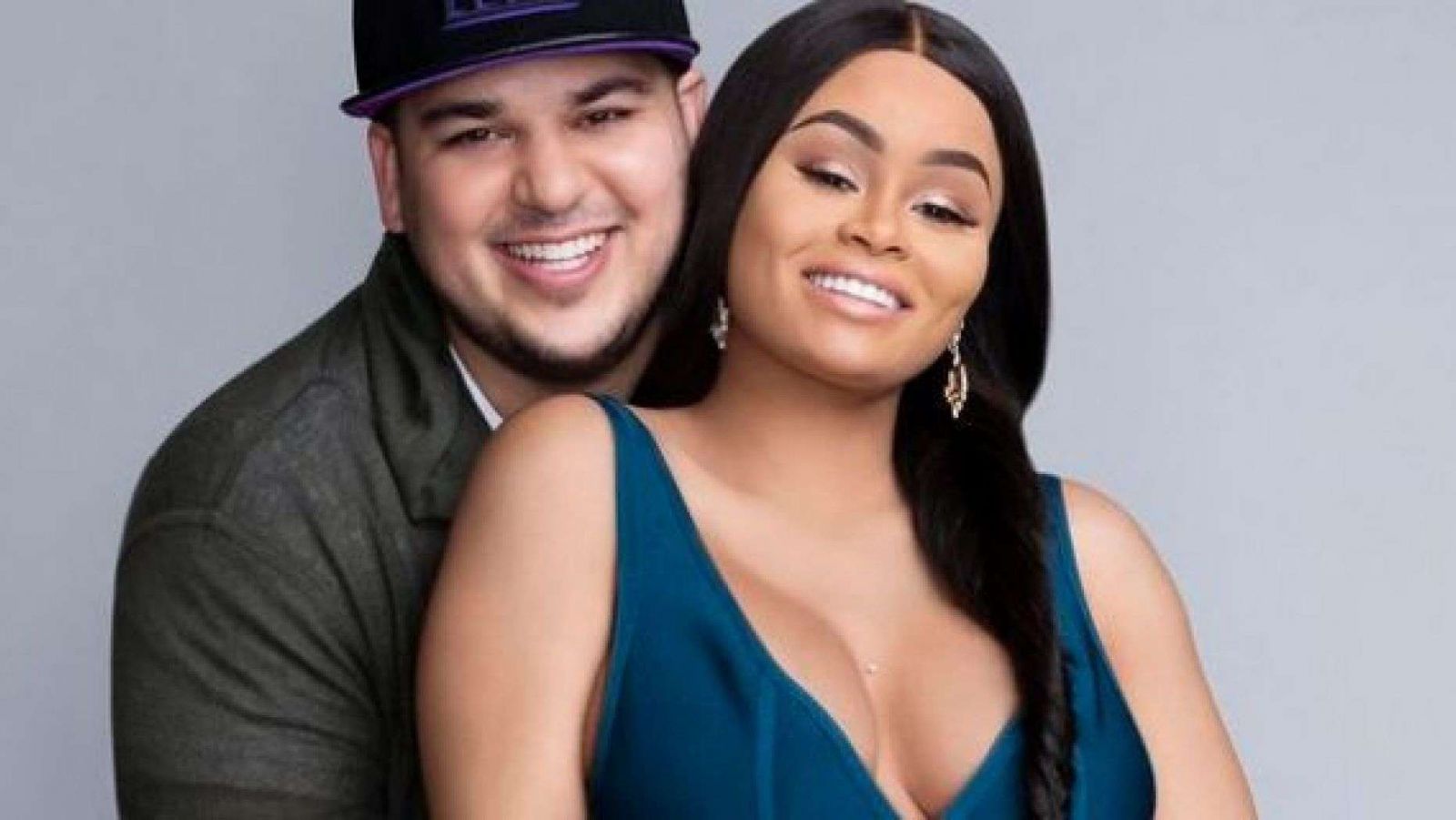 Rob Kardashian, alongside his former girlfriend, turned fiance Blac Chyna (source: Fox News)
Adding to the happiness, the duo dropped another bomb after announcing the news that they were soon expecting a baby together in May 2016. 
In an episode of Keeping Up With The Kardashians in May 2016, the stock guru even joked, saying he had a son named 'Robert the third.'
Blac, already a mother of a son, King Cairo Stevenson, from her past relationship with rapper Tyga, her possible spouse, also looked excited about her pregnancy, going by her social media posts of the time.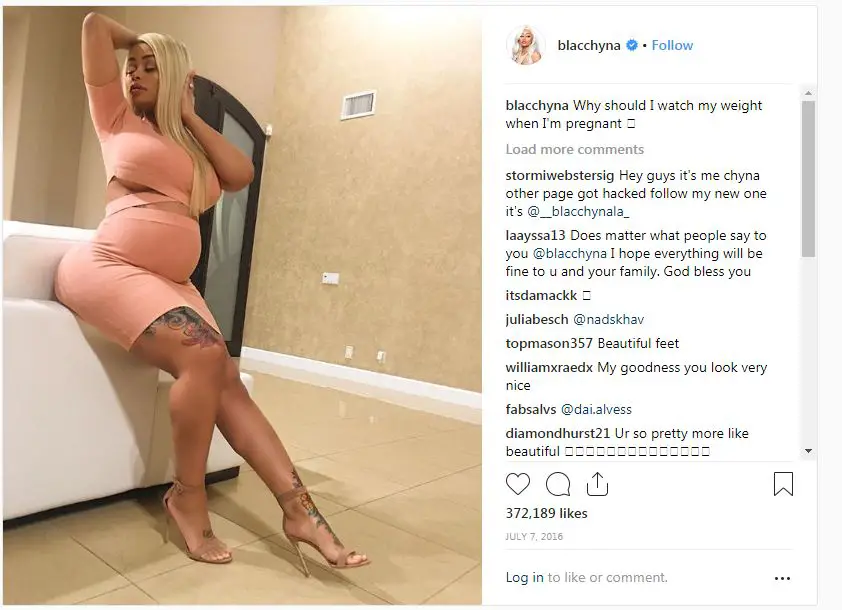 Former Girlfriend Blac Chyna's Instagram during her pregnancy (source: Instagram)
Alongside Rob and Blac, their celebrity family was all excited about their progress to start a family.
In an interview with NW in April 2016, Blac's mother, Tokyo Toni, revealed how excited she was about having another grandchild.
She stated,
"I want another grandchild, for sure. It's very likely to happen after the wedding.' ob is the perfect dad. He spends hours playing with King and he buys him lots of toys. Their favorite thing is playing a numbers game with Legos."
The duo gave birth to their much-anticipated daughter, Dream Renee Kardashian, on 10 November 2016.
However, the couple's happiness took a turn soon after rumors regarding their breakup started surfacing.
Blac soon confirmed the news about their split in February 2017, as she was seen without her engagement ring on several occasions. A new tale of war was thus started.
Don't Miss: Who Is Jordyn Woods & What Is Her Net Worth? Wiki - Age, Parents, Family
The former lover's posts regarding their split constantly made the news for all the wrong reasons.
Accusations from both camps arrived one after another, with Rob accusing Blac of infidelity while former girlfriend Blac accused Rob of violence.
However, soon recognizing that their broken relationship was hampering their newborn daughter, Rob and ex-girlfriend Blac have been rumored to reconcile their differences for the sake of their daughter Dream.
E! revealed in August 2018 that the duo was headed to separate directions in life, although they remain in touch with each other for Dream's sake.
"Chyna and Rob are fine right now, there's no major drama between them; it's all civil and they're getting along for Dream. They are so particular about each getting their time that it's down to the hour."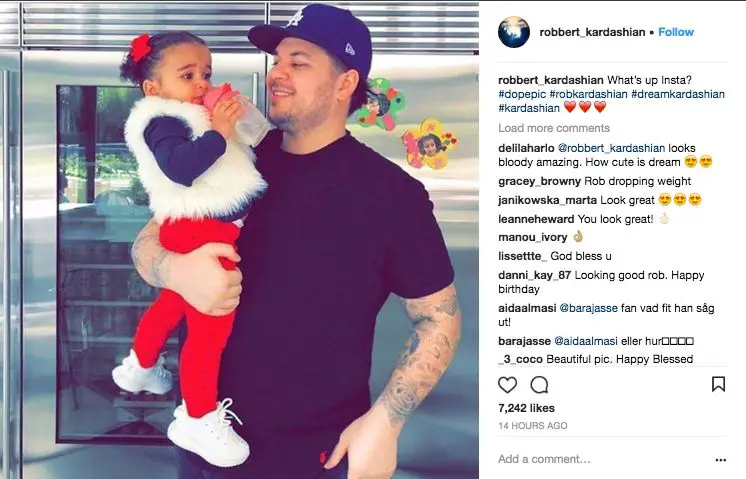 Robert Kardashian Jr. alongside his daughter Dream (source: Instagram)
So after a long run of differences, the parents have now decided to focus on their daughter.
After their relationship, Rob was then linked with Mehgan James, Alexis Skyy, and Aileen Gisselle.
Even after getting linked to these beautiful ladies, the star has not come forward with any statement regarding his possible partner.
With all the secrecy regarding his dating and possible married life, there were even some rumors regarding the star's sexuality which tagged him as a gay man.
The assumptions regarding the star cannot be confirmed as Rob has not come forward with any statement regarding the said rumors.
More About Robert Kardashian Jr.
Born on March 17, 1987, in Los Angeles, California, United States, Rob is the younger brother of Kim Kardashian, Kourtney Kardashian, and Khloe Kardashian.
He was born to late attorney Robert Kardashian and his former wife, Kris.
He attended the University of Southern California's Marshall School of Business and graduated in 2009.
For the star's achievements, in the year 2011, Rob was a season 13 contestant on Dancing with the Stars and was also one of the final judges of Miss USA 2012.
In the same year, he participated in Fox's dating game show called "The Choice." 
He was also seen on Keeping Up with the Kardashians from the year 2007 to 2016.
Read Also: North West: Everything Ranging From Age, Birthday To Her Parents Detail
With life in fame, the star has a rising net worth of $10 Million, according to Celebrity Net Worth.
Stay Reading, and Look Out For Future Updates!