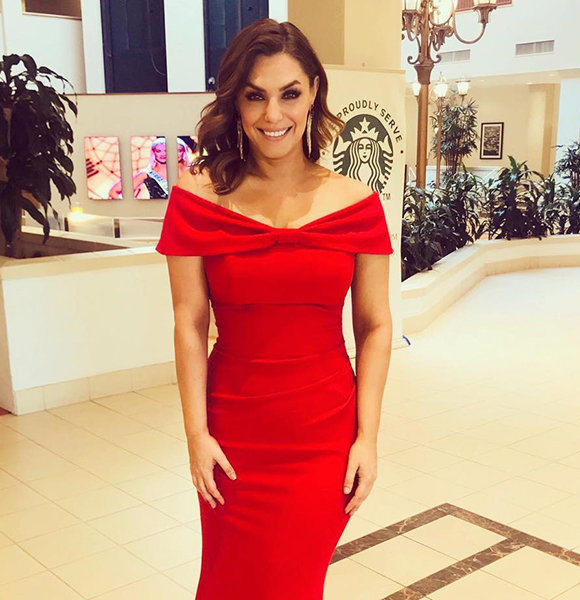 Rosina Grosso is one talented Latina. The bilingual TV anchor is an inspiration to many underrepresented minorities aspiring to have a career on television. As the host of Titulares y Mas on NBC Universal, she is the perfect example of beauty with the brain.
Rosina's Wiki
Rosina was born in Buenos Aires, Argentina.
Her Italian father Eugenio and Argentine-Italian mother Emilse wanted her to have a better life in the land of dreams. So, they took her to the United States of America at a young age of six months and raised her in Queens, New York.
Well, their talented daughter started showing signs of her future early as she took part in ballet, tap, jazz, and musical theatre. Naturally, Rosina's desire to showcase her craft grew and she started participating in various beauty pageants.
Explore:- Golf Channel's Cara Robinson Bio: From Engaged To Married - Get All Details
The Brunette beauty's prominent success came as she won the World U.S.A. 1999 and became fourth at the world competition in Milan, Italy. To this day the Argentine nationality's pageant past continue to come in handy as she is invited to judge beauty competitions like Miss USA and Miss Teen USA. 
A Married Woman With Husband?
Rosina is quite secretive about her personal information. So much so that her age is a secret even though she celebrates her birthday on 3rd October. Fans cannot help but guess that she is in her late 30s.
In contradiction to the secrecy surrounding her age, her dating life is surprisingly out in the open.
Well, the man in her life is Paulo Quevedo, who holds Mexican nationality. An actor by profession, his acting credit include Burn Notice and Univision Network's Route 35.
It is not clear how the good looking pair met, but it is speculated that they may have met at work.
Rosina was a co-host of hit show Sabado Gigante on the Univision Network for eight long years and Paulo, height, 5 feet 9¾ inches(1.77 m) was also associated with the network in the capacity of an actor. Maybe, the pair met in their common workplace and hit it off.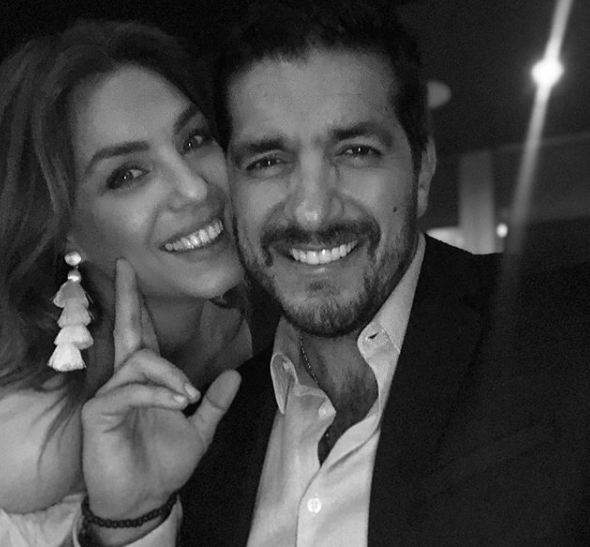 Rosina Grosso poses with boyfriend Paulo Quevedo on 1st February 2019 (Photo: Rosina Grosso 's Instagram)
Whatever the answer is, the TV host and her beau's romance since 2014 is still going strong. Paulo is often seen mingling with his girlfriend's parents; especially Rosina's mom. Even after such intimacy, the couple hasn't married just yet.
Maybe, they are enjoying their life as it is and do not need a legal bond to tie them.
On Rosina's Salary And Net Worth
The host of Latin ethnicity has a long experience in TV hosting job. Besides her main job, she also dabbled in acting. Her acting credits include Acorralada, Miami 13 and God Bless the Child.
Courtesy of all her endeavors, her salary is an estimated $55,294 which has helped earn a decent net worth. Furthermore, Rosina's additional accomplishment in her bio is her Bachelor's of Science Degree in Communication Arts from St. John's University.