Entertainment
Ross Lynch Age 22 Girlfriend History Debunks Gay Talks; Who's He Dating?
Starring in Disney's Austin & Ally series and winning hearts of many with music along with his band R5, Ross Lynch has done it all. the actor who is claimed to be one of the youngest heartthrobs has dated many girls hitherto. His current being......with whom the artist has been posting many social media posts about. Is he still dating her is a big question.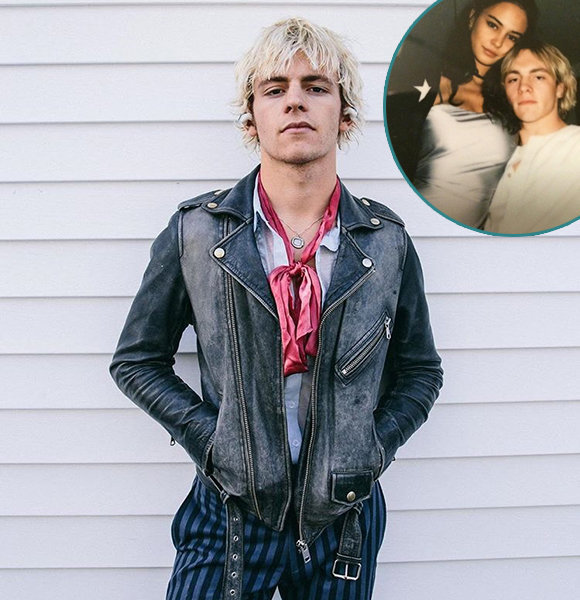 American singer, songwriter, musician and actor, Ross Lynch has written multi-talents all over him. 
Just at the age of 22, he is successful teen-idol musician with his family band R5 on his side and with his ridiculous shift of Disney's lovable from Teen Beach Movie to a serial killer in My Friend Dahmer, he has proved his acting is on a different level! 
Either it is stunning everybody with his pop-rock band R5, or showing off his aw-worthy performance in Disney's Austin & Ally, the actor has been pulling it off everything with excellence.
And the same excellence is what reflects in his dating life. The heartthrob of many, Ross Lynch has been also making a long list of high-profile dating list. From dating his co-stars to making a cute couple in public events, Ross has given a treat to his fans! 
Dating Co-Stars: Long List Of Girlfriends
From a Disney star to playing as a gay murderer Jeffrey Dahmer, the 22-year-old has won hearts of millions. But, it isn't just the audiences heart this young artist has won, Lynchy has stirred his relationships with some of the cutest and hottest ladies till date.
Also From Austin & Ally: Calum Worthy Dating To Get Married! His Girlfriend Calls Him Weasley
Since Disney's famous series Austin & Ally, Lynch was rumored to have boiled some steamy romance with the co-star Laura Marano. It turns out, their excellence chemistry wasn't just solely on TV but also in real life.
Next, the American singer was dating his Teen Beach Movie co-star, Maia Mitchell. The duo's sizzling romance took them to be one of the cutest couples on-and-off screen.
However, the romance ended and later in 2012, the singer was then rumored to have dated Morgan Larson, also from Teen Beach Movie, after being spotted hanging out and partying together.
The connection was undeniable something interesting for the fans to throw their guesses for.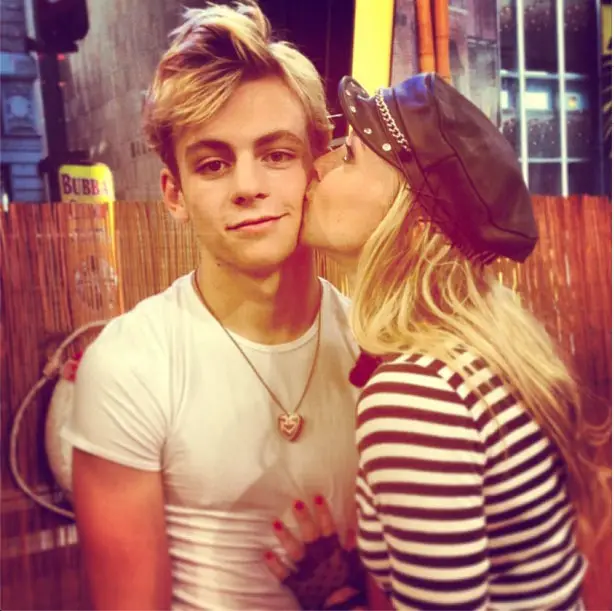 Morgan Larson giving a kiss to Ross Lynch (Photo: timehd.net)
All thanks to his musical talent and a boyish attitude, this actor-singer has not been giving easy time to his followers on keeping a track about his love life.
May it be rumors about Raini Rodriguez or snapping a shirtless picture together with Bella Thorne, Lynch has a long list of girls falling head over heels for him
Interesting Story: A Look At Raini Rodriguez's Close Knit Family; Makes Everytime Memorable With Siblings Especially With One Brother
Dating Mad Max: Fury Road Actress; Split Or Still On?
After multiple rumors about multiple girlfriends, Ross Lynch finally introduced to the world what was his next big relationship "Rourtney." It was in the year 2015 when the young singer started giving clues about he dating the Australian model Courtney Eaton.
One of the most adorable clips he shared with the world was on Courtney's birthday. The pair seems to get intoxicated in love and shared their happy moment by hugging and carrying each other around.
As per the reports, the Mad Max: Fury Road actress later joined her boyfriend together with his family and sibling at the Outdoor Classic.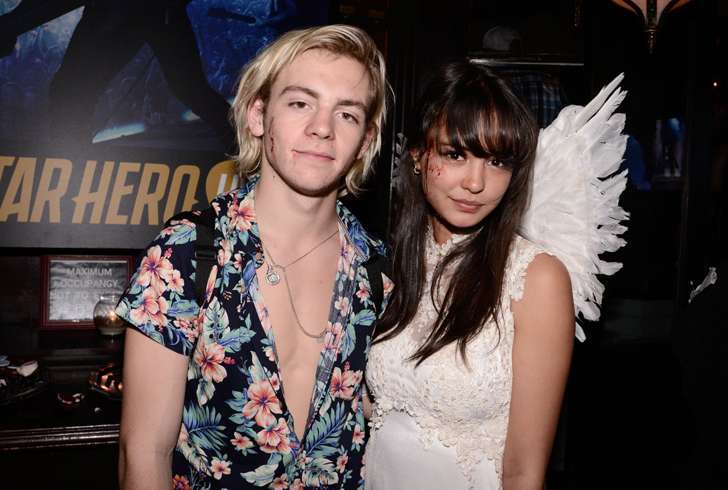 Lynch and Courtney posing for a picture together (Photo: Hitberry.com)
The pair has ever since been having a wonderful connection. It wasn't until Lynch's interview with the Entertainment Tonight Live where the singer gave an unsure answer while being asked about his relationship.
Read Also: Who is Dating to Laura Marano? Know About Her Past Boyfriend and Dating Life
He said,
"What's my relationship status right now? I don't know. I mean, yeah I do know, but I don't know. I'm just going to put it at that."
Even though both of them haven't publicly announced about their split, the rumors about their split have been going pretty strong!