Entertainment
All About Chef Roy Choi's Wife, Children & Net Worth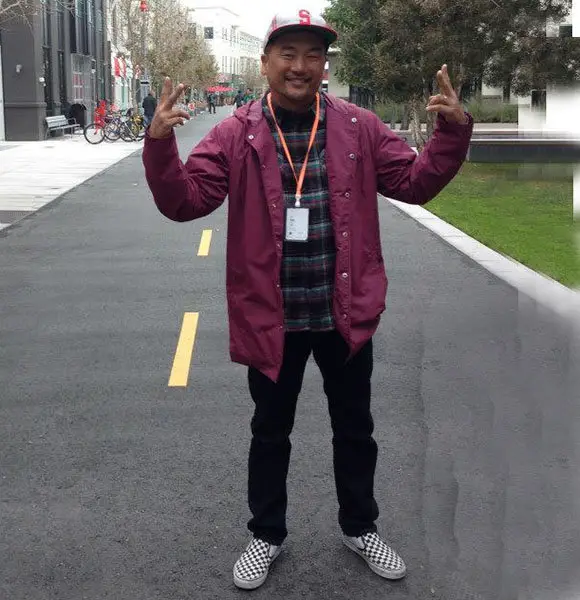 Roy Choi is a big name in the food business and is most recognized for revolutionizing the food truck business by introducing gourmet food instead of local street food in his Kogi BBQ truck.
Aside from his business, the well-wishers are curious about Choi's romantic life with his wife.
However, the world-famous chef had to go through many struggles to succeed. As a teenager, Roy had problems with drugs. Although he recovered from drug addiction, his life struggles were far from over.
Firstly, he stumbled upon various paths before finding his calling in food. Then, when Roy finally started settling down in his professional life, he became jobless at 38.
As an unemployed middle-aged man, he was trying to make ends meet when his friend, Mark Manguera, called him with the Kogi BBQ truck idea.
After the unique concept became popular, the food chef hasn't looked back in his career.
Roy Choi's Restaurants 
The chef has several restaurants across America. Apart from his signature Kogi BBQ in Los Angeles, he has restaurants, namely 3 Worlds Cafe, Alibi Room, Sunny Spot, A-Frame, Chego, and Pot at the Line Hotel in the city of dreams.
Apart from his home city, he has a restaurant named Best Friend in a high-profile resort in Las Vegas. Interestingly, it is also where Lady Gaga started her residency in 2018.
Explore:- Diane Alexander Bio, Age, Net Worth, Married, Height
Among Roy's restaurants, the most talked-about origin story goes to Kogi BBQ. When the chef's friend Mark called, he refused to jump into it.
But, even when he got on board with the idea of tacos filled with Korean barbecue, success didn't happen in a day.
The pair would take their food truck before bars across Los Angeles. While people used to love their food, it didn't contribute much to their business growth as most bar customers would be drunk. And, the next day, they would forget about the food.
The turning point that came in Roy's career began when a group of women from UCLA came to eat their food. He requested them to put it on Twitter, and the food truck became viral.
Roy and his team were all over social media and in newspapers. Till today, they continue to rock the food world.
Family, Wife & Children 
Roy is married to the love of his life and wife, Michelle Rae. The husband and wife tied the knot on 23rd April 2013 in a beautiful wedding ceremony.
The pair's union has brought their daughter Kaelyn into the world. The nuptial inevitably throws any gay rumors of Roy out of the window.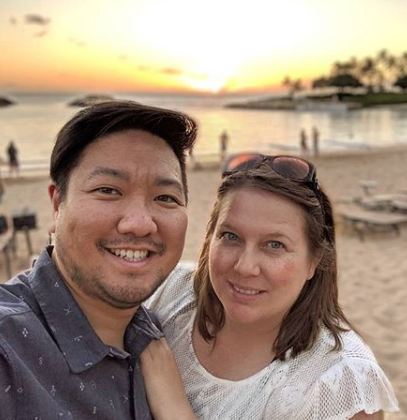 Roy Choi takes a selfie with wife, Michelle Rae, on 6th November 2018 at Aulani, A Disney Resort & Spa (Photo: Roy Choi's Instagram)
Aside from his wife, Roy's family consists of his parents, mother, Jai Nam Choi, and father, Soo Myung Choi. His parents inspired him in cooking as they owned a Korean restaurant back in the day.
Besides the cooking skills, Roy inherits Korean ethnicity from his parents.
Net Worth
As a food professional, Roy, age 49, makes an average of $46,600 annually. However, his earnings don't end there.
The 2014 movie Chef was loosely based on his life, where he served as a food consultant.
Today, he is part of the Netflix TV show also titled Chef and KCET show called Broken Bread. In addition, his various endeavors have amassed him a $1 million net worth.