Entertainment
WWE Superstar Rusev Wife, Divorce, Net Worth & More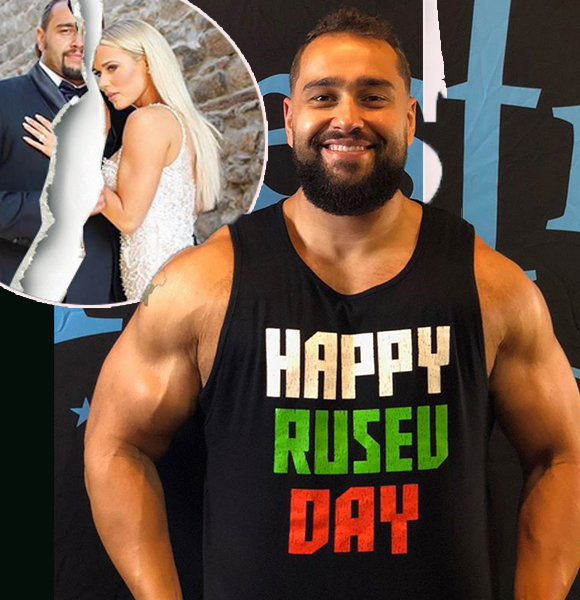 WWE superstar Rusev is going through a rough time as his wife Lana, whose real name is C.J. Perry, made a shocking announcement that the two are getting a divorce. Furthermore, what's more surprising is the fact that Lana started having an affair with Bobby Lashley.
Read more to find out about the details of how the Bulgarian Brute's relationship came to ruins. 
Rusev & Lana Relationship Details
The relationship between Rusev and Lana started when they moved with WWE to Orlando from Tampa. When they first met in Orlando, they talked about different wrestling related topics. Eventually, they started working together slowly, which helped blossom love between them. Rusev also commented on their relationship to At Cafe saying,
"I was slowly heading up the ranks and he said 'If you want to get the most [out of your future career] you need to work together' and that's how [our relationship] started. Slowly from just talking on purely wrestling topics, by spending more time together, love happened."
Soon enough, the duo tied the knot in July of 2016 following the engagement that happened a year before their big day.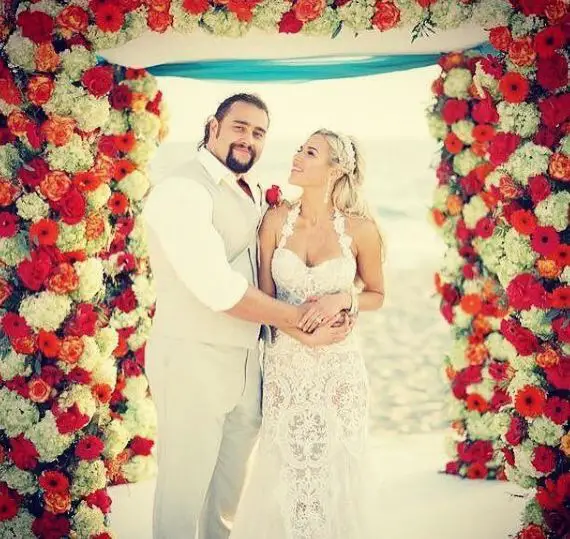 Rusev and Lana at their wedding in 2016 (Photo: Rusev's Instagram)
Their wedding was held at an intimate ceremony held in Malibu, California.
You Might Like:- Dean Ambrose Wife, Children, Net Worth, Real Name
But sadly, by the end of 2019, the couple's marriage broke down. Lana claimed that they had to split because the pro wrestler is a sex-addict and would try to sleep with another woman at any opportunity he found.
Furthermore, she was seen in one of the episodes of Monday Night RAW in November 2019 with Bobby Lashley and even claimed that her 'soon-to-be ex-husband' was not allowed near her due to a restraining order. 
After much feud and drama between the estranged couple, WWE announced that the divorce between the wrestler and dancer would take place on its Monday's show (9th December 2019) as it will be 'finalized' in the arena.
Drama At Lana's Wedding
At the end of 2019, WWE organized a wedding ceremony for Lana and her fiance, Bobby Lashley, in a ring.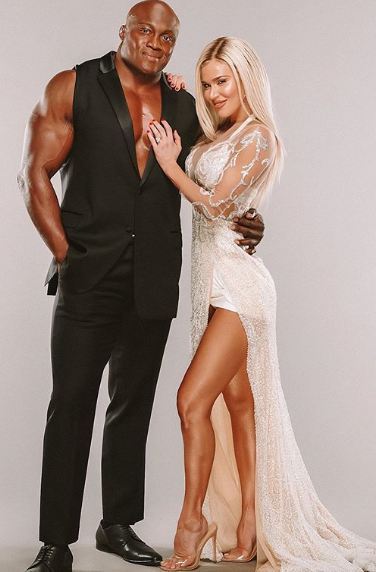 Lana and Bobby Lashley's wedding day look (Photo: Lana's Instagram)
As the ceremony was going on, the officer asked if any man or woman had any objection to the marriage. Right then, another WWE female superstar Liv Morgan entered the arena sobbing and requesting to stop the wedding.
After Liv crashed the wedding out of nowhere, naturally, everyone's eyes turned at Bobby. But things got interesting when Bobby denied ever laying his hand on Liv and Liv glanced at Lana and called her the love of her life. 
After that, furious Lana attacked Liv and the two women who got disclosed as lovers got into a messy brawl until the crew separated them.
Following all that drama, the ceremony was still continued but not for long as Lana's ex Rusev came out of the wedding cake and stated charging at Bobby.
Lana, who tried to stop those two men, got her face smashed into the cake by her alleged estranged lover instead.
Well, all in all, Lana and Bobby's wedding which was promoted as the wedding of the decade by WWE, lived up to its title.
Rusev's Bio & Net Worth
Rusev (real name: Miroslav Barnyashev) was born on 25 December 2985 in Plovdiv, Bulgaria. Not much is known about the super athlete's childhood or his upbringing.
The six feet (1.83m) tall wrestler made his WWE debut in 2014 and went unbeaten for nearly a year.
Explore Another WWE Superstar:- Hollywood Icon Dave Bautista Wife, Daughter & His Updated Net Worth
Since his debut, he has won many achievements within the world of WWE, such as winning twice the title of WWE United States Championship and was even ranked number 8 among the top 500 singles wrestlers in Pro Wrestling Illustrated (PWI) 500 in 2015.
With his record and success, he has collected a total net worth of $1 million as per sportskeeda.