Entertainment
Russia-Born Model/Comedian, Eugenia Kuzmina, Married to American Husband Bill Block, Intends to Unite the Two Countries?
Renowned actress, comedian and model, Eugenia Kuzmina hails from capital Moscow of Russia. She is happily married to Bill Block, a producer of American nationality, for five years. To the surprise of most fans who believe sizzling Eugenia is just some young miss in industry, the twenty-eight year happens to be a mother of two children already.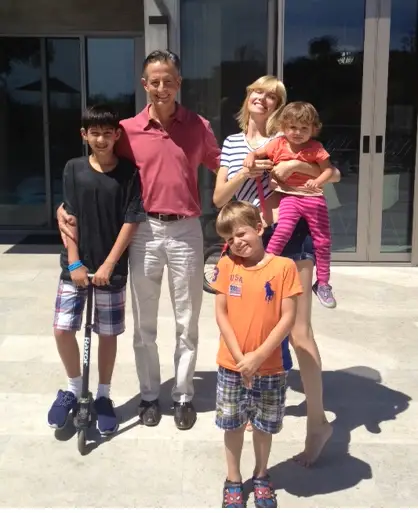 Was the end of the cold war an actual uprooting of the dispute between Russia and America? The answer is always 'NO'. Amidst the wicked stories of hatred between the nations, a tale of love has somehow managed to bloom: Eugenia Kuzmina and Bill Block are totally in love.
Married Life With Husband 
Renowned actress, comedian, and model, Eugenia Kuzmina, who is happily married to husband Bill Block, hails from the capital city of Russia, Moscow. Bill is an award-winning producer of American nationality. They married five years ago. They have three kids together.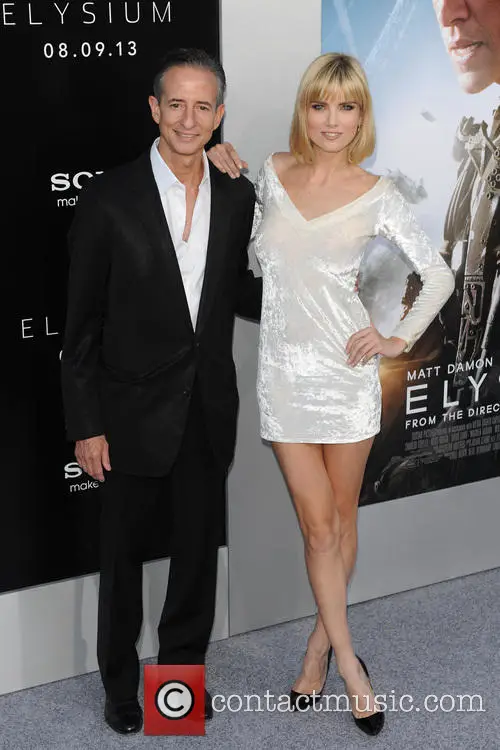 Eugenia Kuzmina poses with husband Bill Block (Photo: contactmusic.com)
To the surprise of most fans who regard sizzling Eugenia as some young miss in industry, the twenty-eight-year-old actress happens to be a mother of two children already. 
Career 
And, now the tender shoulder of hers has undertaken another grand task of uniting two arch-rivals, America, and Russia. She is set to do the job with comedy and humor as her sole accessory. Any James Bond's fan at the first glance will think that she is some Russian spy from the franchise, oozing with characteristic sex appeal, but she is a hero instead. 
See Also:- Maria Sharapova Isn't Married Or Has A Husband! But Also Won't Tell Anything On Her Boyfriend
As she is well aware of similarities and difference between the nations, having resided in both the countries, she has vowed to harness such elements in her comedy acts so as to help to bind the people with sturdy strings of laughter.
She had her say on her brand of comedy talking with Headlines and Global News,
In Russia, it's a completely different style of jokes. So, my Russian friends, they don't get it. i love to make fun of myself. Making fun of Russian stereotypes I think is hilarious.
She also added, 
Most comedians start just based on their life and what they're going through.
With indulgence in some big box-office hit movies, packed stand up comedy shows and lucrative endorsements deal under her belt, Castle actress Eugenia probably has a whopping net worth that is yet to be disclosed. 
Be it as a responsible and caring mother, loving wife, hot model or a splendid actress, she has excelled at everything she had ever laid her hand on. The world wishes her luck to make similar accomplishment in the role of diplomat-cum-comedian as well.
Her Journey From Russia To America 
Born to scientist parents, Eugenia was notorious as a child. She used to sneak into theaters to watch movies at the age of five. A carefree child, she grew up in a comfortable home in Russia. 
Eugenia didn't have to try to become a model as she was spotted as a teenager by Russian designer Slava Zaitzev and eventually convinced her to pursue modeling. 
Russian-American Dancer's Dating Life:- Artem Chigvintsev Is Not Gay And Doesn't Have A Wife Either! But He Does Have Plenty Dating Affairs
Besides, she worked with huge brands M&Ms RC Cola and magazines like Vogue and Elle. Steadily, working in her career, she got to be part of large brands Dior, L'Oreal and Hermes. Due to her job, she traveled the world and lived a gypsy live.
But at age 23, she gave up her modeling career to have a baby with the man she loved, Bill. Her decision behind ending her modeling career can be her start at the profession as a teenager. Eugenia finally settled with her man in America.