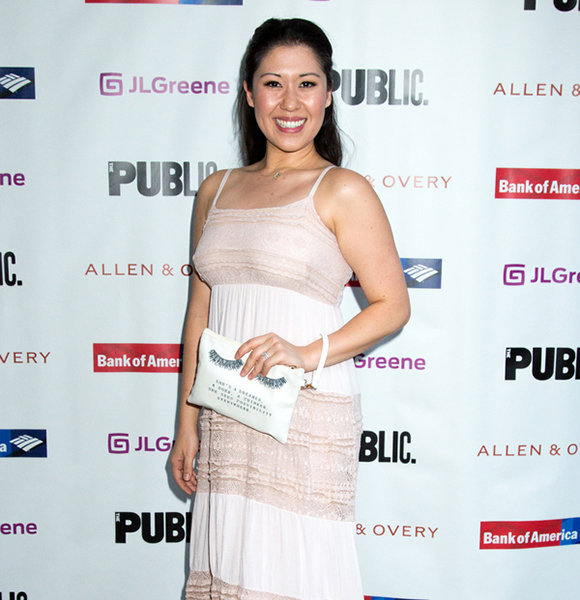 Losing one child is heartbreaking enough - Broadway star Ruthie Ann Miles and her husband lost two. The Tony Award-winning actress' didn't have the time to grieve the death of her firstborn, before being hit with the second one.
The tragedy steemed from one accident.
Ruthie & Husband Lose 2 Daughters
On 4th March 2018, a car slammed into five pedestrians including almost 7-months pregnant Ruthie and her daughter Abigail Blumstein in Park Slope, Brooklyn. The first responders rushed all the casualties to a nearby Methodist Hospital.
Hit By A Car:- Injured George Clooney Hospitalized After Accident In Italy! Scooty Meets Car
Ruthie, pregnant with a baby daughter named Sophia Rosemary Wong Blumenstein at the time, survived the accident. But, her daughters didn't.
Pronounced dead at the scene, dearly departed Abigal was four at the time of her passing. Meanwhile, yet-to-be-born Sophie was due to arrive in April 2018.
Many had hoped Sophia to survive despite the severity. But, the news of Ruthie's miscarriage in April 2018 dashed away all the hopes. According to a friend, both the Broadway actress and her husband Jonathan Blumstein were inconsolable at the time.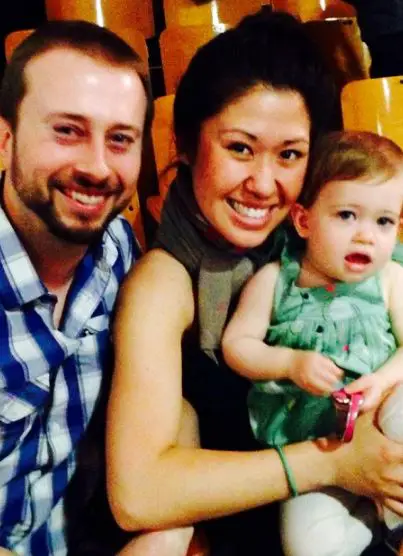 Ruthie Ann Miles with her husband Jonathan Blumstein & then-toddler daughter Abigail circa 2014 (Photo:- dodoodad.com)
The tragic accident transpired at Ninth Street and Fifth Avenue at precisely 12:40 p.m. Witnesses identified the woman behind the wheel as Dorothy Burns, who had a history of running red lights. Prone to seizures, doctors had advised her not to drive.
Following the crash, law enforcement agents arrested Dorothy from her home. She got charged with manslaughter, assault, and criminally negligent homicide.
Unable to cope with the mounting guilt, Dorothy committed suicide in November 2018. A month earlier, she had posted a $75 thousand bond.
Was Her Late Daughter Adopted?
Long before the tragic incident, people were curious to learn if Abigail was an adopted daughter. They couldn't help but notice the stark differences in appearance between Ruthie and her late daughter's. In short, the duo didn't look alike.
Tackling the very issue, Ruthie once said:-
"I'm actually fifty percent Asian. My dad has blond hair, my grandmother has blue eyes. My daughter has blue eyes and blond hair. So it is pretty funny to me that I'm so heavily identified as an Asian person… Really, the other half of me should be able to play Anna Leonowens."
The King and I star treated Abigail like her flesh and blood. Fans believed her. The day the news of the accident got reported, they even raised $500 thousand to help the families involved.
Another Heartbreaking Incident:- River Kelly Smith Bio, Cause Of Death, Granger Smith
A year after her daughters' passing, in March 2019, Ruthie returned to social media by sharing a cryptic but heartfelt message. Earlier that year, she made a comeback to the stage as well.
Bio - Age, Net Worth
Ruthie was born to biological parents, Michael David Miles and Esther Wong in April 1983. The Arizona-native comes from a multi-ethnic family. Up until second grade, she lived and studied in Korea with her music teacher mother.
A graduate of Kaimuki High School, Ruthie attended Southern Oregon University. The 36-year-old also holds degrees from Palm Beach Atlantic University and New York University.
The Here Lies Love star gets best recognized for portraying Lady Thaing in the acclaimed Broadway show "King and I." A recipient of both Lucille Lortel Award and Theatre World Award, she had a recurring role in FX series The Americans. Her net worth is still under review.