Netflix just locked down another top television-hit maker, Ryan Murphy, intensifying the battle for talent with traditional television networks.
On 13 February 2018, Netflix announced that it had signed a multi-year deal with Ryan, an edgy producer of Fox's TV studio whose hits include 'Glee' and 'American Horror Story' and many others.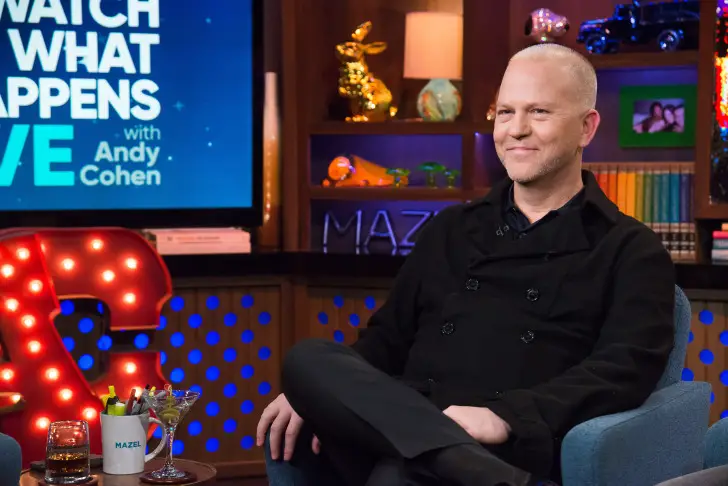 Netflix signs Ryan Murphy (ew.com)
Ryan is the second major show-runner to abandon his longtime television home for Netflix. He has spent the bulk of his career at the 20th Century Fox Television, a place he lovingly called home.
Ryan's exit will undoubtedly be felt at FX where he had an active partner, CEO John Landgraf. The three current series created by Ryan Murphy on FX are also the FX's three most watched, with American Horror Stories (AHS) and American Crime Story (ACS) ranking as FX's top two series in adults 18-49.
Landgraf issued a statement on the move and FX's future without Murphy, saying,
For more than 15 years, we have enjoyed an outstanding partnership with Ryan Murphy and we look forward to continuing that relationship on our four shows under his creative leadership," Landgraf said. "With more than 20 scripted original series on our schedule or upcoming, FX has a very successful track record of identifying and developing talented writers who have produced award-winning hit shows and it will continue to do so. The network has an outstanding slate of development and FX Productions has the finest roster of producers in our history. We will continue to provide creative freedom and support for artists of all backgrounds to tell diverse stories and do their best work.
But the lure of Netflix, with its deep pockets for programming and its more than a hundred million subscribers, is proving to be a potent lure.
In August 2017, a longtime ABC writer-producer Shonda Rhimes, who created 'Grey's Anatomy' and 'Scandal,' also decamped for Netflix, leaving ABC without a trusty source of hits.
Though Netflix declined to comment on financial terms of the five-year deal, some media reports claim that the worth is valued at $300 million.
Ryan's deal with Netflix started on 1 July 2017. Netflix chief content officer, Ted Sarandos said in a statement announcing the new partnership:
Ryan Murphy's series have influenced the global cultural zeitgeist, reinvented genres and changed the course of television history. His unfaltering dedication to excellence and to give voice to the underrepresented, to showcase a unique perspective or just to shock the hell out of us, permeates his genre-shattering work.
Ryan's move signaled the beginning of an expected talent drain from Fox even before its fifty-two million dollars sale to Walt Disney Co. was completed. Disney was also eager to have access to Ryan's content, and Disney CEO Bob Iger reached out to Murphy in December 2017, shortly after the deal was announced.
Ryan said at the Television Critics Association Winter press tour in Pasadena:
I got a call from Bob Iger and I said point-blank, 'The stuff that I do is not specifically Disney and I'm concerned about that. Am I going to have to put Mickey Mouse in "American Horror Story"'?
Ryan noted Iger assured him that wouldn't be the case.
But Ryan's talent is for Netflix now. The new original series 'Ratched' and 'The Politician,' will premiere globally on Netflix. His productions are prolific as to demand the kind of fifty to sixty million dollars in annual financing built into the Netflix deal.
Ryan is behind the 'American Crime Story' and 'American Horror Story' franchises at FX, as well as the 'Feud' anthology. He is also in the FX's 'Pose,' a drama set in the blossoming of the transgender culture in New York in the 1980s.
Ryan, who maintains a net worth of $20 million, has not disclosed his salary with his new deal with Netflix.