Entertainment
Ryan Sutter [Trista Sutter's Husband] Personal Life & Net Worth
Ryan Sutter is a former firefighter and reality star who was chosen by Trista Rehn, the first star of The Bachelorette in 2003.
Before signing up for the ABC's hit reality show, he was on track to become a professional football player. He was drafted by the Baltimore Ravens in 1998 and later joined Carolina Panthers, where he got injured.
Post-recovery, he signed with the Seattle Seahawks and tried out NFL Europe with Barcelona Dragons for a season before retiring.
Wedding
Ryan Sutter is married to Trista Rehn (now Trista Sutter). The two met via The Bachelorette in 2003 and tied the knot on 6 December 2003. The ceremony was televised by ABC and was watched by 26 million people.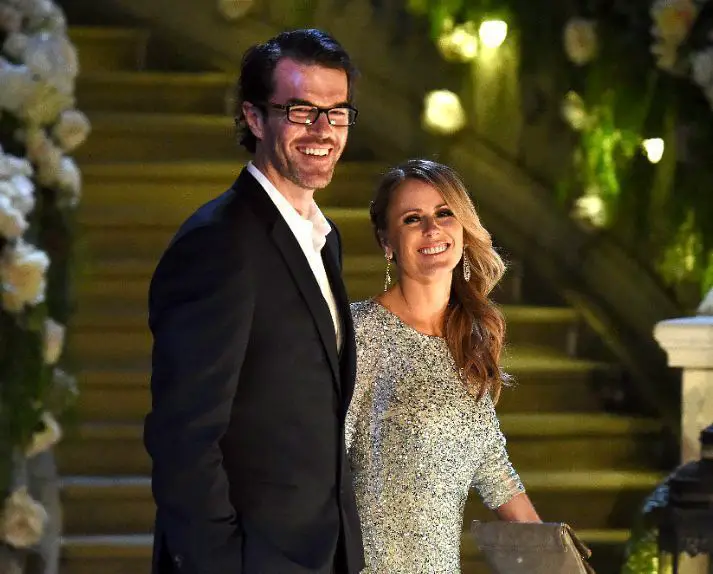 Ryan Sutter with wife Trista Sutter (Photo: ABC/Matt Petit)
The couple renewed their vows on 14 December 2013 in Vail, Colorado. The ceremony aired on 19 January 2014 in a primetime special on ABC called The Bachelor: Bachelor Love Stories.
Children
Ryan and his wife are parents to two children. Their firstborn, son Maxwell Alston Sutter was born on 26 July 2007in Vail, Colorado. He weighed in at 5 lbs 3 oz at birth. Their family of three grew larger with the addition of daughter Blakesley Grace Sutter on 3 April 2009.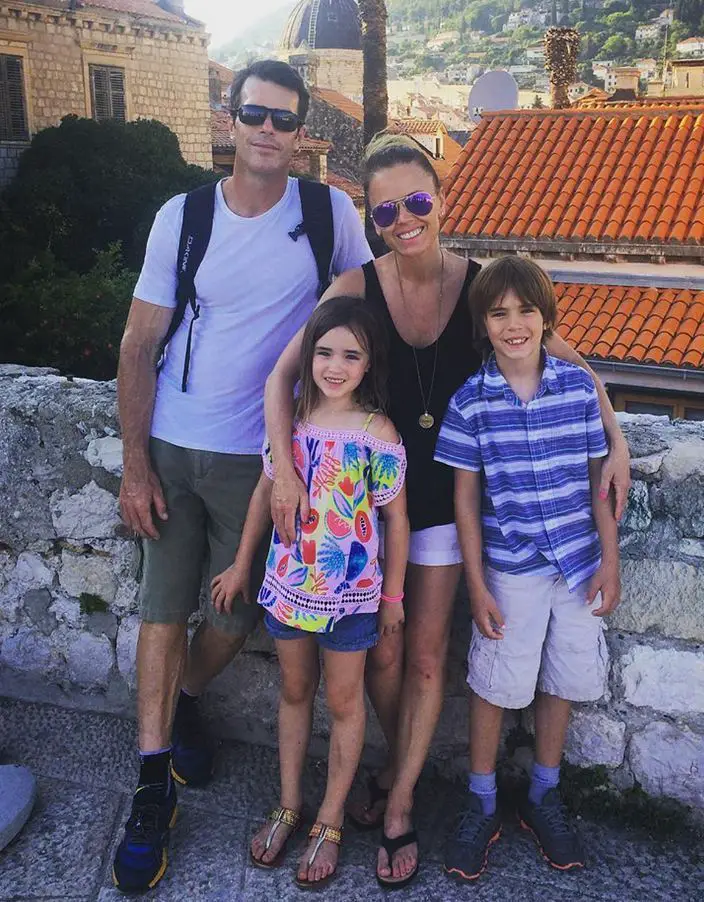 Ryan Sutter with wife and children (Photo: people.com)
The family lives in Colorado.
Trista Sutter
Trista Nicole Rehn was born to Stan and Roseanne on 28 October 1972 in Indianapolis, Indiana. She graduated from Indiana University in Bloomington, Indiana with a Bachelor's degree in Exercise Science. After that, the reality star earned a Master of Science degree in Physical Therapy from the University of Miami.
Trista first rose to fame by finishing as the first runner up in the first season of The Bachelor in 2002. She went on to star in the hugely popular show's spinoff The Bachelorette in 2003.
The Bachelor's Britt Nilsson:- Pregnant And Expecting First Baby With Husband
She is also an author who penned the 2013 book, Happily Ever After: The Life-Changing Power of a Grateful Heart.
Ryan Sutter's Age & Bio
Ryan was born on 14 September 1974 in Fort Collins, Colorado. He attended the University of Colorado, where he played football.
He used to work as a firefighter in Vail, Colorado. The Bachelorette winner is also the founder of Sol Organics, an Environmental Strategies Company.
Net Worth
According to celebritynetworth.com, Ryan Sutter has a net worth of $2 million.
Interesting Facts
Trista Sutter is also worth $2 million, according to celebritynetworth.com

Trista had a seizure while vacationing with her family in Croatia in June of 2017.
Lance Franklin's Comeback Post Seizure:- Back To AFL After Kicking All Current Mental Stigma
Ryan competed in the 2004 Ironman Triathlon in Kona, Hawaii.

He stands at the height of 6 feet 1 inch (1.85 meters).