Entertainment
Sadie Sink Boyfriend, Parents, Ethnicity, Net Worth
Sadie Sink's onscreen boyfriend...favorite movie such as High School ...receiving more screen time in TV shows like...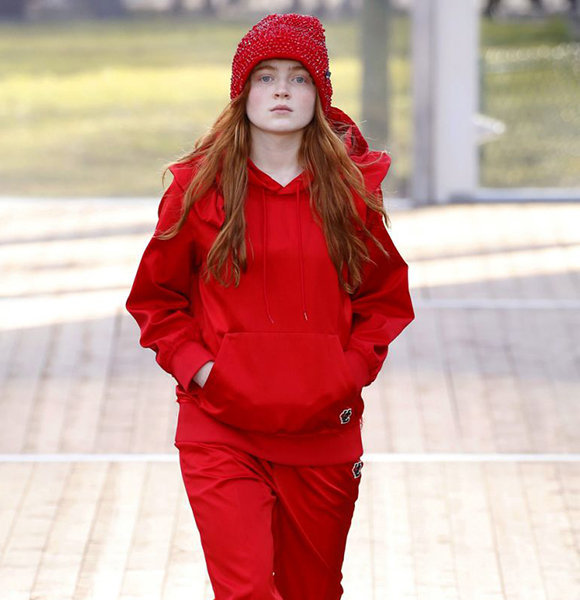 American actress Sadie Sink gained wide fame appearing as Max Mayfield/ Mad Max in the hit Netflix show, Stranger Things. Many expected that her career was as good as it could get, but she disappointed all her haters.
Besides the series, she has worked in movies like The Bleeder(2016) and The Glass Castle (2017) alongside actor Woody Harrelson.
The young actress also presented the 2017 American Music Awards and is an avid fan of the band, Foo Fighters.
Bio: Date Of Birth, Family
Sadie was born on 16th April 2002 in the town of Brenham, Texas. Although she is a well-recognized star in Hollywood, none of her parents come from an acting background. Her father Lori is a football trainer, whereas, her mother Casey Sink is a homemaker. Both of her parents possess English-Irish ethnicity.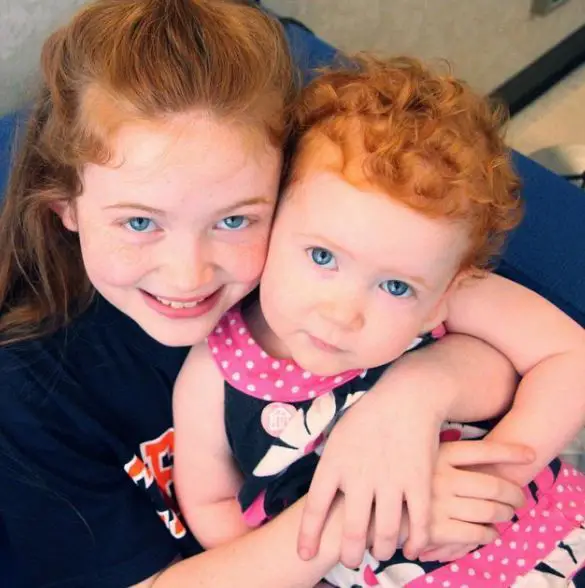 Sadie Sink spends time at her sister Jacey Sink's 5th birthday on 6 January 2015 (Photo: Sadie Sink's Instagram)
The Stranger Things actress grew up with her three elder brothers (Caleb, Mitchell and Spencer Sink) and welcomed her younger sister, Jacey, in 2010.
Acting Career
The young actress got inspired in acting at a very young age when she came across Disney musicals. She even started recreating scenes from her favorite movie, High School Musical (2006).
Seeing her daughter's budding interest in performing arts, Sadie's mom sent her to attend an acting class in a community theatre near Houston. Her decision proved to lay a vital foundation in Sadie's acting career as she was chosen for various TV shows and plays later in her life.
Eventually, she started doing theatrical productions including the 2012 revival of Broadway production, Annie. A year later, the Texas-born actress made her debut in TV by working in the Emmy-winning series, The Americans (2013).
Child Actress Who Started In Theatre:- That Julianna Rose Mauriello Husband, Parents, Bio
Afterward, the actress's family moved to New Jersey, and the shift came with more significant opportunities for her as there were more prospects in the city for her acting career. While continuing her studies, she focused on performing theatre plays by doing more than eight shows a week.
She gradually started receiving more screen time in TV shows like Blue Blood (2010) and American Odessey (2015).
Net Worth, Onscreen Boyfriend
In 2016, Sadie found herself selected to appear in one of her favorite show, Stranger Things. After she joined the cast of the show with Caleb McLaughlin as her onscreen boyfriend, she received significant interest among fans of the show. But, her dating relationship's fate will only be decided in the third season.
More On 'Stranger Things' star:- Caleb McLaughlin, Young Age Actor Reaches Tremendous Height - Parents, Siblings Of 
With a height of 5 feet and 3 inches(1.6 meters), Sadie is doing very well for herself financially at the young age of 17. Her per episode salary has been increased drastically from the previous salary of $23,625 to $150,000 for the upcoming third season of Stranger Things.
However, her salary is much less in comparison to the wages of her co-stars like Millie Bobby Brown, who makes a whopping  $350,000 per episode.
Further, she has done paid promotions for prestigious brands like Miu Miu and Kate Spade, NY.