Sandra Lee's husband is very shy when it comes getting noticed on the spotlight...married together and are blessed with two children...and her family eventually moved to California after she...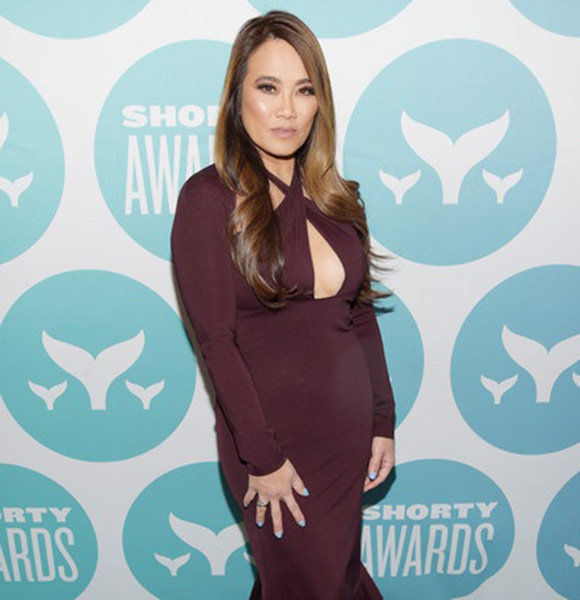 Sandra Lee, a dermatologist, became an internet sensation after she started uploading videos of herself removing cysts and big blackheads. While some viewers undoubtedly found her videos hard to digest and repulsive, many came across it as exciting and soothing.
As a result, she became a well-known name on the web, and her YouTube channel earned more than 5 million subscribers. Likewise, she successfully obtained the title of Dr.Pimple Popper (also the name of her channel).
Bio: Age, Family, Ethnicity
Sandra was born on 20th December 1970 in New York, USA. She possesses a Chinese ethnicity.
Her father, who was a dermatologist (now retired), had moved to New York from Singapore to complete his degree in Dermatology. Her mother, who worked as a nurse is from Malaysia.
Famous American Dermatologist:- 'Big Brother' Winner Will Kirby Recalls Best Day, Wife & Married Life Helps Grow
Sandra grew up with her younger brother in New York, and her family eventually moved to California after she turned five.
Married Life With Husband
The dermatologist is married to Dr.Jeffrey Rebish. Like her, he is a  skin physician and surgeon. In her own words, her husband is timid when it comes getting noticed on the spotlight, No wonder, it is scarce to see the duo posing together.
Well, Sandra met her husband while they were both studying at Hahnemann University School of Medicine. Their love for one another started to take off while they were still a student.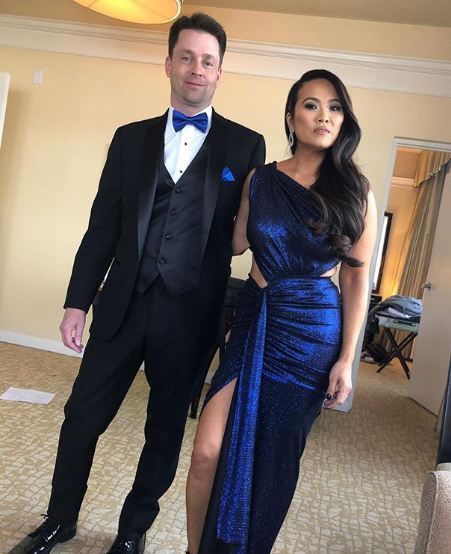 Sandra Lee poses with husband Jeffrey Rebish before heading out to Critics Choice RealTV Awards on 10th June 2019 (Photo: Sandra Lee's Instagram)
As of today, the married couple are blessed with two children.
Sandra gave birth to her eldest son in 2006, whereas her youngest son was born a year later. The pair have not only been bonded with love for one another but by their profession too. They work alongside together and reside with their children in California.
TV Show, Net Worth
The 49-year-old skin specialist's fame that got founded on the internet didn't solely end there.
She became a trending icon, and due to her popularity, she was even invited to Jimmy Kimmel Live in 2014. The internet star started gaining popularity among celebrity like Kim Kardashian and got continuously invited to a variety of talk show.
Eventually, TLC Network approached her and they offered Sandra her TV show titled Dr.Pimple Popper. The show first aired in 2018 and was renewed for a third season due to high demand.
Recommended Article:- TLC Star Larissa Dos Santos Lima Married, Divorce, Dating, Kids
In terms of her finance, the Youtube star has made herself a net worth of $6.59 million. Most of her income comes from her YouTube channel, and she solely earns more than $270 thousand from her work as a dermatologist.
She has even invested in her two skincare brand named SLMD Skincare, and The Pretty Pimple.