Entertainment
Scott Mackinlay Hahn And His Partner Are Not Married! Why Is The Couple Not Considering To Even Getting Engaged?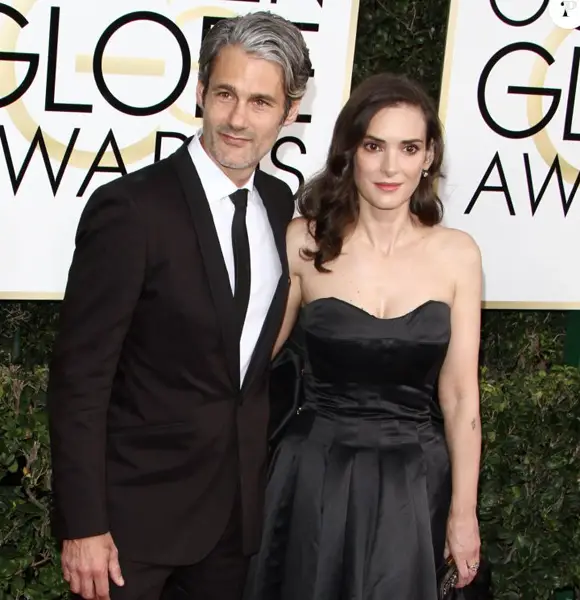 Is the ultimate destination of a love relationship, Marriage?
Some people are too eager to tie the knot with their partner, while some do not tie the holy knot even after dating their partners for a long time. 
Scott Mackinlay Hahn, who is an American fashion designer and also the co-founder of the eco-friendly label, "Loomstate," is someone who falls in the latter category, as he has not married his long time partner and is yet to make her his wife. They are not even engaged!
But what's stopping them from taking their relationship to the next level? Let us get to the root of it.
Scott Mackinlay Hahn & HIs Partner Not Getting Married Or Even Engaged, Why?
Scott Hahn has been dating actress Winona Ryder since 2011, and they are all loved up with one another. The couple has made rare appearances, which is enough to support the fact that they are indeed a couple.
One instance of their ever budding romance was seen when the pair walked the red carpet for "Stranger Things" premiere in July 2016 in LA.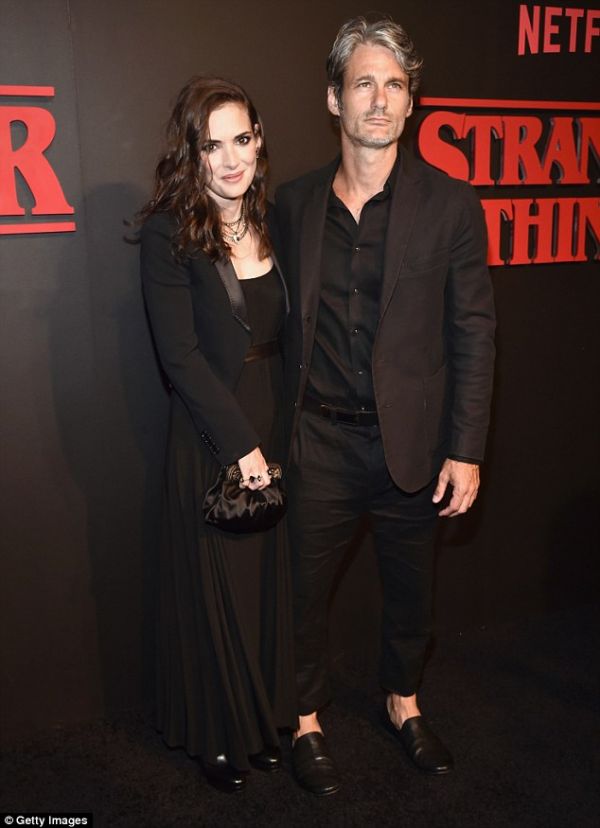 Caption: Winona Ryder and Scott Mackinlay Hahn at the Netflix premiere of "Stranger Things," LA, July 2016.
Photo Credit: dailymail.co.uk
Moreover, the duo was spotted together at the Netflix SAG party in January 2017 and the couple of six years created headlines by snuggling with each other.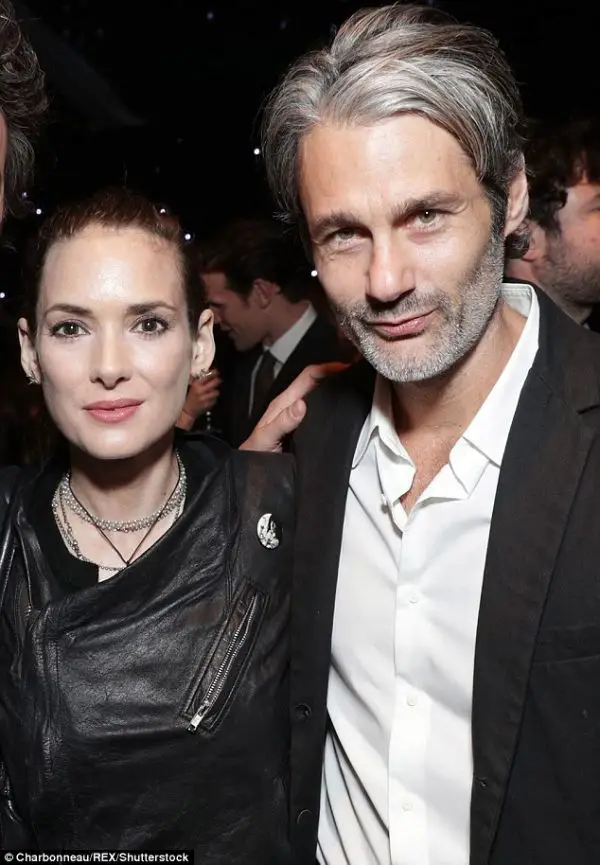 Caption: Scott Hahn and Winona Ryder attend the Netflix SAG party in January 2017.
Photo Credit: dailymail.co.uk
The couple is in love with each other, but why have they not taken their relationship ahead and decided to get married or even engaged?
Well, Scott's girlfriend, Winona shared the reason behind not taking their relationship a notch higher.
In an interview in July 2016, she said that she is not interested in getting married. In her own words,
"I'm a serial monogamist,"

 "I was single for a while and dating and... I just didn't know how to do it! I've always been like that: when I was 15, there was a guy I liked, and we made out, and I thought that meant he was my boyfriend. My mom had to explain it to me."
The actress then mused,
But marriage? I don't know,"

"I'd rather never have been married than been divorced a few times. Not that there's anything wrong with divorce, but I don't think I could do it if that was a possibility. When your parents are madly in love for 45 years, your standards are really high. But I've been happily with someone for quite a while now."
She could be right in her own eyes, and even Scott seems to be okay with it. Why not?
Further, it seems like they already are a married couple.  But still, the fans would like to see them tie the knot; if Winona has a change of heart and mind, in this regard.
Winona was formerly in a relationship with Matt Damon for two years spanning from 1998 to 2000, and she even was engaged to the iconic actor Johnny Depp during the early 90s.
A Short Wiki-Like Bio of Scott Mackinlay Hahn:
Scott Mackinlay Hahn is the oracle of "Loomstate, " and he is also the co-founder of this eco-friendly label. In his free time, the man likes to body surfs and also enjoys forestry, which shows how much adventure loving he is.
But he has been very secretive about his life, that he has not shared the details of his biography including his age, birthday and net worth. The man has never really opened up about such things of his life, and maybe the man has always preferred to maintain privacy, and we respect his choice!
Stay with us for the emerging updates on Scott Mackinlay Hahn!