Entertainment
Openly Gay Seth Rudetsky All Smiles With Husband At Age 50! Family Insight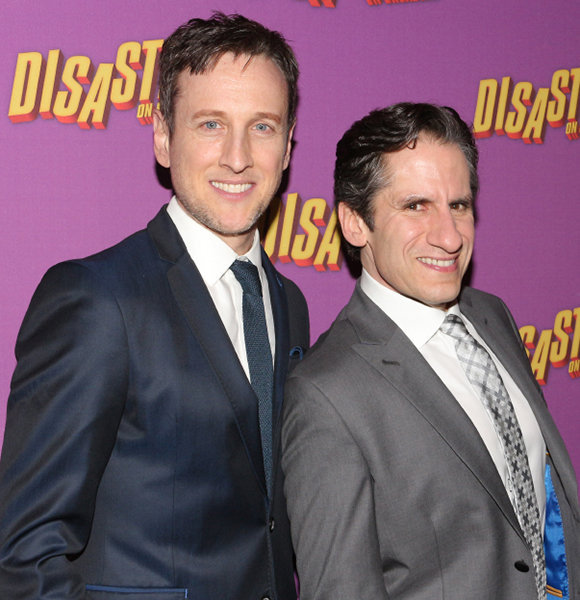 The multitasker actor Seth Rudetsky is famously known to be the star of 2017's movie, Still Waiting In The Wings. He also hosts the radio program Seth's Big Fat Broadway and Seth Speaks on Sirius/XM Satellite Radio's On Broadway. 
Besides having a prosperous professional career, Seth has a blissful family life with his husband, and both of them can be seen spending jolly times together.
So, if you are interested to get acquainted with the personal life of Seth, you've hit the right place!
Love That Led To Marriage
Openly gay Seth Rudetsy, ages 50, is an openly gay figure, who is in a blissful relationship with his husband James Wesley, an American singer. Seth had just gone through a breakup with his long-term partner when Seth first met James in 2006 at Chelsea restaurant. Soon, the two became friends after their first meeting and later started dating. 
Initially, Seth's relationship was not serious as he was only spending quality time with his partner, who has an adopted daughter named Juli. However, things changed after few years of dating that led the two to get engaged.
After the engagement, the pair decided to wait for their marriage until the gay wedding was made legal in New York City, which eventually happened later. Finally, Seth and James vowed to be each other's partner for life via a wedding ceremony at the City Hall on 15th October 2012. Both Seth and James's mother and Juli attended their wedding ceremony.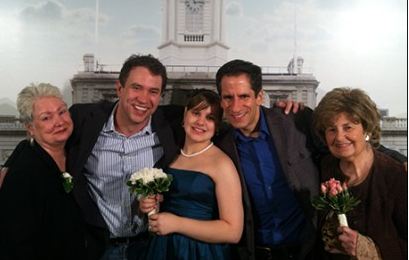 Seth Rudetsky and James Wesley at their wedding with daughter and mothers (Photo: playbill.com)
The marriage resulted in being a happily ever after tale for Seth and his husband. 
Family Time; Honors With Husband
After the marriage, Seth, who celebrates his birthday every 28th February, has been sharing his family moments on his social media. 
One of such instances was on 9 March 2018, where Seth uploaded a selfie of his picture-perfect family at the airport of Ireland, Shannon on Instagram.
Similarly, the next day, Seth Instagrammed another family photo, where the family of three were going out for shopping. Looking at the pictures, it is entirely transparent that Seth enjoys spending time with his family, and all the members of their family love each other very much. 
Not only that, the couple has set goals for many. Together they have achieved success and honors. 
Seth and his husband, James got united with the Broadway singing community for recording the hit song, What the World Needs Now is Love after the devastating Orlando Pulse Nightclub shooting took place on 8 October 2016. 
Their praise-worthy work as a member of the LGBTQ community awarded the couple with honor from the The National LGBTQ Task Force.The group honored them together for trying to make a world free from violence, hatred, and discrimination directed at LGBTQ people.
Working together, Seth spends quality time with his husband and daughter Juli, and their relationship seems to be fortifying with each passing days. With a beautiful family already on his side, Seth also enjoys prosperity in his professional life despite the fact that his net worth is not revealed till date.
Keep Visiting for the emerging updates on the life of Seth Rudetsky!