Entertainment
Are Shawn Mendes and Camila Cabello Still Dating? Find It Out
Not so suprisingly, singer Camila Cabello and Shawn Mendes confirmed that the two were indeed dating. The big reveal comes from Shawn, who claimed that the duo had been dating officially since the 4th of July 2019.
The two had been long-time friends, and to see their relationship turn into something so beautiful was truly splendid.
Camila and Shawn have not been shy about their dating status. Their moments of romance have been captured in front of the cameras, and the pair have been caught getting handsy in front of paparazzi for the past month of October & November 2019.
Are They Still Dating?
Now what kind of a question would that be? It is obvious the pair are still dating. It has been only a couple of months since the duo started dating, and everything seems to be going to be okay.
Quite Interesting:- Matt Rife is Still Going Strong in His Dating Affair with Kate Beckinsale? Take a Peek at Their Relationship
So much so the couple couldn't keep their hands off each other in November 2019. During an NBA game, both Camila - born 3 March 1997 - and Shawn shocked the entire world as they spent the better half of the match kissing each other rather than watching the game.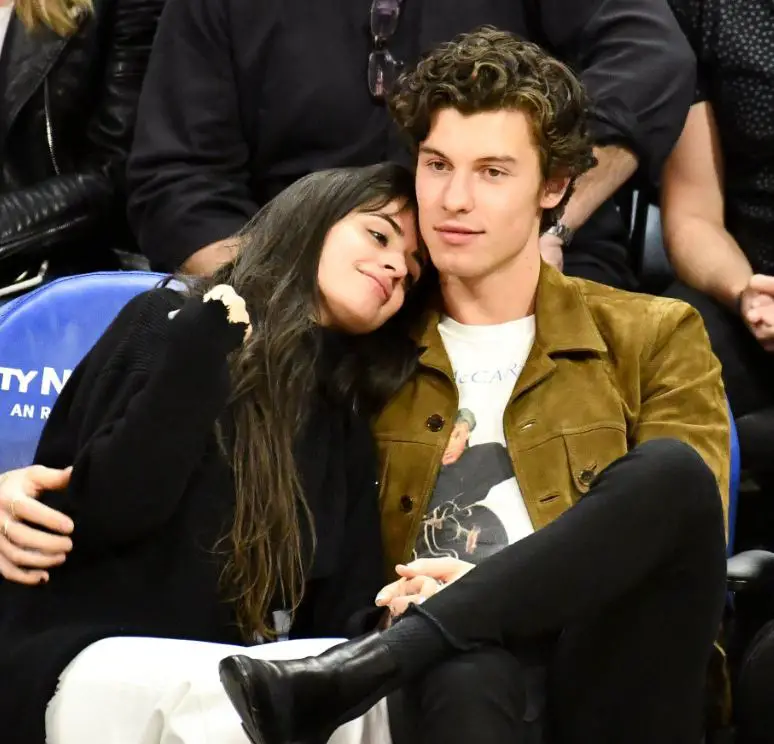 Camila Cabello and Shawn Mendes during the NBA game in November 2019 (Photo: Elle.com)
The moment is fresh in everybody's mind in November 2019. In their age, the duo's lives are quite lovey-dovey and full of moments with romance.
So it is safe to say that the pair are entirely in love and are going strong.
When Did It All Start?
The couple had been buzzing in the news section ever since the release of their hit music video Senorita in June 2019.
Showing beautiful chemistry and wonderful movements, the duo's dating status came into question. Many of their fans shipped the relationship between the two, generating heat in the world of gossip and news.
Shawn - born 8 August 1998- and Camila remained low key about their relationship rumors. However, the heated comment section of the Senorita music video seemed to cause a dispute between Camila and her ex-boyfriend Matthew Hussey.
With Camila and Shawn's relationship being shipped while she was dating, Matthew must have surely hurt. The pair eventually separated, ending a year and a half relationship in June 2019.
Only a few days after Shawn and Camila were seen attending the Nobu's Fourth of July party. Pictures from the party showed both of them quite into each other happy and enjoying themselves.
You May Like:- Jack Whitehall, Alleged Gay Host Hints Romance After Girlfriend Rift! Dating Again?
It is just after the big reveal that people found out it was at that very moment they started dating each other. From then on, the pair were reportedly caught kissing each other and gaining the attention of fans and media.
They kept a low profile until 29 July 2019 when Shawn and Camila were caught in a full out water make out session in July 2019. Since then, it was obvious the two were dating fans who were only waiting for the duo to come out with the news publicly.