Entertainment
Matt Rife is Still Going Strong in His Dating Affair with Kate Beckinsale? Take a Peek at Their Relationship
Matt Rife is Still Going Strong in His Dating Affair with Kate Beckinsale! Take a Peek at Their Relationship Matt Rife is Still Going Strong in His Dating Affair with Kate Beckinsale! Take a Peek at Their Relationship The hype is on as the couple is again back in the game. Technically, they were never out. Matt Rife, a comedian cum actor, is having a dating affair and his girlfriend is 44 years old actress Kate Beckinsale.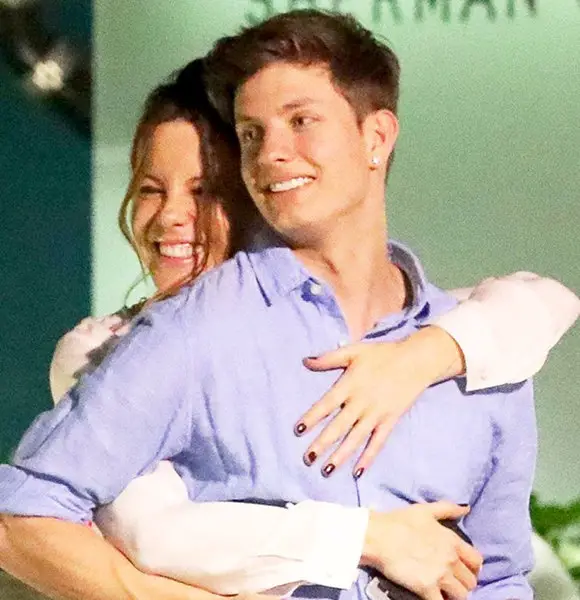 In June of 2017, actor Matt Rife became the envy of the world as he managed to woo Hollywood actress Kate Beckinsale somehow.
The former couple dated for less than a year, before calling it quits in August that year. About a year on, the lovebirds reignited the romance, only to announce the news of their split months later.
Have they rekindled their relationship for the third time though? Read along to find out!
Matt Rife & Kate Beckinsale Dating Still? Reason Behind Initial Split
The Brooklyn Nine-Nine star and his much older ex Kate parted ways in August of 2017 after the pair's romance "fizzled out" over time. A source close to latter cited that the actress' busy schedule with career and daughter for the fallout.
Another Painful Break Up:- Engaged Couples Christian Carino & Lady Gaga Splits
The friendly nature of their split was on full display after the pair had enough love for each other to rekindle their romance a year later. So intense was the relationship between the two that there was growing rumors of them moving in together.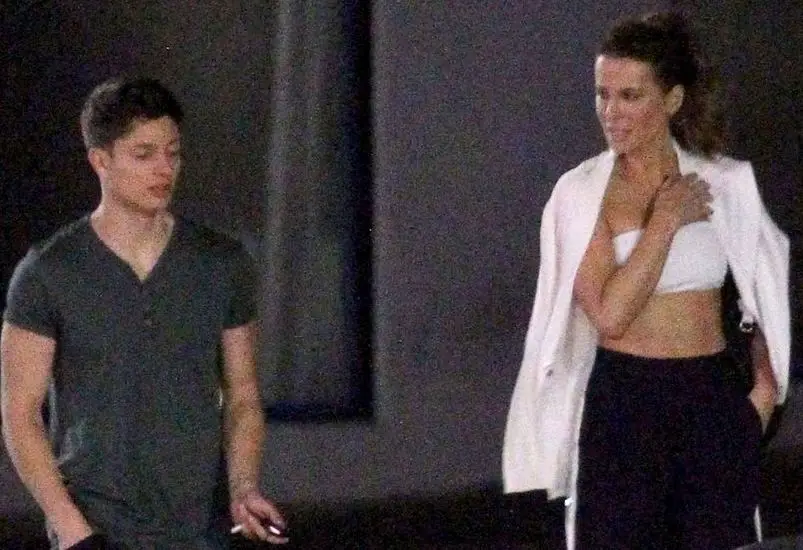 Matt Rife gets spotted with ex-girlfriend Kate Beckinsale after a dinner date in LA in September 2018 (Photo:- extratv.com)
Sadly, like the first time, Matt and his on-and-off girlfriend's second go-around didn't prove fruitful as they broke up for the second time. Perhaps, the third time is the charm?
It very well could be, but just not at this very moment. Many might not know, but Kate currently finds herself in yet another higher profile relationship with comedian Pete Davidson. The SNL co-incidentally happens to be 20 years younger than his ex.
Matt Rife's Affair With Kate Beckinsale: Age Is Just A Number!
In the list of people focusing more on love and less on what society thinks of that love, Matt Rife and Kate Beckinsale make it to the top. Matt, being 23 at the time which was half the age of his girlfriend, Kate Beckinsale.
Initially igniting the fling in the spring of 2017, the couple emerged with a rather low-key PDA on a romantic date in Century City Mall after a gap of five months later that year.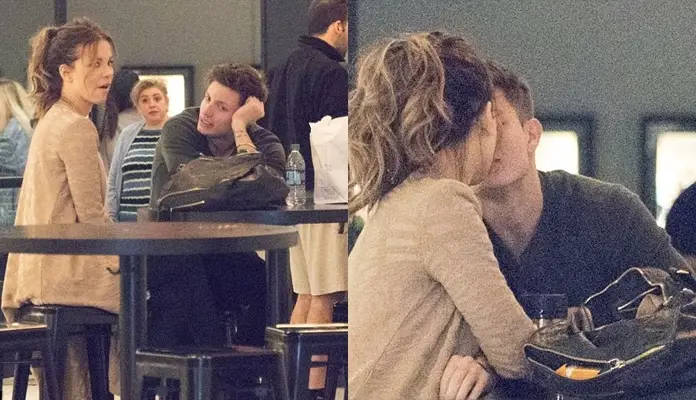 Matt Rife And Girlfriend Kate Beckinsale in a PDA at Century City Mall, November 17, 2017 (Photo Credit: dailymail)
Age is undoubtedly just a number, as other personalities like Late Fox Chairperson Roger Ailes have proved it in the past, as he had 20 years of difference in age with his wife as well.
So, there was no judgment that Matt and Kate have 22 years of age difference between them. Everything is fair in love and war. Right?
However, it gets interesting while perceiving things a little deeper.
A Little Background on Matt and Kate
Matt Rife is an Ohio born comedian, who started his career in the field of laughter at an early age of 15. The now 23 years old has also performed at The Laugh Factory, Hollywood.
While he was young and achieving little by little, there was much more about him to be discovered. But that did imply to his once-girlfriend, Kate Beckinsale.
Kate Beckinsale, a UK born actress, before starting a dating affair with Matt, was in a married relationship with husband Len Wiseman. The couple got married in 2004. But after 12 years of married life, her husband Len filed for divorce citing the cliché irreconcilable differences.
Before getting married to Len, Kate was in a relationship with Michael Sheen, form whom she has a daughter Lily Mo Sheen, age 18.
Kate has also, amid the growing sexual harassment accusation, accused Harvey Weinstein of trying to seduce her in a hotel room when she was of age 17.
Matt is just three years older than his ex-girlfriend's daughter, but the couple had nothing to hide. However, since their romance sparked 18 months after Kate's split with her husband, they had only been sighted together a couple of times.
After meeting each other through a mutual friend, the former couple had stayed low-key on their relationship detail, but when they do decide to show what they have; they make everything pretty clear!