Entertainment
Who Is Shayanna Jenkins? Meet The Former Fiancée Of Aaron Hernandez
Shayanna Jenkins was a regular woman living her normal life. But her life turned upside down when her fiance, former NFL player Aaron Hernandez, got convicted of a murder in 2013.
Ever since then, Shayanna has been through a lot in her life.
Read on to know more about her relationship with Aaron and her current details. 
Aaron's Murder Conviction
On 17th June 2013, the body of Odin Lloyd was found near Aaron's house in North Attleborough, Massachusetts. Odin was also a football player who was dating Shyanna's sister, Shaneah Jenkins.
Later, the shreds of evidence traced back to Aaron. And on 26th June 2013, Aaron was charged with murder and led from his home in handcuffs.
Another Convicted Criminal:- Where Is James Holmes Now? Education Background, Parents | Revealed
The murder trial went on for almost two years, after which Aaron was found guilty of first-degree murder and sentenced with life imprisonment without parole.
Things took a drastic turn in April 2017, when Aaron committed suicide in his prison cell. The former football player was found hanging by a bedsheet in his prison cell.
After Aaron's death, it was revealed that he suffered from chronic traumatic encephalopathy (CTE): a brain disease caused by repeated head trauma. 
More About Aaron Hernandez
Aaron Hernandez was born on 6th November 1989 in Bristol, Connecticut, United States. 
He was born as the second son to Dennis Hernandez and Terri Valentine-Hernandez. Aaron, along with his mother and brother Jonathan, reportedly suffered physical abuse at the hands of his father. Later, his father died during complications from hernia surgery. 
Aaron started playing football from his high school days at Bristol Central High Schoo and later at the University of Florida. He was a rising star in Florida when New England Patriots drafted him in the 2010 NFL draft. 
Shanaya & Aaron
Shayanna and Aaron Hernandez were born in the same neighborhood. They had known each other since elementary school and had fallen in love at a very young age.
The couple got engaged in October 2012, while Shayanna was pregnant with Aaron's baby. On 6th November 2012, Shayanna gave birth to their daughter, Avielle Hernandez.
The couple had plans to get married in 2014, but things took a different turn following Arron's conviction.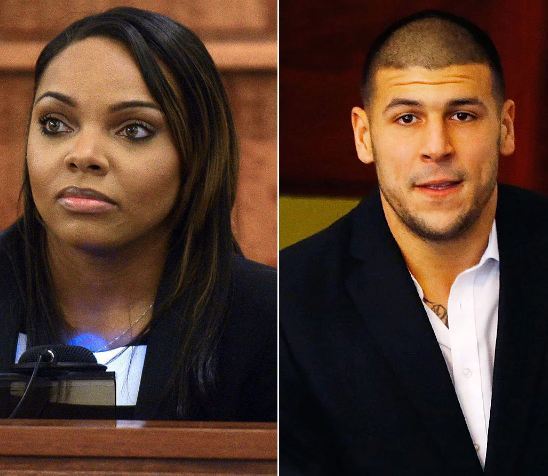 Shayanna Jenkins and Aaron Hernandez in a collage (Photo: people.com) 
But Shayanna stood by Aaron's side the whole time even though she had to stand against her own sister, who lost her boyfriend. 
As Aaron faced the trail, she continued to support him with her presence in court and even brought their small daughter into the court. 
Who Is Shayanna Jenkins Dating Now?
Shayanna has moved on in her life, leaving her troubled past behind. 
Another Celebrity Who Moved On In Life:- Jhonni Blaze Moved On From Late Boyfriend! Dating Status Looks Like This
A year after Aaron's death, she gave birth to her second child with another man in 2018. Her new man is reportedly a boxer named Dino Guilmette, who owns a bar.
According to the reports, Shayanna's new man, Dino, played football with Aaron at the University of Florida.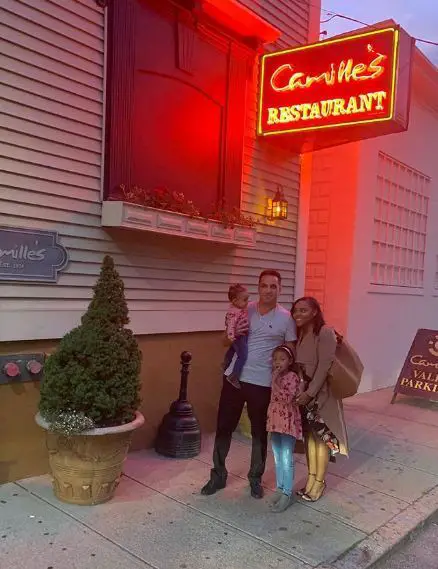 Shayanna Jenkins with her new man Dino Guilmette on 8th September 2019 (Photo: Shayanna Jenkins' Instagram)
As of now, Shayanna has moved on from her past, and she is focused on her daughters and starting a new life.
Some Other Facts
Shanaya was born on 29th May 1989 in Bristol, Connecticut, United States
She took her former fiancé's last name legally in 2015.
Her former fiancé's life and death are now the subject matter of a new Netflix documentary that streamed on 15th January 2020.